Online Gambling in Arizona – Best Casinos to Gamble in Arizona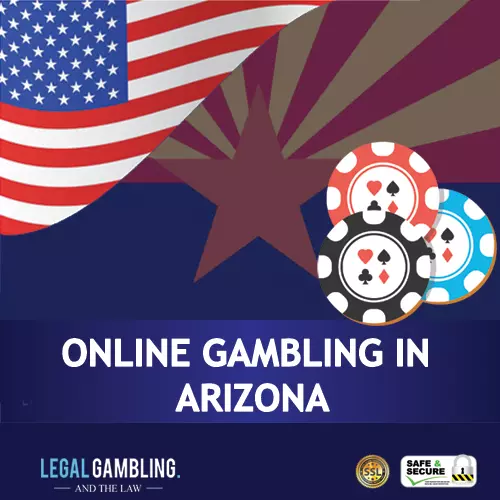 Arizona is one of the most liberal countries in the US when it comes to gambling. Native American Community has a strong presence in the AZ casino market, offering its residents plenty of gambling opportunities. The legalized forms of gambling in Arizona include horse and greyhound racing, Tribal casinos, and the official state lottery.
Online gambling's legal status in Arizona is known to be a bit fuzzy. The laws are obsolete, but the State's authorities don't seem to have a problem with playing on offshore sites.
This page is a detailed breakdown of gambling laws in the State of Arizona. We'll discuss the legality of various forms of gambling within the Valley of the Sun state and take a short trip down history lane. Last but not least, we'll present our list of the best online casinos for residents of Arizona.
List of Casino Sites accepting players from Arizona:
History Of Online Gambling In Arizona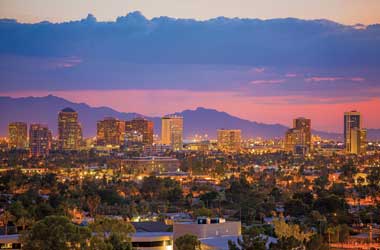 Arizona is one of the states that allow gambling of most forms, although they still have strict laws regarding the activity. For starters, most of the forms of legalised gambling in Arizona takes place at tribal casinos that are closely watched by the Tribal-State Gaming Compacts that was formed to regulate gambling between the lawmakers of the state and the 21 separate Native tribes.
At these casinos, residents can play an array of casino games, such as slots and cards games. Along with the official state lottery and horse and dog racing, if the latter does not take place on the same day.
Arizona is home to the largest number of acres controlled by Native Americans compared to all the other 50 states. This amounts to almost 27& of the stat, and as a result, the state does have a large number of land-based casinos.
All these casinos are regulated by the Indian Gaming Regulatory Act, which is a federal law. Despite allowing other forms of gambling in the state, there are no legal sportsbooks in Arizona. Furthermore, the state prohibits any bookies to run a sports betting site from within the state, which can be punishable by law.
While this may seem to be a downer for residents in Arizona, a growing number of offshore and international casinos are allowing American players to place sports wagers on their sites. Since the gambling restrictions are only limited to land-based casinos, Arizona residents can place online sports wagers without fear of being punished. The only issue that can stem from this is the limitation of using a few offshore sportsbooks, along with the fear that a few of these sportsbooks are not legal and regulated.
Is Online Gambling Legal in Arizona?
Arizona gambling laws contain outdated information, especially when it comes to online gambling. The situation isn't going to change any time soon, as the local lawmakers don't seem particularly eager to change the status quo. The state's officials focus on punishing unlicensed gambling operators, not caring much about those who play on offshore sites.
While the state could theoretically legally pursue online players, chances that something like this may happen are slim to none.
Several offshore sites accept Arizona-based gamblers. Our team took the effort of sorting out the best online gambling options and present them to you in detail. Leaving nothing to chance, we have tested each of these sites to find out what makes them unique and potentially lucrative for our fellow readers.
The iGaming industry is fiercely competitive, so our research criteria had to take into consideration numerous factors — the reputation of the operator, customer support availability, variety of the supported betting markets, bonuses, and so forth.
Does Arizona Allow Legal Online Sports Betting?
Since the gambling laws in Arizona do not cover the basis of online betting or sports betting, placing sports bets online is not considered illegal. While the laws of betting are strict, they are focused on stopping and reforming illegal and underground forms of gambling instead of gambling that takes place online.
Currently, there have been no recorded cases of an individual being punished for placing sports wagers online. The only legal issues that could stem from this is the residents are caught using a fraudulent sportsbook. This could be easily avoided if the sportsbook in question has the proper legalisation and license for operation.
Future of Online Gambling In Arizona
While there is an array of federal laws that do impact sports betting, such as the Wire Act, the Professional and Amateur Sports Protection Act (PASPA), and the UIGEA, residents in Arizona can still find ways to place sports wagers. For starters, the Wire Act, which was passed in 1961, was created to prevent betting from crossing state lines. Which in turn would benefit helping each individual state better and improve their own laws regarding gambling. While PASPA prohibited sports betting for 46 states, which means that domestic sports betting is illegal unless when it occurs in one of four states which are exempt to the rule: Nevada, Delaware, Oregon, and Montana. However, the main issue still comes down to the UIGEA Act as this act bans online casinos from accepting any wagers from players based in the United States. This act itself caused many international casinos to ban United States bettors. However, it does not have the authority to punish offshores sites from allowing players from America, if anything it might make withdrawal methods more tedious.
Despite these federal laws being passed, on May 14th, 2018, the United States Supreme court did open a case where they justices declared PASPA unconstitutional and gave each state a choice if they would want to allow sports betting in their areas. While this choice relies heavily on the state's personal preference – it could lead to a spike in the overall revenue each state bring in every fiscal year.
On the one hand, certain states, such as West Virginia, Mississippi and New Jersey were only waiting for the Supreme Court to make this ruling to allow the choice of sports betting. Larger states like New York and California will have to wait until 2019 to implement new bills regarding sports betting due to time limits on the political calendar.
Regarding the major league sports: NCAA, MLB, NFL, NBA and the NHL all currently have partnerships with foreign sportsbooks – and many experts from the respected leagues have stated that them partnering with American based sportsbooks will be a smart move on both sides. Moreover, a few stock markets have spoken out and stated that they will begin to make specific markets regarding sports betting to ensure that bettors will have a safe and sophisticated market to bet on with ease, according to ESPN.
Since the Supreme Court opened this case, the Arizona Department of Gaming stated that sports betting is still illegal and will be until the state makes a solidified bill. Though despite the state not making any changes now, the future does look more positive for the bill. The governor, Doug Ducey showed his positive mindset towards the news. He expressed that the state has been working on a way to modernise the gaming pact it has between them and the Native American reserves – and the recent ruling will help the state create more options that will benefit the citizens while helping increase the general funds for the state.
Frequently Asked

Arizona Online Gambling Questions
How to know if an offshore sportsbook is trustworthy?
Is it easy to deposit/withdraw from an online gambling website?
What sports can I bet on?
Are mobile gambling apps available for Arizona users?
Other US States Laws & Regulations For Online Gambling