Online Gambling in Washington – Best Casinos To Gamble With In WA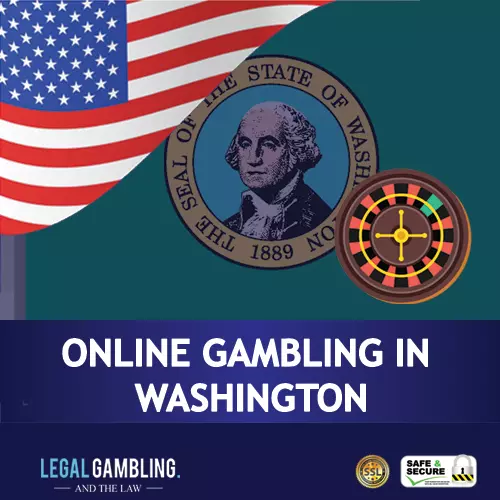 The Evergreen State deserves that nickname if we look at it through the eyes of gambling fans. It is one of the most understanding states in terms of gambling activities.
Bingo, raffles and state lottery are all over the state, and tribal casinos filled with slot machines are following their lead.
In the online world, the only form of gambling Washington allows is online horse betting. Although no other online gambling activity is regulated in the state, residents of Washington are not shy when it comes to visiting offshore online casinos.
List of Casino sites accepting players from Washington:
History Of Online Gambling In Washington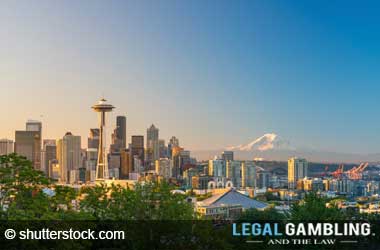 Gambling in Washington can be an interesting experience as the state is known for its liberal and non-restrictive gambling laws.
There is a large handful of state-regulated and tribal casinos located in the state. The tribal casinos are regulated under the Indian Regulatory Gaming Act.
In Washington gambling is described as the act of willingly risking something of value that is solely based on the outcome of a chance or on the results of an unforeseeable event where a party will receive a profit based off of the results.


What Washington is known for regarding gambling is their allowance of workplace gambling, which has been legal in the state since 1973, which could allow a small social sports wagering to occur despite it not being technically legal in that state.
Although the rules for this are extremely specific to ensure that now the law is broken while it is in progress. Other forms of gambling that are allowed in the state are the state lottery, horse racing, casino-style games that are hosted in both the state-regulated casinos as well as the tribal casinos, bingo raffles, charity-related gambling, sports pools, and promotional contests are legal.
Washington also has a small handful of illegal gambling varieties such as bunco steering, professional gambling, greyhound racing and bookmaking. Anyone who is found to be participating in illegal gambling, whether that being under the stage for legal gambling (21 for casinos, and 18 for bingo), or by hosting or participating in an illegal gambling game – the convicted person can face a jail sentence along with paying a fine.
While sports betting is illegal in the state due to the state and federal laws, residents have found a few ways around these restrictions. The main one being sorts of pools which are allowed as long as they meet the restrictions set. Or by using an online offshore sportsbook where there are little restrictions. The usage of an online sportsbook is becoming popular as more sportsbooks are allowing United States based players to join without issue.
Is Online Gambling Legal in Washington?
Online gambling as such is prohibited in Washington, if we are to judge according to the website of the Washington State Gambling Commission. Additionally, online gambling operators that decide to operate an illegal gambling site in this state could be charged with a Class C felony.
However, there are no cases familiar to the public in which the State of Washington prosecuted its residents for playing in an offshore casino. They still do it, which means you can do it, too. If you check the table below the text, you will find a list of the greatest online casinos that are proven to provide you with the service you have never seen before.
Does Washington Allow Legal Online Sports Betting?
Technically no, sports betting in the state is illegal due to state laws and previously, the federal law PASPA. This could be changing as a result of the Supreme Court ruling. Although, sports pools are allowed in the state as long as the wagered amount follows the restrictions set by the state. Other than social sports pools, there are not legal gambling venues in the state will accept sports wagers. Any bookies that are claiming to be based in Washington should be repeated and voided as they are illegal and could face criminal charges.
Using an online offshore sportsbook is another safe option as the state laws do not have the range to affect them. In Washington, no individual has been arrested due to their usage of a legal online offshore sportsbook.
Future of Online Gambling In Washington
For Washington, changing its gambling laws will require extensive work. First, it will need a two-thirds majority vote will need to begin a referendum, which means that nothing will be able to happen until the year following the vote. One of the commissioners for the Washington State Gambling Commission stated that there has not been substantial support for change to happen, and did admit that something will change as a result of the ruling and that surrounding states also plan to legalise sports betting.
Although Washington has not made any steps yet to authorise sports betting, it is expected that it will expand its law to include it in the coming year ahead. On the other side of sports betting legalisation, some sports leagues have expressed support despite initial hesitations, namely the NBA. The hesitation stems from the fact that the leagues believe that sports betting will downplay the integrity of the leagues despite a few leagues already having international contracts permitting some foreign countries the ability to place wagers.
Frequently Asked

Washington Online Gambling Questions
Can Players from Washington Place Sportsbook wagers Online?
Is it Legal to bet on Sports in Washington?
What are the Legalized Gambling Options in Washington?
Will Washington Regulate Online Sports betting in the Future?
Other US States Laws & Regulations For Online Gambling