Online Gambling in Nevada – Best Casinos to Gamble in Nevada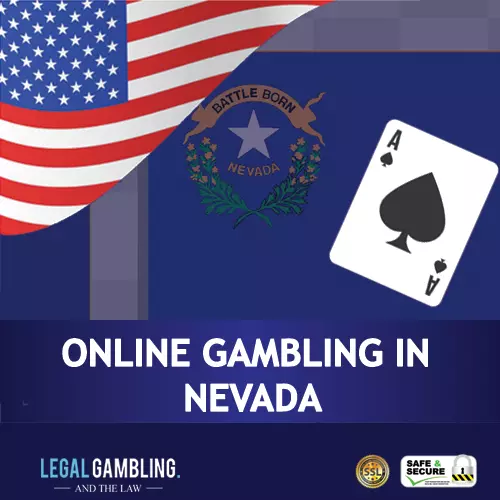 If you're a gambler living in the US, you may never need to go anywhere but Nevada. The Sagebrush State is among the first ones to fully legalize and regulate the gambling industry. There are virtually no restrictions on the type of games allowed in Nevada casinos. The only form of Nevada gambling that is absent is a state lottery.
Nevada doesn't regulate online casinos; at the moment, there are no licensed online casinos in the state. Although offshore casinos avoid Nevada because they have a regulated gaming market, you can still find a couple of noteworthy options.
On this page, I've covered in detail all the legal aspects of the online gambling industry in Nevada. What's more, I've listed the best offshore casinos for Nevada residents — feel free to check them out!
List of Casino sites accepting players from Nevada:
History Of Online Gambling In Nevada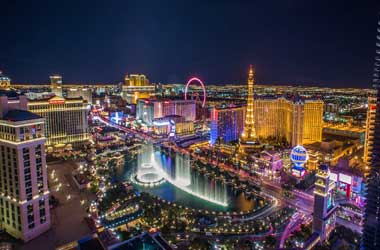 Nevada has the reputation of being the only state that has legalised most forms of gambling in 1931.
Hence why it has one of the largest amounts of casinos that are state-regulated, attached to hotels and resorts, or are located on Native American reservations – which are regulated under the Indian Gaming Regulatory Act.
Nevada prides and sells itself on gambling as it is proved to be one of the biggest factors of income for the state. While gambling is what Nevada is known for, the state still has restricted on it which has helped the gambling industry located in the state grow at a successful and safe way. Nevada describes gambling as the willing participation of operating or dealing any casino-related game.
The legal forms of gambling in the state are: horse racing , greyhound racing, casino games, charity-related lotteries and raffles, private social gambling, and sports betting.
The only time gambling will be considered illegal is if it is conducted in an unlawful way or without a license. Moreover, all casinos that are regulated and licensed in the state are closely monitored to ensure that they are not going against the two federal laws that Nevada complies with.
Residents in the state can rest easy knowing that Nevada does not have many regulations set with sports betting and does not limit which leagues a wager can be placed on. Moreover, since Nevada does not mention the exclusion of online gambling in their legislation, therefore, residents will still have the option of using an offshore sportsbook for more sports wagering options and opportunities.
Is Online Gambling Legal in Nevada?
As mentioned above, most offshore gambling sites don't operate in Nevada due to the permissive gambling laws in the state. However, considering how much Nevadans love to gamble, there are a few offshore operators that offer online gaming services to those residing in the Silver State.
It's highly unlikely that Nevada would arrest one of their own citizens for gambling online at an offshore casino. With that in mind, there really isn't anything that prevents you from going and gambling at some of these elite gaming establishments. And the best thing about it is that you don't have to waste your time searching for an online casino that accepts players from Nevada, as all the best options are listed above.
Does Nevada Allow Legal Online Sports Betting?
Yes! Nevada is one of the four states that are exempt from PASPA. Though sports betting in the state is not as restrictive as other states, which means betting on most major league sports is allowed and regulated in the state.
The only legal issues is when using a non-licensed sportsbook as this can lead to potential legal issues stemming from the placement of wagers as well as potential criminal charges. Currently, there have been no arrests made in the state relating to the usage of an offshore sportsbook.
Future of Online Gambling In Nevada
The future of sports betting in the state does not seem as if it will be changing in the future. Which is a considerably good thing as Nevada is a gambling hub and sports betting is already fully legalised and regulated. It should be noted that no matter if Nevada changes this legislation as the state will still have to comply with both the Wire Act and the UIGEA.
While this will not directly affect Nevada gambling bills, the Supreme Courts recent ruling of unconstitutionality against the PASPA will impact other states in a positive light. As previously mentioned, this ruling will have no impact on Nevada as sports betting is regulated and unrestricted in the state. Though the ripple effects created by the ruling will end the long-standing monopoly, Nevada had on gambling, and in particular, sports betting.
In the wake of the ruling, Nevada has been pushing for more sporting events to happen within the state. The governor, Brian Sandoval, finished signing an executive order which would create a new committee called the Southern Nevada Sporting Event Committee (SNSEC). This committee will be in charge of ways to promote and attract more sporting events, such as ones relating to the NFL Draft and Super Bowl. Though to ensure this committee will be successful while still following the regulations and restrictions, the members will be encompassed by the leading casino industry leaders and representatives along with politicians.
The reasons for the committee is mainly based on the funds needed to build a new stadium for the famed team – the Raiders. The new stadium will attract even more attention to the state along with giving the residents even more opportunities to place sports wagers on the teams and upcoming games. This will be especially helpful as the goal for Nevada is to host at least 20 – 25 games per year at the stadium.
Frequently Asked

Nevada Online Gambling Questions
How old must I be to place gamble online in Nevada?
Other US States Laws & Regulations For Online Gambling