Online Gambling in Montana – Best Casinos to Gamble in MT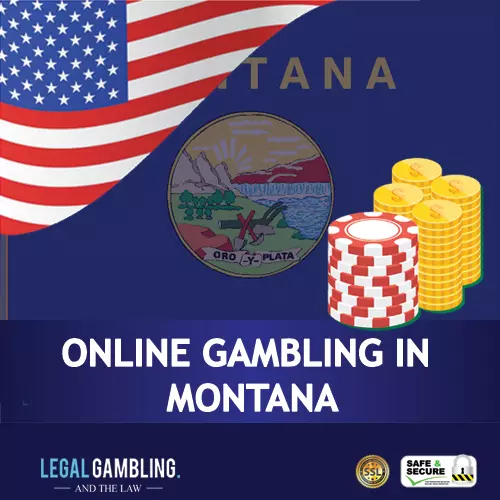 Montana has some of the most permissive laws when it comes to charity and social gambling. The state also offers horse racing, lottery, legal sports betting and numerous tribal casinos. Unfortunately, Montana is one of the rare states in the US that explicitly says "no" to online gambling, and their legislation from 2005 has covered every loophole to ensure that iGaming operators know it's illegal to offer services in the Big Sky Country.
So, is there any way around this strict law? What is the punishment for anybody caught playing online casino games in the state?
Find out as we break down the Montana online gambling laws to the smallest detail and review what you can expect from their gaming industry.
List of Casino sites accepting players from Montana:
History Of Online Gambling In Montana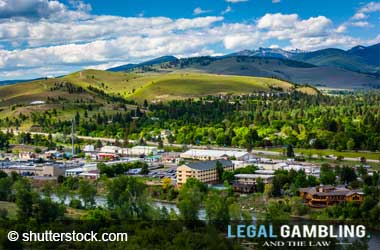 Montana is known for its liberal gambling legislation that has been created alongside the guidelines set by the federal laws that restrict gambling.
It should be noted that Montana is one of the states that is excluded from PASPA, the Professional and Amateur Sports Protection Act – which means that sports betting is allowed in the state.
Though, Montana describes gambling as the act if willingly risking any form of value, whether it be monetary or physical, while using a gambling machine or while placing a wager based on the chance outcome of an event.
Currently, several land-based casinos are regulated by the Montana Gambling Control Division.
The casinos that are located on Native American reservations are regulated under the Indian Gaming Regulatory Act.
The state does allow and regulate an array of gambling variations, which is why it has earned the title of being a gambling-friendly state.
The forms that are allowed are the following: poker, keno, bingo, the state lottery, video gambling machines with a maximum payout of $800 or less, raffles, sports pools, sports tabs, fantasy sports leagues, along with horse and greyhound races both of which can be broadcasted on the track.
Any of the previously mentioned forms of gambling variations could be considered illegal if participated in without a license. However, children who are under 18 will be allowed to participate in charity and non-profit related raffles.
It should be noted that if one of the following transaction occurs, the gambling will be considered illegal: requesting advanced cash before gambling, casinos and gambling venues may not refund purchases made on a credit card, sell any form of gift vouchers or gift card that an eventually be redeemed for a cash prize.
Is Online Gambling Legal in Montana?
In 2005, Montana passed, or rather updated, legislation that explicitly bans online gambling. The lawmakers have modified the entire definition of gambling to ensure that the offshore gaming companies, which usually tend to operate in legal gray areas, can't exploit any loopholes.
This law can certainly be used to prosecute an online gambler in Montana, or at least get a judge to listen. However, we didn't find one instance of the authorities arresting an online gambler. For that reason, you'll find numerous offshore casinos, sports betting and poker sites in Montana.
If you want to play at a safe and well-regulated online casino that welcomes Montanans with open arms, but don't know where to find one — take a peek at the list above.
Does Montana Allow Legal Online Sports Betting?
Technically yes, betting on sports is legal in Montana. Although, there are strict regulations that must be followed to ensure that the sports betting is still considered legal. The main one being that the only forms of sports betting that are allowed are sports pools, fantasy leagues teams, and sports tab. Any other sports-related wagers will be considered illegal.
Although the federal law and Montana gambling bills only have the range to effect and restrict land-based gambling venues. The usage of an online offshore sportsbook is allowed in the state. Just be diligent with checking to see if the bookie is located outside of the country as using one that is located in the state that is not licensed, is considered illegal and could lead to criminal charges along with a fine.
There have been no recorded cases of someone in the state being arrested that ties in with the usage of an online offshore sportsbook.
Future of Online Gambling In Montana
The future of sports betting in Montana is looking bright. Since the state is exempt from PASPA, they could change their gambling legislation to allow for a wider variety of sports betting to be allowed in the state.
An expansion of a new sports betting legislation in Montana could have an array of positive effects. Such as increasing the overall revenue that the state brings in yearly, which in turn could go to an array of state programs (education, healthcare, rebuilding state properties). Sports betting could also bring more tourists to Montana as I may not be legalised and regulated in all the other states.
Regarding Montana, no one in the office nor their spokesperson has said anything about a broader expansion of sports wagering. The discussion was reportedly not mentioned the legislator's session, and there has been no indication that it will be mentioned during next year's session.
Frequently Asked

Montana Online Gambling Questions
What are the bonuses and promotions at sportsbooks?
What is my betting option?
How can I make deposits and withdrawals?
Other US States Laws & Regulations For Online Gambling