It can be quite confusing for people living in South Africa in regards to whether they can gamble online legally or not, for whilst it is legal to gamble at for example online betting sites that have a gambling license issued in South Africa by the National Gaming Board South Africa, there are many online gambling sites offering their services to all citizens and residents based throughout the nation.
With this in mind, we have compiled a series of guides and articles such as South African gambling laws and the history of regulations that will enlighten you on what types of gambling sites are available to South African residents.
This article will also answer a wide range of questions you may have if you consider opening up any online gambling site account.
Legal South Africa Gambling Sites
Using their vast experience and expertise in the online gambling industry, our adept panel of experts was able to locate the best gambling sites for players from SA, and they'll be thrilled to share their research results with you.
Popular Pages:
All our picks were fully tested and reviewed by our professional team, so you can rest assured that these are the best gambling platforms South Africans can play on.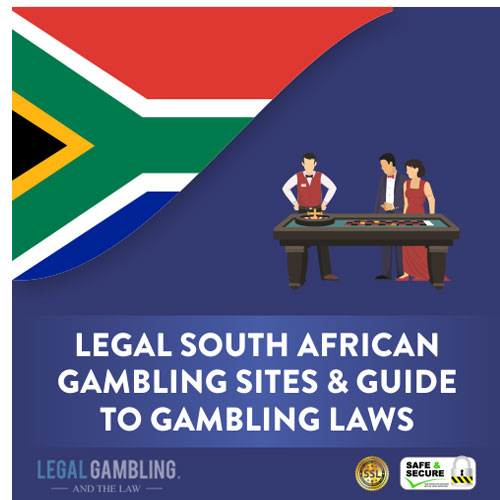 There are of course thousands of different gambling sites available online and those sites offer you everything from poker and bingo games to casino games, and you will of course have plenty of sites offering you a whole plethora of betting opportunities on all worldwide sporting events and sporting fixtures.
In light of there being so many different type of gambling sites available, further down this guide we have links to some specific gambling site guides, which will give you a much clearer understanding as to what is on offer at betting, poker bingo and online casino sites, which you should read through if you are looking for information on where are the safest and legal sites at which you can gamble at.
Is Online Gambling Legal in South Africa?
South Africa deems gambling illegal and therefore is not a gambling-friendly country. Anyone who breaks the laws will face serious penalties.
Don't lose hope just yet — there are dozens of offshore gambling operators that accept South Africans with open arms, offering tons of exciting games and spectacular bonuses.
You have to be extra careful when playing in an offshore-based gambling site, though, considering that you can't count on your government for help should something go wrong. And with so many options at disposal, it could be tricky to identify a genuinely reliable online gambling venue.
How We Found the Best Online Gambling Sites in South Africa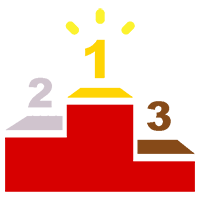 Tracking down the finest online gambling sites for SA players was not an easy task. There were plenty of variables to be evaluated, and the research was time-consuming. But we pulled it off, and it was worth it.
Here are the criteria we used for ranking SA online gambling sites:
Why You Can Count on Legal Gambling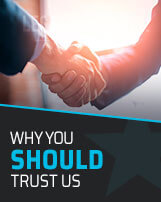 Since we have been reviewing gambling sites across the world for quite a while now, we never had any complaints from any of our satisfied readers.
The thing that distinguishes us from other similar portals is that we focus on what's really important for players themselves, rather than trying to lure players in with cheap promotional tricks.
We know what a perfect gambling site should have, and based on that criteria, we are able to distinguish the best from the rest.
How Do We Make Sure That Gambling Sites Are Safe and Secure?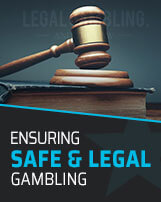 The safety of our readers always comes first, which is why the first thing we check about a gambling site is its legitimacy and safety measures. Only if an operator passes our strict security checks will it be further considered a potential candidate for our exclusive list.
Every operator from our list must possess a certificate by a reputable licensing jurisdiction.
On top of that, we examine the site's security measures, namely SSL encryption and firewalls. When a gambling site has these security mechanisms in place, this tells us that it's completely safe to play on.
Important Aspects of Gambling Sites in South Africa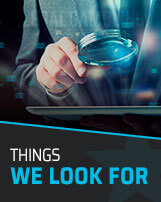 If a certain gambling site proves to be safe and secure, then we move on to reviewing its other characteristics such as the following:
Quality of bonuses and promotions
Availability of payment methods
Competency of the customer support
The versatility of its gaming portfolio
Only the brands that excel in these areas will deserve a spot on our list.
Online Gambling Industry in South Africa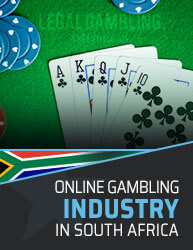 Gambling is big in South Africa and a major source of income for the country's economy. The two most popular forms of gambling are casino and sports betting.
The gross gambling revenues in South Africa are projected to rise to R34.8 billion by 2020. Some analytics estimate that the gambling industry will grow by a 6% compound annual increase.
Although SA is not one of the top gambling countries in the world, people living there certainly love to place a punt. According to some statistics, 1 in every 10 South Africans is a gambler.
Popular Payment Methods In South Africa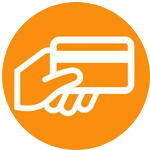 SA-friendly online gambling sites support a whole host of payment methods, ranging from:
There is even a number of online casinos in South Africa that accept PayPal transactions, which is excellent news for players living in SA, considering the popularity of PayPal in the country.
Some of our sponsored sites even accept ZAR as a payment method, meaning that you won't need to pay any conversion fees while placing online wagers.
Mobile Gambling in South Africa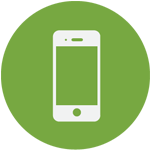 Mobile casinos are gaining popularity among SA casino players, especially with the predicted number of 24.5 million smartphones in 2021.
Most, if not all the brands from our list have mobile-optimized websites, allowing players to play on the go even when they're far away from home. All you need is a compatible device and a stable internet connection.
All mobile casinos in South Africa are compatible with all the popular operating systems, including:
Mobile casinos are almost an exact replica of their desktop counterparts, offering the same exciting features. If you access the gambling site via a mobile device, you can play a wide range of slots and table games, make mobile payments, and contact customer support for assistance, if needed.
Future of Online Gambling in South Africa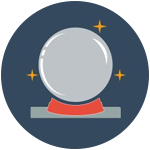 South Africa has a very healthy gambling industry, even though online gambling is considered illegal.
Despite some problems with underground betting venues, illegal casinos, and outlaw online gambling, there are millions of responsible gamblers living in SA who frequently enjoy all the perks of playing casino games and placing bets on sports competitions.
It's still unknown whether SA will legalize online gambling anytime soon, but until that happens, its residents can play on a variety of first-class offshore gambling sites without suffering any legal repercussions.
Responsible Gambling in South Africa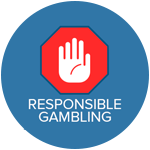 If you know someone from SA that's having a gambling addiction, you should advise them to seek help from institutions that help people to put their gambling habits under control. Refer to the following organizations for further information:
Final Thoughts
South Africa has some of the strictest online gambling laws in the world but, fortunately, none of them pertains to gambling in offshore-based gambling sites. This means that South Africans can choose among a plethora of first-class gambling hubs that provide generous bonuses and have a superb assortment of games.
You must choose wisely, however, as there are plenty of shady operators out there that will rip you off on the first chance they get. If you don't know where to start, take a look at our list of the best online gambling sites in South Africa.
If there's anything else I can help you with, feel free to leave a comment in the section below. I'll be sure to answer as soon as possible.
Frequently Asked Questions On

South African Gambling Law
Let us now give you some answers to some of the most frequently asked questions that many sought African gamblers will be interested in. You will find the answers to each of the following questions below.
How old do I have to be to gamble legally online?
Are gambling sites 100% fair?
Can I test out gambling sites for free?
How long does it take to get paid my winnings?
Are there any rewards available such as comp clubs?
What gambling problem support groups are available?
Can I gamble online using ZAR?
Are the odds fair on online gambling games?
How Can I deposit money into an online gambling site?
How do I get paid my winnings?