While there are numerous DFS options for South African players, the real question is — which ones are the best?
We've done thorough research on DFS platforms in South Africa and carefully selected only the best ones.
Read on to find out what our top choices are when it comes to DFS sites in South Africa.
Legal South African DFS Sites
The table below shows our current top picks of DFS sites that accept South African players. Each site we put here is completely safe and secure.
Additionally, they have a wide range of sports, promotions, and other features that guarantee a great DFS experience:
Popular Pages:
Is Daily Fantasy Sports Legal in South Africa?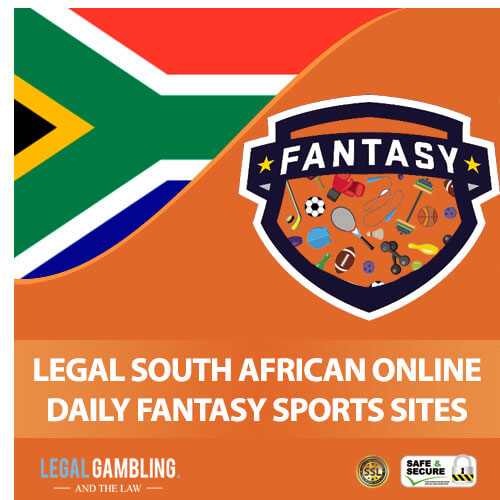 Yes, DFS sites are legal in South Africa. There is no specific law related to DFS, but these platforms fall under the same category as online sports betting sites.
While the number of sites that offer only DFS is small, numerous sports betting platforms have separate sections dedicated to Daily Fantasy Sports.
How Do We Find the Best South African DFS Sites?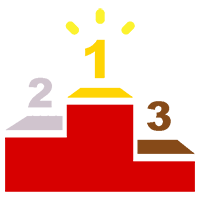 Before we include any site on our list, we do thorough research. If you're wondering why you should rely on this list, we understand you.
Nowadays, the presence of unreliable and dangerous online platforms has become strong, unfortunately. That was our motivation for creating this list — we wanted to show you that there are still DFS sites where you can relax and be safe at the same time.
Why You Should Trust Legal Gambling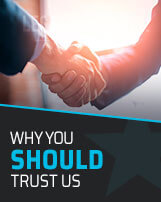 Our team consists of experts in the DFS field.
We have years of experience in Daily Fantasy Sports, and we know what makes a good online platform.
Additionally, we all love to spend our free time testing out and playing on different FS sites.

We would never recommend a DFS site that didn't meet all our requirements.
How Do We Determine Which DFS Sites Are Safe and Legal?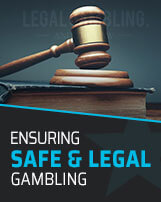 The first thing we look into when we're reviewing a DFS site is whether it has a proper gambling license and other regulations. If something seems off when licensing is in question, we immediately scratch that site off from our list.
Therefore, we find the licensing information first, see if it accepts players from South Africa, and if it checks out, we move on to security.
We look for a strong modern encryption technology that can keep all of the players' information safe.
What We Paid Attention to When Choosing South African DFS Sites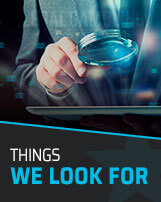 In our opinion, the most important aspects of DFS sites are licensing and security. If a site passes that test, we dive into the selection of sports the platform offers. We want to make sure all players can have a great DFS experience.
Moreover, we look for attractive welcome bonuses and ongoing promotions. They need to be motivating and attractive enough to entice players to sign up.
Other aspects we go through are:
Payment options
Mobile compatibility
Website design and interface
Customer support
We want to make sure our readers get the whole package.
Future of Daily Fantasy Sports Sites in South Africa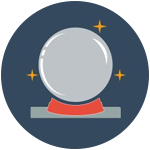 While we can't say with certainty there will be more DFS sites that accept players in South Africa, we can talk about how popular DFS currently is among South African players.
Based solely on that, we think there is still room for growth and improvement of the DFS market. The fact that the number of DFS players is still increasing, we can say that the DFS sites are going to be here in the future.
Mobile DFS Sites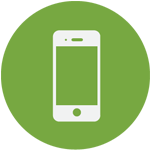 The majority of the websites we mentioned here have a mobile-friendly design. That means you can access the DFS site on your mobile device and play your preferred DFS on the go.
These sites are compatible with both iOS and Android devices and allow you to have the same experience you can have playing on your desktop computer.
Most Popular Daily Fantasy Sports in South Africa
The selection of DFS sports you come across will depend on the site you choose.
DFS sites are mainly focused on sports and leagues that are heavily played in the US such as:
But, on some DFS platforms, you will see other sports, such as soccer, tennis, golf, and MMA.
Popular Payment Methods on DFS Sites in South Africa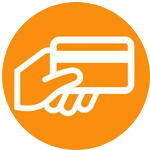 When you want to make deposits to your DFS account, you have a few options. Of course, before you select a payment method, check out if the chosen website accepts your currency, ZAR in this case.
In case a DFS site doesn't accept the local currency, be aware of the fact that if you make a payment, the site will make a conversion which might come with additional fees.
The most popular payment methods are credit or debit cards, such as Visa or Mastercard. But, this isn't your only option — you can choose from diverse e-wallets:
The newest additions are DFS sites that accept cryptocurrencies such as Bitcoin. However, in South Africa, they are few and far between.
Usually, all deposits you make with any of these payment options are instant. It's the withdrawals that might take a while, depending on the option you choose. The most important thing is that all the sites we mentioned above offer secure and reliable payment options only.
Responsible Gambling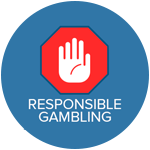 Real money DFS is another form of gambling, and it should be fun and entertaining. But, it can quickly turn into an addiction.
The government of South Africa takes this issue seriously, and all the DFS sites are required to cooperate with diverse organizations that promote responsible gambling.
Take a look at some organizations in South Africa that can help people with gambling addiction:
South African Responsible Gambling Foundation (SARGF) — Self-exclusion, prevention, and treatment programs are available here. Also, this organization offers training to help prevent gambling addiction.
National Gambling Board — There is a special National Responsible Gambling Programme (NRGP) which includes counseling, treatment, training, and works hard on raising awareness of gambling addiction.
Final Thoughts
Even though Daily Fantasy Sports aren't nearly as popular as sports betting platforms – more than $462 million was earned via sports betting in South Africa in 2019. However, DFS sites are slowly but surely making their way through the iGaming industry.
There aren't that many DFS sites that accept South African players, but the ones that do have an amazing selection of sports.
All the best DFS sites can be found on our list above. Make your account today and enjoy everything the DFS site has to offer!
FAQ
Are DFS legal in South Africa?
How to make a deposit on a South African DFS site?
What sports are available on DFS platforms in South Africa?
Are there licensed Daily Fantasy Sports sites in South Africa?
How to open an account on a DFS site in South Africa?
Can I access DFS platforms using a mobile device?
Is there customer support on Daily Fantasy Sports sites?
Are there any bonuses and promotions on DFS sites for South African players?
What is the legal age for playing DFS in South Africa?
Are DFS sites in South Africa safe?