Online Baseball Betting Sites – Legal Sports Books to bet on Baseball
Baseball is widely known as America's pastime and has been a part of the U.S culture for more than 100 years. While the viewership of MLB is quite high, when compared to other professional sports in the United States, betting on the MLB is not nearly as popular.
However, that doesn't mean that there aren't ample betting opportunities available in baseball. The number of MLB games in a regular season nearly doubles both NBA and NFL. This means more betting opportunities on more games.
In this article, I will take an in-depth look at the basics surrounding MLB betting. Whether you're interested in making a couple of casual bets or grind it out through an entire season, my information should be helpful to get you off on the right foot.
I will also provide some of the best baseball events, include the most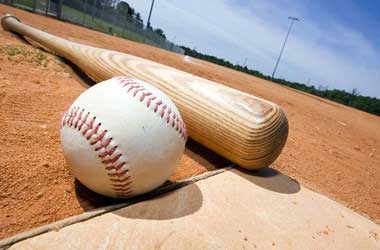 popular MLB betting options, and offer betting tips and strategies that will be helpful before you decide to place a bet. In addition, I will look at the legality of MLB betting at sportsbooks followed by an informative FAQ section to answer all questions surrounding the sport.
If you're not interested in reading my entire article and simply want the best recommendations on where to place a bet legally, you can quickly have a look at my top ranked baseball sportsbooks listed below:
List of Sports Betting sites accepting players from the USA:
Popular Baseball Events
There are several baseball tournaments available on the International baseball calendar, allowing you to place a bet on multiple games throughout the year. I included the most popular baseball events that are sure to bring fun and excitement to your online betting experience.
The Major League Baseball (MLB), is a professional baseball organisation that is considered the oldest of the four major sports leagues in Canada and the United States. A total of 30 teams play in the American League (AL) and National League (NL), consisting of 15 teams in each league. There is a total of 162 games in each season, and five teams of each of the two leagues will advance to the World Series.
The World Series is an end of season championship that takes place after the Major League Baseball tournament, played in October/November every year. A best-of-seven playoff determines the winner of the World Series, and the Commissioner's Cup is awarded to the winning team.
Bettors can also look forward to the Premier12 World Championship that consists of the best 12 ranked countries, including Mexico, Italy, Venezuela, Puerto Rico, South Korea, Canada, Netherlands, Dominican Republic, Chinese Taipei, Cuba, Japan, and the United States. This event was established in 2015 and takes place every four years. The tournament will split the twelve teams into two groups of six and embark on a round-robin format. Thereafter, the top 4 teams in each group will advance to the next stage and begin a single-elimination knockout stage to determine the winner. The next Premier12 World Championship will be held in 2019.
Lastly, there's the World Baseball Classic, a premier international baseball tournament, certified by the World Baseball Softball Confederation. This tournament features the best players in the world in 16 different teams and takes place every four years. The winner of the World Baseball Classic claims the World Champion title. The event took place in March 2017 and will return in 2021.
Different Baseball Betting Selections
Depending on the sportsbook you choose from my recommended list, available bets in the MLB can range from traditional bets to downright bizarre betting options. I've included the most popular baseball betting options you are likely to see when betting on the MLB.
Moneyline
A moneyline wager is the most straightforward style of betting and will only require the bettor to predict the outright winner of the game. Let's look at an example:
Texas Rangers -160
Chicago Cubs +150
In this example, the Texas Rangers are the favourites, and the Chicago Cubs are the underdogs. The minus sign will always indicate the favoured team, and the plus sign will always indicate the underdogs. Since there is no point spread in baseball, the bettor must select a team to either lose or win a game. There's also no tie in baseball, so it's impossible to receive a refund on your bet. A bettor must risk $160 to win $100 if they are betting on the favoured Texas Rangers. Should a bettor wager on the underdog Chicago Cubs, they will risk $100 to win $150.
RunLines
A runline is essentially a moneyline odd but with an additional point spread element. Let's look at an example:
Detroit Tigers -1.5 +100
Tampa Bay Rays +1.5 -130
The Detroit Tigers are the favourites in this game but are also giving 1.5 runs. For a bettor to win, the Tigers must win by two runs or more. Risking $100 will win even money of $100. The Tampa Bay Rays are the underdogs but are getting 1.5 runs. For the bettor to win a bet, the Rays either need to win the match or lose by less than two runs. The bettor needs to risk $130 to win $100.
5 Innings Lines
Pittsburgh Pirates -160
Miami Marlins +150
These lines are the 1st half lines in NBA Basketball betting and NFL Football betting. Moneyline odds are attached to both the underdog and the favourite, with the bet becoming binding after the initial five innings of an MLB game.
Totals or Over/Under
Over/Under betting is linked to the total runs scored by the two teams combined. Totals in baseball don't vary too wildly. They usually range between six and eight runs. In most cases, the line might move, but the total will remain the same. However, the juice or vigorous on each side will change. For instance:
Over/Under 7
Over -110
Under -110
When bets are placed, the bookmaker usually won't move from the 7. Instead, they will alter the vig on one of the sides. The odds might then look like this:
Over/Under 7
Over -130
Under -110
The total didn't change, but the vig was adjusted on the over. The bookmaker adjusted the line but not the total.
Baseball Props
Baseball props are very similar to other sports. However, instead of wagering on the number of yards, or the number of points scored, bettors will wager on the number of strikeouts or hits a pitcher or hitter will have. Props can focus on an individual player, place two players against each other, or be team oriented.
Baseball Futures
Futures are normally associated with which team will win the American League, National League, World Series, or World Baseball Classic. The odds are updated throughout the season as team standings continuously change.
Baseball Betting Tips and Strategies
There are several ways to improve your chances of winning when it comes to betting on MLB. Therefore, I included some of the best tips and strategies in the industry to assist you in making a more informed decision before placing your hard-earned money on the next baseball game.
Avoid Large Favorites
I am generalising of course, but large favourites, such as -200 or more can be extremely dangerous when it comes to betting on baseball. There is a total of 162 games to even out the luck factor in the short term. You need to remember that anything can occur in a single baseball game, and luck plays a very big factor.
Weather and Ballparks
Both these factors play a huge role when determining how a pitcher might throw, and how it will ultimately influence the game's total. For example, Wrigley Field is an entirely different park when the wind is blowing out versus when the wind is blowing in. When the wind is blowing, fly balls fail to make it out of the outfield and stay in the ballpark. Fly balls tend to carry, and swirling winds turn Wrigley Field into a hitter's park. It's vital to continually check the weather reports to determine how they will affect a team's performance.
Baseball is unique in the fact that a team's ballpark can significantly influence the number of runs that can be scored in a single game. Knowing each of the ballparks, including which are bandboxes for offence and which are tailored towards pitching is vital to your success.
Rivalries and Motivation
Rivalry teams, especially when it comes to divisional opponents, will see them become much more motivated to play a lot harder against opponents they hate. Underdogs may also have more value due to the close nature of such games.
Another very important factor is examining the motivation of the team. When a favourite undergoes an embarrassing loss against a weak team, they usually get more motivated to destroy their competitors the next time they play. It will be beneficial to keep an eye on teams that are motivated and feeling good. You can also learn quite a bit by clubhouse drama and managerial differences that can have a massive effect on the way a team performs.
Legality of MLB Betting
Just as most want to ensure their doctor is legit, bettors want to ensure that they are dealing with a legitimate sports betting site when placing wagers on baseball. Bettors need reassurance that the sportsbook won't steal their money and that the site will abide by the rules. Bettors also want to be assured that when there's a dispute, they can easily contact a licensing authority to provide them with the necessary guidance. If the sports betting site is unregulated and unlicensed, I strongly recommended that you avoid them at all cost. The regulations and rules that govern online sports betting are different across the globe.
Multiple jurisdictions govern online sports betting operations. Therefore you will need to ensure that the sports betting site you register with belongs to a reputable licensing authority. This includes The Gibraltar Gambling Commission, Curacao E-Gaming and Licensing Authority, Maltese Lotteries and Gaming Authority, Isle of Man Gambling Supervision Commission, Kahnawake Gaming Commission, Alderney Gambling Control Commission, and UK Gambling Commission. Several others govern online sports betting, but these are the most respected and trusted and before registering with a sports betting site you should first educate yourself on the gambling license. Fortunately, all the recommended sports betting sites on my list are licenced and regulated through reputable jurisdictions.
Conclusion
One of the most important aspects of betting on baseball is to ensure you watch the games. You will need to watch as many games as possible, learn the top prospects, read box scores, and completely immersive yourself in the baseball season from start to finish. Secondly, you will need to get the best odds for your bets, and therefore it's just as important to constantly compare the odds of different sports betting sites to ensure you get the best value for money. In addition, it's always beneficial to take advantage of deposit bonuses as they can quickly help you to build a decent bankroll.
Although baseball is primarily played in the United States, bettors from around the world can still gain access to this sensational sport with a wide range of betting options at their finger tips by simply registering with a reputable online sportsbook that offers baseball betting. Those interested in baseball betting can also stay up-to-date with the latest statistics, team updates, and game schedule thanks to a wide range of online sources, providing the perfect recipe for potential long-term profitability.
Baseball

FAQ Section
What is the biggest mistake bettors make when betting on MLB?
What are the top legal MLB betting sites to use?