World's Largest Gambling Nations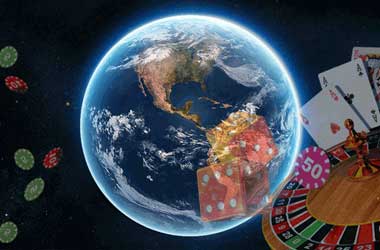 Gambling, in one form or another, has been present for centuries. People seem to love the idea of unpredictable outcomes, exhilaration, and calculations they get from gambling, be it in casinos, sports betting parlors, or online platforms.
Consequently, it has become a favorite pastime for millions of people worldwide.
Although we always imagine luxurious and ritzy Las Vegas or Monte Carlo casinos when talking about gambling, the reality is entirely different.
You'd be surprised by the variety of gambling destinations. For instance, research shows that, in addition to the United States, Macau has the biggest casino revenue, estimated at over $40 billion.
On the other hand, when online gambling is concerned, Europe has the largest market that generates more than $25 billion. Second place belongs to Asia with approximately $14 billion in online gambling revenue, followed by North America with over $8 billion.
While it may seem impossible to determine the exact number of active gamblers, I discovered which countries have the most passionate gamblers. Keep on reading to find out more — you'll probably see some unexpected names on the list.