Arsenal in 2017, and what to expect in 2018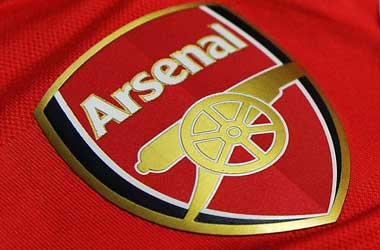 It is hard to believe that this is the same football club under the same manager that once went 49 games unbeaten and were referred to as being invincible.
Things have spiraled downwards for Arsenal and Arsene Wenger since those glorious years. It is undeniable that Wenger has done remarkable things for this football club. Under this managership, the club have made the switch from Highbury to the Emirates stadium. Wenger has been in charge since 1996 and this makes him the club longest serving manager.
He has won the English Premier League thrice, in the 1997-98 season, the 2001-02 season and the 2003 – 04 season.
He has won the FA cup seven times while Arsenal is the current defending champions of the FA cup, beating Chelsea 2-1 in a thrilling final at Wembley. Wenger has also led Arsenal to 7 community shield wins.
FATV
While these stats seem to suggest that Wenger is an exceptional manager, the fact of the matter is that the team's performance in the Premier League and the UEFA Champions league has been subpar for a decade now. The fans want titles which matter, and sadly, the FA cup just does not cut it anymore. The fans are demanding the Premier league and Wenger has failed to deliver in over a decade.
Ask any Arsenal fan and the story is pretty much the same season after season. The team starts off well, injuries plague them, everything starts going downhill when it matters, they can't get results against the bigger teams and end up in fourth place. Switch over to the champions league and yet again, it is the same story over and over again. Arsenal qualify for the champions league, they get past the group stage, lose in the knock out rounds and bow out of the competition. It is like déjà vu every season. It is understandable that the fans grow frustrated and some of them demand change in the form of a new manager. This group of fans is the 'Wenger out' brigade and they have grown in number year after year.
However, the 2016 – 17 season was especially disappointing for Arsenal and Arsenal fans across the world. Now, more than ever, it seems like there are more fans that believe Wenger should leave than there are those who are backing him. Last season, not only did Arsenal dip to a new low in the sense that they could not secure even their apparently beloved fourth place, but they even failed to qualify for the champions league, something that has not happened even once since Wenger came in as Manager back in 1996.  Their failure to finish the premier league in one of the top 4 positions has meant that they are now out of the champions league and will be playing in the Europa league this season.
Let's take a quick recap of Arsenal's 2016 – 17 season and we can then move onto what we could expect in the 2017 – 18 season.
2016-17 season recap
Characteristically, Arsenal actually started off pretty well. In fact, they were able to defeat rivals and favourites for the league Chelsea in September. 22 games in, Arsenal were sitting pretty in second spot and it actually looked like they might have a change at the title this season. However, knowing Arsenal, it was only a matter of time before they botched up the season. Inevitably, the chain of mess ups began at the end of January and they just could not seem to stop making mistake after mistake. To add to their misery, they got handed their backends on a platter by Bayern Munich. They were embarrassed by Munich and knocked out of the Champions league.
Some star players' futures were hanging in limbo too. Alexis Sanchez and Mesut Ozil delayed their contract renewals which made fans even more anxious.
Ozil, had his moments last season but yet again consistency slipped him. He did not turn up in bigger games and was criticized for his lack of effort, bad body language and his lack of tracking back and defensive work. However, there were flashes of brilliance from him which reminded everyone what he was capable of on good days.
Alexis Sanchez, on the other hand proved to be a fighter. Not only was he by far their best player last season, but his hunger was visible. The Chilean was fan favorite too.
Looking at the positives, Arsenal ended the season strongly in the FA cup, they had made it to Wembley yet again and had an uphill task at beating Chelsea which they managed to pull off in the finals. They added yet another FA cup title to their showcase, but the fans weren't too impressed with the season overall as Wenger out banners became bigger and were flashed more frequently.
The bottom line is that even by Arsene Wenger's standards, it was his worst season so far.
ArsenalFanTV
What is in store for the 2017 – 18 season?
So far, the 2017-18 season is looking grim. Winning the league, while maybe mathematically possible, is out of the question in a pragmatic sense. Arsenal are in 12th position currently. How will the rest of the season play out? Well, it is hard to be positive but there's still the fact that they have won 13 League titles, 13 FA cups, two League Cups and a UEFA Cup, in addition to over a dozen others.
Maybe it is a good thing that they aren't in the Champions League, maybe they can focus on playing well in England. There is a lot of speculation surrounding the future of players such as Sanchez and Ozil. Arsenal have already lost Oxlade Chamberlain and have really not bought anyone substantial with the exception of Alexandre Lacazette. Given all of this, what is in store for the rest of the season? Well, the premier league is out of the question, The Europa league seems plausible, but it's not what the fans wanted. All in all, looks like Arsenal fans will have to settle for yet another average at best season.