Legal Forex Trading Brokers and Trading Platforms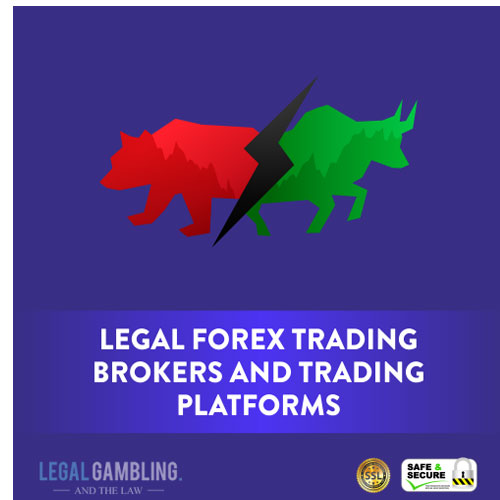 Trading has always been a part of human activities.
Thus, you shouldn't be surprised about all the things which can be traded nowadays. In recent times, we have witnessed the rise of one more market open for trade. This is the market of foreign exchanges, known as Forex.
This foreign exchange market is basically a network which allows individuals, companies and entire countries to trade with multiple currencies. This might make you think that it is something extremely complicated.
On the contrary, this is very similar to trades on the stock market. Many people are unaware that they perform Forex trading more regularly than stocks trading.
After all, if you're from the UK and wish to visit Japan, you'll need to exchange your GBP into JPY. You have practically performed your first foreign exchange with success.
However, people nowadays are trying to make money with Forex. Basically, this is done just the same as the traditional process of exchange. Nonetheless, when you sell your present currency for a different one, you are hoping for a specific change in market. The best traders are sometimes able to predict market movements and know when to buy and sell specific currencies. That way they can spend less and sell them for more and make a profit with little or no effort.
List of Forex Brokers accepting traders from the USA:
Rank
Broker
Offer
Trade Now / Review

Deposit: $50

Payout %: 1:50

Trade Now!

Deposit: $50

Payout %: 97%

Trade Now!
Legal Regulatory Bodies and Their Functions
Countries which allow their citizens to perform Forex trades usually have characteristic laws and legislative bodies in order to keep everything under control. Even though all these organizations do their work a bit differently, they all have to maintain certain procedures when providing licenses and regulating trading activities.
First of all, they test, analyze and observe the functions of brokers before providing them with the license which allows platforms to conduct Forex trade. The brokers which have been licensed need to accept certain rules and laws in order to maintain control. These laws are mainly in relation to the investment capital. Plus, they completely ban any type of fraud and set a high penalty for this action.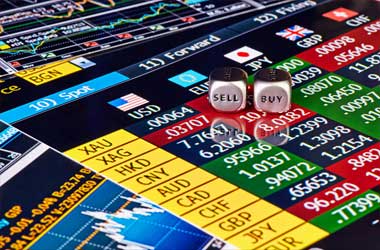 Ultimately, in order to maintain constant control over the brokers' work, these legislative bodies make them keep regular records of all activities and impose reporting obligations.
In addition to this, legislative bodies help maintain market stability by regulating some unique areas, such as the matter with minor currencies. In order to prevent brokers and traders from taking advantage of them, these authorities tend to limit the leverage for such currencies. In this regard, they often impose leverage limits for all currencies in general.
Separate Authority per Country
Regulatory bodies for Forex brokers exist in almost every country which has legalized this activity. For the USA, it is the National Futures Association (NFA), while Australia has the general authority called Australian Securities and Investments Commission (ASIC), as well as the one for the EU located in Cyprus – Cyprus Securities and Exchange Commission (CySEC).
Such legislative bodies of great magnitude regulate all types of asset trading which belong to Forex currency exchange estimates. Russia, on the other hand, has its own specific authority called Federal Financial Market Service (FFMS), while Switzerland functions under the jurisdiction of the Swiss Federal Banking Commission (SFBC). Other such legislations exist in remaining parts of the world, such as South Africa and the UK.
The main thing to remember is that these authorities primarily help the traders, despite popular beliefs. Their factual purpose of regulating these activities is to prevent brokers from misusing their power in order to profit. If something like that happens, traders are bound to go bankrupt because of the brokers' sky-high leverage limits. This will simply put traders into greater debt instead of helping them get out of it.

Frequently Asked

Questions
Despite the popular belief, there is still a lot of work to be done when trading with Forex. Even though physical effort may be exempt, there is still a lot to be learnt in order to practice this activity in real life. The most frequently asked questions may not provide you with an in-depth analysis, but you are sure to get the general gist in order to get started on your trading journey.
Can I practice Forex trading before actually doing it?
What are the main factors which influence a currency's "market price"?
What does 'leverage' mean?
What are the main moves in this market?
How much money would I need as starting capital?
Is there a specific strategy for making money in Forex?
Does the Forex market have specific working hours?