Legal Binary Options Brokers – Best Binary Options Brokers for 2023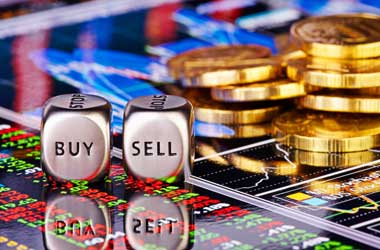 The world of financial investments puts you at risk every day. However, some options tend to be closer to the edge than others. In this regard binary options trading is considered a high risk activity on the global financial market.
Starting from the basic definition, one might say that binary options are estimates regarding certain assets, such as stocks and commodities, and their overall performance over a specific period of time. The term 'binary' itself suggests that there are two parts to this story.
Admittedly, this title has originated from the primary meaning of the specific word. It suggests that there are two parts of this procedure, which in practice is expressed by the two prediction options, 'Call' or 'Put'.
The term Call is used when you predict that the asset's price is going to rise. The Put option, on the other hand, is used when you predict a falling pattern in the asset's pricing.
As you can see, you are not actually trading any specific assets. On the contrary, binary options solely allow you to predict the rising or falling movement of the asset's price, without actually buying it and worrying about this same movement.
List of Binary Option Brokers accepting traders from the USA:
Rank
Broker
Offer
Trade Now / Review

Deposit: $250

Payout %: 90%

Trade Now!

Deposit: $250

Payout %: 95%

Trade Now!
Frequently Asked

Questions
The topic of binary options is a relatively new and unexplored area for financial investors, but there are still many people interested in it. Due to this, people demand answers to all kinds of questions regarding the way it functions. Therefore, this FAQs section should act as a knowledge-base in order to teach people how to get started on their investments.
Can I profit from binary options trading?
Are there any good books I could read?
What assets can be subject to binary options trading?
Are the earnings from binary options taxed?
How should I get started with binary options trading?
Are there any trial versions before I go over to the real thing?
What is a broker & what is a trader?
Are there any options for trading during the weekends?
Legislations and Binary Options

Various parts of the world have their own stance regarding binary options. Some more skeptical legislations tend to view this type of trading as a pure form of gambling and compare it with poker or sports betting. However, there are others which consider this as an elite method of financial investments. Either way, staying in the golden middle might prove to be the best option. All you should worry about is making sure these binary options are legal in your country. You wouldn't want to end up in jail, now would you?
Most countries in Europe have legitimized binary options trading. The member-states of the EU are predominantly regulated by a single body, known as CySEC, which stands for Cyprus Security and Exchange Commission, although there are other authorities that regulate the matter in specific countries. As such, France has the AMF, whereas CONSOB takes care of protecting the law in Italy.
In the US, to view another example, these binary options are also legal, although not completely. The limitations mainly refer to the platforms and their proper functions. The USA has only three platforms which can be used for this type of trading: NADEX, CME and Cantor Exchange.
Their northern neighbour Canada has left things a bit undefined when it comes to this matter. Canada seems to be the grey are of financial investments because there is practically no legislation to ban or permit the trading activities with binary options.
As for South Africa and Australia, citizens have recently been allowed to perform their trades via binary options safely. The Securities Service Act of 2004 is the primary regulation in South Africa, while Australia has set up a legislative body called the Australian Securities and Investment Commission.
UK and Singapore, as two other states which are trying to legalize binary options still haven't completely cleared up their situation. UK can be compared to Canada's position, while Singapore is one step forward. There are about a dozen districts in Singapore which have completely legalized such trading.