Legal Online Bingo Sites – Best Real Money Bingos
Nights out at the bingo house are not what they used to be. People have less and less time to go out and enjoy their favourite game and stand a chance to win some money at the same time.
The appearance of online bingo sites has taken care of these issues, providing bingo fans with quick access to all their favourite tickets.
Despite what may be the general opinion, bingo is a type of gambling. You might not lose as much money as you could lose by playing any other type of high stake game, but there is still a risk of the investment.
Therefore, there are certain gambling laws which correspondingly apply to the bingo industry.
Moreover, specific legislative bodies have been created in order to rightfully regulate the entire gambling process and ensure transparency on both sides of the computer screen.
List of Bingo sites accepting players from the USA: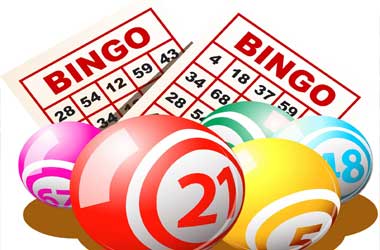 Nowadays, legal online bingo sites are an active part of the entertainment aspect of human life.
For this purpose, there are an increasing number of people interested in trying their luck and standing up against the random number generators.
What they claim is that you never know which pattern might turn out victorious.
Frequently Asked

Questions
For anyone new to the game, or simply interested taking it up as a hobby, it's important to know the basic facts and understand the procedure. Plus, many people still long for land-based bingo games and could use some help getting back into shape. This extensive FAQs section should be able to answer all your major concerns and prepare you for a legal online bingo experience.
Which bingo games can I play online?
Do I need to download any software in order to play?
Is there a limit on the money I could win?
What is the age limit for legal online bingo games?
Are online bingo games fair to the players?
When is the best time of day to play bingo?
Is there a bingo tax which I would have to pay?
How much do bingo cards cost online?
What is Pre-buying in online bingo sites?
Can I play online bingo games from my mobile device?
Licensing Jurisdictions All Over the World

Great emphasis is placed on the licensing process regarding any online gambling site. Worldwide, there are numerous authorities, located both in the countries where they are used and offshore. These regulatory bodies provide such online gambling sites certificates which guarantee proper care of the customers' and the bingo site's rights.
In the US, online bingo sites are not virtually prohibited nor are they allowed. This situation escalated since the UIGEA of 2006 disallowed citizens to transfer money to any gambling-related sites. However, offshore sites which are licensed by other authorities openly disregard government decisions and hold their doors wide open for USA citizens who wish to play bingo.
In Great Britain, the UK Gambling Commission has established itself as a firm authority, imposing strict expectations which need to be met in order for the Commission to issue a license. Another British authority is located on the isles, the Alderney Gambling Control Commission. Ultimately, this renowned legislation body is ultimately beneficial both for the players and the sites.
Offshore Licensing Authorities
As for offshore authorities, there has been a division of opinions, as some consider them illegitimate as a whole, while others recognize the premium commissions which really do their job. Hence, the Gibraltar Gambling Commissioner and the Isle of Man Casino Control Commission, along the Malta Gaming Authority (MGA) tend to stand out from the rest when it comes to their rightful working.
The Government of Curacao is one authority which doesn't hold much credibility when it comes to issuing such licenses. This is mainly because their licenses are simple business-related ones, with no specific requirements. As for the Antigua Directorate of Offshore Gambling, there had been a time when its licenses held their ground in the gambling world. However, as standards fell, this Directorate now provides licenses for multiple sites, without doing the proper check-ups and responding to the complaints from players on these bingo sites.