Legal Indian Gambling Sites
There is a wide range of online gambling sites that accept players from India. Unfortunately, not all of them are safe. Therefore, we have decided to create a list of gambling sites you can completely rely on. Based on our experience and a deep understanding of how these sites work, we have conducted thorough research where we left no stone unturned.
Below, you can see the ultimate list of the best online gambling sites in India:
Popular Pages: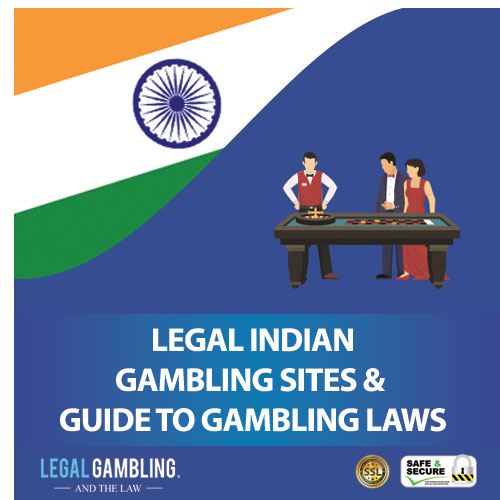 India's population has grown past 1.2 Billion people in the last decade, and with it, the market for online gambling has grown significantly.
Sports betting is the most popular form of betting in the state, with cricket and horse racing driving the market space. However, online casino betting and video poker have been gaining popularity.
In all technicalities, betting on these games is legal only online; however, most forms of land-based gambling have been illegal in India for the past hundred years.
The legislation is outdated, unclear and doesn't specify anything specific in relation to online betting.
Subsequently, it can be immensely challenging to determine which forms of gambling are legal in India and which aren't.
It's a subject that has seen extensive debates in the country for decades, with little to no progress. Furthermore, gambling is separated by federal and state legislation; this makes ciphering through the laws nearly impossible.
There's one state that allows for legalised land-based gambling in India, that state being Goa. The country declared back in 1976 that legal slot machines would be available in 5-Star Hotels. Then in 1992 and 1996, the legislation was revised to allow for riverboat and land-based casino gambling. All operators in Goa must first go through a rigorous trial period before being approved to provide their casino services legally.
Is Online Gambling Legal in India?
Online gambling in India is in a grey zone. Each of the states has the power to decide whether they will legalize and regulate the online gambling market. Currently, only 2 states in India can issue online gambling licenses — Nagaland and Sikkim. However, there are no active online casinos in India at the moment.
Don't get discouraged — there are plenty of offshore online gambling sites that accept Indian players. That way, you can still enjoy a vast array of sports to bet on or casino games to play. You should always be careful when choosing an offshore gambling site — since they aren't under the jurisdiction of the Indian government, in case anything goes wrong, the Indian authorities can't help you.
However, we have done extensive research and found the best sites you can count on to give you a safe and exciting gambling experience.
Gambling Laws in India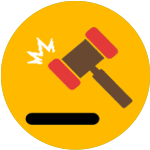 The Public Gaming Act of 1867, more than one hundred and thirty years old, doesn't reference anything about online or electronic gambling. It states that no place of business in India can provide gambling services to the public. Since 90% of betting establishments in India are offshore, this stipulation doesn't apply to them in the 1867 Public Gaming Act.
It's been argued by state and federal legislators that the Information Technology Act of 2000 has provisions in it that pertain to online gaming and betting. However, there is no specific mention of online gambling in the legislation but requires internet service providers to block any external website that the Indian government deems fit. There haven't been any blacklisted sites made public to citizens though & no player reviews indicating their casino shutdown abruptly. This leads us to believe that government officials don't enforce the provisions in the information act.
Two states in India allow their citizens to bet online. The first state to enact an online gambling policy was Maharashtra, while Sikkim was the second province to introduce legal online betting. Since there's no official federal legislation about online betting, the casinos & sports betting platforms operating in these states haven't faced any backlash.
How We Find the Best Gambling Sites in India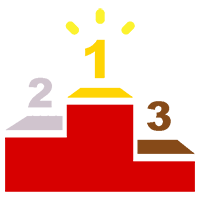 We'll explain our process of selecting the best online gambling sites. First off, we list all the platforms that offer their services to Indian players. Then, we assess and compare them to our expectations and strict requirements.
What we are looking for are platforms that have a complete gambling offer, but are at the same time absolutely secure and safe. That's why we start our process by checking out licensing information. If any platform seems suspicious, we immediately scratch it off our list. On our platform, there is no place for unsafe and shady online gambling sites.
Our Experience
Our team at LegitGambling.com consists of researchers that have abundant experience in the online gambling industry. We are either sports or casino enthusiasts (or both), and we enjoy spending our time on top-notch online gaming platforms.
Our expectations are always sky-high, and we can determine if an online gambling site is worth it.
Ensuring Gambling Sites in India Are Legal and Safe
As we mentioned before, our top priority is your safety. That's why we always start our search for online gambling sites by looking for their licensing and regulation info. All the sites we add to our list have been licensed by trustworthy regulatory bodies, such as the UKGC and MGA.
The easiest way to find out if a platform has a license is to look at their website. All licensing info should be easily found. If not, it's a sign you should avoid it.
Moreover, we are looking for a high level of security. This means that all sites should employ top-notch encryption technology that ensures all your information is perfectly safe and treated as confidential..
Our Criteria For Indian Gambling Sites
Aside from the license and security, we go through other aspects of a gambling site to determine if it can provide you with the best gaming experience. Here is what we pay attention to:
Welcome bonuses and promotions – these offers need to be enticing and attractive. They should also give you a jumpstart on your gambling experience.
Sports and/or game selection of course, promotions mean nothing if there are no sports or games to use them on. That's why we look for a rich selection of the most popular sporting events and casino games you can play.
Payment options the online gambling platform should offer a good range of payment options players can use to fund their accounts.
Popular Payment Options In India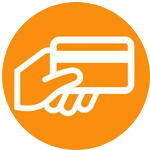 One of the requirements online gambling sites need to meet is to accept the local currency. In this case, we're talking about the Indian rupee. This makes it easier for Indian players to transfer money to their online gambling account and withdraw their winnings.
Not all players prefer using the same payment options. Therefore, online gambling sites should have a wide range of payment methods available to players. One of the most popular banking options is a credit or debit card. E-wallets come as a close second, with their fast and easy online payments.
Nowadays, some online gambling sites accept cryptocurrencies as a payment option. However, if you're not sure how they work, you should stick to credit cards and trustworthy e-wallets.
Mobile Gambling in India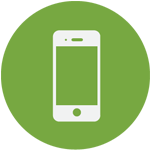 The popularity of mobile gambling is growing. More players use their mobile devices to access online gambling sites. Therefore, almost all gambling sites have perfectly optimized and mobile-friendly platforms.
Some operators have even introduced special mobile apps players can easily download and install on their devices. Mobile gambling sites are compatible with every operating system — iOS, Android, and Windows. Mobile versions are a replica of the desktop sites and allow you to have the exact same gambling experience. All you need is a good internet connection.
Future of Online Gambling in India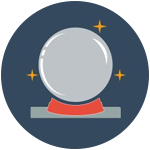 While we can't say with certainty that every state and Union territory will legalize online gambling, there has been some progress. Two states can now issue licenses to online gambling platforms, but we have yet to see when the first gambling sites will appear.
The Indian law on gambling from 1867 is outdated, which makes it more difficult for states to regulate the online gambling market. However, Indians are very passionate about both sports betting and casinos, so we believe more states will make online gambling legal and available to their residents.
Responsible Gambling in India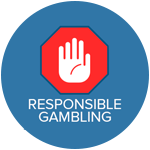 Unfortunately, as much as online gambling can be fun, it can sometimes have a bad influence on people. Gambling addiction is present in the gambling world. However, there are ways to prevent your gambling habits from getting out of control. Since India still doesn't have a developed online gambling industry, there aren't many local organizations you can turn to.
Fortunately, there are some international services that can be extremely helpful in these situations:
Final Thoughts
India has a lot of catching up to do when it comes to the online gambling industry. Given the fact that only two states have regulated online gambling, there is still a lot of room for improvement. However, if you want to try out any online sportsbook or casino, you can always turn to the ones we mentioned in our list. These sites already have a strong presence in the online gambling world, and will certainly give you unique gaming experience.
Frequently Asked Questions On

India's Online Gambling Law
Is online gambling legal in India?
How old do I have to be to gamble?
Are online gambling sites fair?
Can I try out a site for free before signing up?
Can I gamble online using the Indian Rupee?
What payment methods are available?
How can I make deposits on online gambling sites in India?
Do sites have customer support?
Are there any bonuses on Indian gambling sites?
Do I get promotions gambling online?
How can I register an account on a gambling site in India?
Are gambling sites in India safe?
How can I tell a game is safe?
Is mobile gambling available?
Gambling Site Specific Indian Laws and Regulations
Below you will find links to some other sections of our website where you will find much more in-depth information of all manner of different types of online gambling sites, should any of these be of interest to you simply follow the links to view those gambling site specific guides and articles which should answer any questions you may have.