Without further ado, let's get down to business!
Legal Indian Online Sports Betting Sites
Below this paragraph, there is a list of the most exquisite sports betting platforms available to Indian players. These sites will provide you with a plethora of different sports to bet on, generous bonuses and promotions, and the best odds you can find on the web. Feel free to take a look!
Popular Pages:
Is Online Sports Betting Legal in India?
The Indian gambling scene is shaped by two important acts — the Public Gambling Act of 1867 and the Technology Act of 2000. These laws state that sports betting, just like other various forms of gambling, is not permitted in the country. The exception to this rule is horse-race betting that was made legal by India's Supreme Court after being proclaimed a game of skill.
When it comes to online sports betting, the Indian government is not a fan. However, every state has the right to adjust its own gambling laws, which states like Sikkim have used to initiate the legalization of online sports betting.
Furthermore, India doesn't seem interested in prosecuting players who visit offshore online sportsbooks. Consequently, Indian players can choose one of the numerous international sports betting sites to play on.
The Laws for Online Sport Betting in India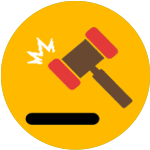 Typically, all forms of gambling are illegal in India on a federal level. Federally, there is the exception to horse races, and there have been a few states in the country that have legalised gambling, such as Goa.
As such, the laws regarding sports betting are on a state by state level. The majority of India tends to follow the guidelines listed in the Public Gambling Act, as well as the Technology Act as mentioned above.
Those two pieces of legislation state that sports betting of any kind isn't permitted. Individual states like Sikkim & Goa have altered the laws to allow for legal betting, as is their constitutional right in India.
Out of the two states, it is Sikkim that favours online and land-based sports betting. It was a decade ago that the state legalised new laws that permitted for online sports betting to be legal. However, it is required that the state regulatory board must first approve any operator wanting to maintain their services in Sikkim.
Furthermore, it's known that the Federal Government of India hasn't actively pursued prosecution on any online gambling state operating in Goa or Sikkim.
All the other states in India have to go through an offshore sports betting site to wager on upcoming matches. Great Britain has become the focal point for offshore betting on sports.
This is because of the history the two countries share. India has hundreds of thousands of immigrants in England, there is an Indian Embassy in London, and the two jurisdictions share positive political relations to this day. As such, numerous sports betting sites operating out of the United Kingdom now offer their services to the players of India.
Gambling Related Taxes
For those living in the states of Sikkim or Goa, they must abide by the Income Tax Act Legislation in Section 115BB. This section stipulates that any form of betting on a federal or state level will be subject to a 30% tax rate. Furthermore, there is an additional 0.90% educational tax placed on any winnings. This is because games that are legal for play in India are considered a game of skill, which means that education was involved in mastering the game and receiving winnings. In most cases, this isn't the reality, but due to the status of legality in India, it's required.
It's recommended that any Indian punters living in the Goa or Sikkim regions should employ a tax account. Any informality in tax filings that relate to online gambling wins can result in prison time or severe fines. Defer to a local account to determine how to keep track of taxed winnings accurately.
How We Select Our Top Indian Sports Betting Sites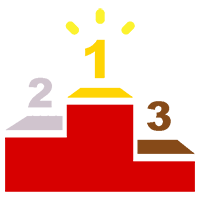 If you never needed to look for a decent sports betting site all by yourself, you are in luck. Finding a good platform for online sports betting in India can be a daunting task as you have to consider the many different aspects that make a sportsbook excellent.
My team and I know how difficult this can be. We have been on the lookout for perfect sports betting sites for years. There are many factors we take into consideration when creating lists of bookies we recommend to our readers. Keep reading to find out why we think this site should be your only source of information when choosing an online sports betting site to play on.
Our Experience
LegitGambling.com is a group of sports aficionados who like to place bets on different sports. Of course, we prefer to do so on elite sports betting sites only, which is why we know the process of finding such sites inside and out. Lucky for you, we are more than willing to share this valuable information with our readers, so that we could enjoy online sports betting together.
All the sites you find on this list have been thoroughly assessed by our team of experts, meaning you can't go wrong even if you choose a site with your eyes closed.
Making Sure Sites Are Safe and Legal
Holding a license is the first box every sportsbook we review must tick. Once this is done, the next step in our examination process deals with the safety and security of the site. The latest SSL encryption technology and up-to-date firewalls are a must, as they ensure the protection of players' data and transactions.
Sportsbook sites that prove to be safe and secure can be evaluated further. If we come across sportsbooks that seem shady in any way, we discard them immediately and go on looking for new, better candidates.
How We Review Indian Sports Betting Sites
Once we establish the quality of the license and safety measures, we take a look at other characteristics all good sports betting sites should display.
First of all, any bookie's list of sports betting markets should be as extensive as possible and include all popular sports both in India and worldwide. This includes sports like football, basketball and tennis, but also country-specific ones like cricket or kabaddi. Also, bonuses and promotions must be offered to both newcomers and regular players.
Payment options should be plentiful and adjusted to the Indian market. The platform should be easy to use, with the odds clearly presented. Finally, we check if the site can be accessed on mobile and if the customer support is able to answer all our questions promptly and politely.
Blacklisted Indian Sportsbooks
Now that you know which sites are worthy of your time and money, let me show you the other side of the coin. Aside from the many great options, there are some sports betting sites that have been repeatedly reported by players for different types of mistreatment. Below, I will point out some sites you should stay away from.
Probet9
No information about the operator
No license
Long registration process
Dreamexch
The site doesn't provide any information until you register
Shady background
No reviews found
Dream11
Confiscation of winnings
Cheating allegations
Player mistreatment
Online Sports Betting Industry in India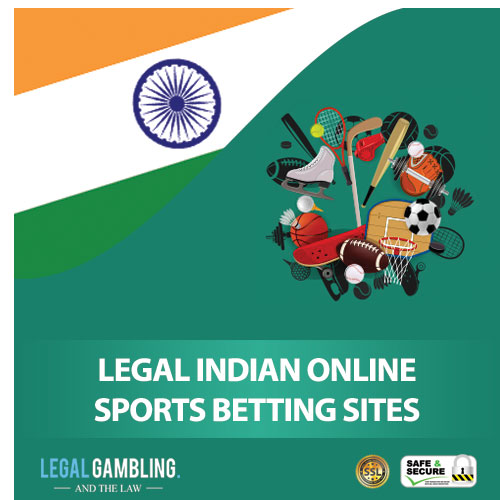 Indians have become huge online gambling fans in recent years. During the past decade, 80% of Indians have placed some kind of online wager, most of which include betting on sports and horse races. The growth rate of real-money online betting in India is 20%, which makes this country one of the fastest-growing gambling markets in the world.
Since the only legal sports betting activity at the moment is betting on horse races, Indian players who fancy other sports have to look for them in offshore online sportsbooks.
Popular Sports
Sports betting Halls aren't as exciting as online sports betting sites. This is because, with online establishments, every sport imaginable worldwide can be offered for betting purposes. Prominently, in India, the most popular game to place wagers on is cricket. All major Sports betting sites providing services to India has every team playing in the country available for selection. The second most popular game in India is English Premier League.
Typically, the Premier League are where the majority of wagers are placed, as indicated by statistic reports. Afterwards, the most popular sports leagues that are bet on include the NBA and NFL.
There are countless ways in which Indian players can place bets on these games. The most common betting options include Win Bets, Handicaps, Futures, Money Line Wagers, Parlay Bets, Straight Bets, Teaser Bets, Total Line Bets and Head-to-Head Bets. These bets apply to individual games, tournaments, the Olympics and any other international series.
In-Play Betting
In-play betting has quickly become widely popular in India. This feature is available for many different sports Indians enjoy watching and betting on. While creating this list of the best online sportsbooks in India, we made sure that the sites offered in-play betting, as this feature means a great deal to Indian players.
Mobile Sports Betting in India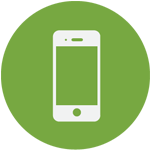 India has around 500 million active smartphone users. That's why it's no surprise that the majority of bookies catering to Indian players have made their sites available on mobile phones and tablets.
Online sports betting sites use HTML5 technology which allows players to place wagers by simply visiting the site via their smartphone web browser. Both Android and iOS users are welcome, and some of the sites even offer designated sports betting apps.
Popular Payment Methods for Indian Bettors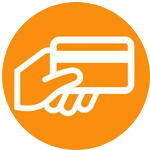 Offshore online betting sites offer all the standard payment methods to Indian players. These include bank transfer as well as credit and debit cards such as Visa or Mastercard.
E-wallets have also gained popularity in India in recent years. PayPal is the most common choice among Indian players, followed by alternatives like PaySafeCard, Zimpler, ecoPayz, MuchBetter, Sofort and others.
Ultimately, Indian players who own cryptocurrencies like Bitcoin can freely use that option when depositing and withdrawing money in online sportsbooks.
Future of Sports Betting in India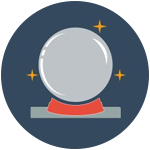 The Indian sports betting market has been on the rise for years and it is likely to keep moving forward at the same pace. Experts believe that the Indian sports betting market will accumulate more than $1 billion in revenue by 2021.
At the moment, the only Indian state that offers legal gambling is Sikkim, so we can only hope that other states will follow its lead and start working on gambling legislation as well.
Responsible Gambling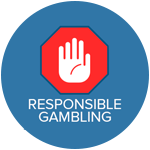 Sports betting is extremely fun, no doubt about that. However, just like any other form of gambling, it can be harmful to you and your loved ones in many ways. That's why you should always strive to play responsibly.
In case you or someone you know has crossed the line and needs help, these are some of the organizations you can rely on:
Gamblers Anonymous — The most popular organization for helping problem gamblers overcome their gambling issues.
Gamble Aware — A site offering valuable information about gambling and its consequences.
Rehabs.in — One of the most prominent sites when it comes to offering help to gambling addicts.
Final Thoughts
India has grown to become one of the most substantial markets for online sports betting worldwide. From cricket to Formula 1 racing, Indian players have shown that they're willing to bet on any sporting event.
The sports betting casinos operating out the United Kingdom to Indian punters provide exceptional bonuses, 24/7 support and significant defence protocols that keep bettors safe at all times. Don't worry about the legality perimeters facing online sports betting in the country; the federal government won't pursue any player wagering online. Even though it isn't regulated, it isn't punishable either.
I believe this article covers all the crucial aspects of sports betting in India. Hopefully, you will find our list useful and find at least one sportsbook that will live up to your expectations.
If you have any further questions, don't hesitate to write to us, and my team and I will give our best to help you out. The only thing left for you to do is go straight to our list and discover what we have prepared for you. May Lady Luck always smile on you!
Frequently Asked

Questions
Is online sports betting legal in India?
What's the legal age of gambling?
Are these Indian sports betting sites safe and secure?
What sports can I bet on?
Can I bet on sports in India via my smartphone or tablet?
Do I need to download an app for sports betting?
Can I play for real money in online Indian sportsbooks?
What payment methods are available?
What currencies are available?
How long does it take to cash out does withdraws?
Are sports streamed live?
Are there loyalty programs?
What are my chances of winning real money in Indian online sportsbooks?
Are there any taxes I need to pay on my sports betting winnings?