After extensive research, we have completed our list of the best poker sites for Indian players. We have focused on everything poker sites have to offer, rounding up our search for the best of the best. Keep reading if you want to find out more about the process.
Legal Indian Online Poker Sites
The information you'll find below this paragraph will help you decide on the best poker site for you. We have thoroughly researched all available poker sites for Indian players and came up with a list that will satisfy even the pickiest among them.
If you're not sure which website to select, keep reading to find out more.
Popular Pages: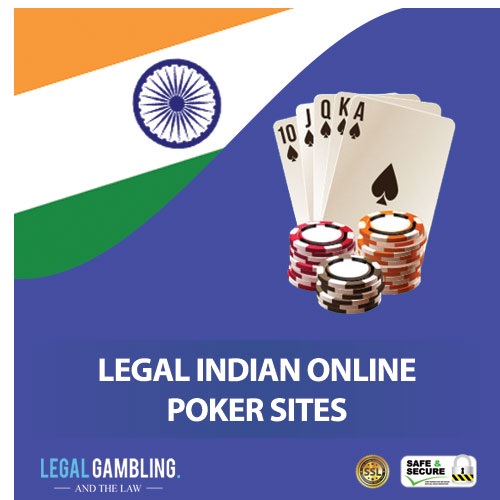 The world has been quickly gaining momentum towards a more liberal view on poker. One country where this has been in continuous debate for more than a decade is India. The government in India hasn't drafted or enacted any dedicated legislation that pertains to online poker, and as a result, there is a complete lack of legal framework and infrastructure, which has resulted in the legal status of poker in India to be in a grey area.
According to the Indian Supreme Court, any casino game of casino is considered to be illegal, and any casino game that requires skill is legal. Unfortunately, gambling in India isn't just on a federal level but also on a state level as well. Each state in India has reacted differently to online poker, which has made the entire landscape shifty. Four states in India allowed for online betting, which included Goa, Sikkim, Daman and Nagaland.
However, in Daman, players can only bet on sports betting, horse racing and lottery tickets. Nagaland was the first jurisdiction in India to allow for legal online poker, with the Calcutta High Court rewarding their first license in 2015.
This came as a welcome surprise to Nagaland residents, as in 2013, it was deemed that poker would be punishable under the gambling act. Due to the continued efforts of the Indian Poker Association, it seems that the landscape for poker is changing dramatically.
Is Online Poker Legal in India?
As is the case with many other countries, gambling laws in India haven't been updated in a long time, which means online gambling is not regulated. However, India is a federal union, comprising 28 states and eight union territories, and it is possible for each state to regulate its own laws.
There are four Indian states — Assam, Telangana, Odisha, and Gujarat — that do not permit any form of online gambling involving real money. As long as you're not from any of these four states, you can legally play online poker.
Online Poker Laws In India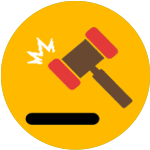 The pace of online poker in India halted drastically for the worse in 2017. The State of Telangana in India issued out two pieces of legislation that altered the Gaming Act of 1974. These two new pieces of legislation caused for all forms of online betting to become illegal in the state, including online poker. Telangana officials defined this as a "Cyber Space Security Protocol". However, there has never been a DDOS attack on an online poker room in India.
Additionally, the government in Telangana also removed the second amendment in the Gaming Act, which expected games of skill from being illegal in the country. This meant that there would be no way to contest the choices of the government and playing poker in the state would be forbidden. However, the Indian Poker Association challenged their constitutional decision in court with the Indian Supreme Court. The legal battles began in August 2017.
It wasn't until September of 2018 that the Indian Poker Association was able to see their day in court against the Telangana government. Several hearings took place throughout the next few months, where it would be decided if poker is a game of chance or skill. Luckily, it wasn't a one-sided trial in favour of Telangana. The IPA was able to have poker experts, professional players and club owners in India take the bench to contest that poker is a game of skill. The financial decision would be made on November 15th, 2017. As expected, the situation was looking more in favour of Telangana. Ultimately, the supreme court of India authorized and passed the legislation enacted by the Telangana government. In that state, all forms of online gambling like poker and sports betting are illegal. Large political parties and religious figures support this bill.
The Telangana Government started a chain reaction in India. The Indian government is rumoured to be enacting the same policies implemented by Telangana. Even though another series of trails would need to be held in the Supreme Court, it's highly likely that the ISC would vote in favour of the government. This could result in poker to become illegal nation-wide. However, these laws will only permit to operators located in the jurisdictions of India. Players will still be able to access offshore poker rooms & casinos through browsers. The Indian government does have the right to blacklist offshore poker sites, but with the advancements of IP Address Scanners, it's possible to gamble from anywhere in the world, regardless of jurisdictional law.
How We Create Our List of the Best Indian Poker Sites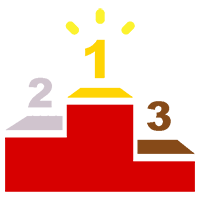 Creating the list of the best poker sites for Indian players was not an easy task, especially taking into account that we want to provide you only with the crème de la crème of poker sites. Narrowing down the list was challenging, but we managed to quickly disregard sites that did not meet our basic requirements.
Websites that passed this stage went through rigorous tests to determine which ones are worth your attention and hard-earned money. Please keep reading to see which steps we took during our selection process.
Our Experience
You Can Count on LegitGambling.com with our team of experts focused on the legal side of online gambling, you can count on receiving top-notch information. Furthermore, our team has quite a few poker experts who are more than familiar with how a great poker site should look.
Our goal is to make sure all our readers are satisfied with their choice of poker site, and that they're safe from any type of scam. We will make sure to update our list regularly if anything changes. With that in mind, rest assured that all sites from our list are worth your poker skills.
Ensuring Online Poker Rooms Are Legal and Safe
For a poker site to operate in accordance with the law, it must be licensed by a regulatory body. Any poker site that holds such a license is perfectly safe to use.
Any poker site that puts its users' safety first must also have up-to-date SSL encryptions that protect the personal data and banking details of their users. Also, poker sites that utilize the latest firewall technology will be additionally safeguarded from cyberattacks.
On top of that, we always take note of the poker sites that employ independent auditors to ensure that gameplay is fair and no illegal operations are taking place.
Our Criteria For Indian Online Poker Sites
After disregarding sites that are not legal or safe, we keep reviewing the ones that made it through the first cut. The next few tests include other factors that make the best poker sites stand out.
First of all, we analyze the poker games available on the site. When it comes to games, we analyze traffic, fishiness, liquidity, and more.
It's also essential to see how often a poker platform offers new bonuses and promotions. We keep in mind that players prefer to join sites with more significant reward systems, available to both new and regular players.
Next, we pay attention to the technical side of deposits and withdrawals and try to find sites that offer the widest range of choices when it comes to payment methods. Indian players will not be disappointed when it comes to the selection of payment options on the poker sites featured on our list.
Ultimately, we take a look at previous reviews of the site and make sure it does not have too many negative reviews from other players. That said, we value honest opinions.
Blacklisted Indian Poker Sites
There are plenty of inexperienced players who are easily tricked by flashy offers from suspicious poker sites. We don't want you to be one of those players, so we will remind you that many online poker sites are not worth your time and money.
During our research, we found a few sites that should be avoided at all costs. Take a look below.
PokerBaazi
Scamming players out of their money
Canceling tournaments without explanation
Unresponsive customer support
Carbon Gaming
Slow payments
Previously shut down
Reports of banning winning players
SwC Poker
Unlicensed poker site
Delayed withdrawals
Reported unpaid winnings
Online Poker Industry in India
Last year, 2019, has been hugely successful for the online poker industry in India. The industry is currently worth about $50 million, and it's one of the most significant sources of revenue and commerce in India.
The annual user growth has been 30 to 40%, which seems to suggest that more boomers are joining online poker rooms. According to research, smartphones have gained in popularity in recent years, meaning that the potential audience is expanding from millennials to older players.
Popular Online Poker Games in India
As is the case with poker fans from other countries, Indian players' first pick when playing poker is Texas Hold'em. Luckily, this game is easy to find online, and almost all reputable sites offer it. Other poker games that Indian players are interested in include Omaha Hi-Lo, Stud, and Draw poker.
Most sites on our list offer rewarding poker tournaments, as well.
Mobile Poker in India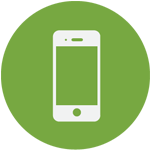 With the rise in smartphone use, more Indian players are turning to mobile poker. Interestingly, older generations use mobile devices to play poker games more often than millennials.
For this reason, we made sure to feature poker sites that use state-of-the-art HTML5 technology, which allows for smooth and hassle-free gameplay on mobile devices.
Whether you prefer Android or iOS, you will not encounter any problems when playing poker on your mobile device on one of these platforms.
Popular Online Poker Payment Methods In India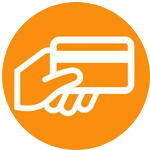 Unlike Europeans and Americans, Indian players rely heavily on credit cards to fund their online poker accounts. Thus, making deposits using Visa and MasterCard is still a prevalent payment method in India. Unfortunately, not many poker sites offer the possibility of withdrawing funds through credit cards, so players turn to other options.
Another popular deposit and withdrawal method is using e-wallets. E-wallets such as Skrill, Neteller and ecoPayz have gained lots of traction in India.
Other methods include bank wire transfers, cheques, prepaid cards and cryptocurrency payments.
Before you register, make sure the casino offers your preferred choice of depositing and withdrawing funds.
Responsible Gambling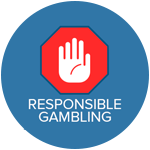 Playing poker games is a lot of fun as long as you're able to control your playing time and spending. Because developing a gambling problem can easily go unnoticed, you should seek help as soon as you see any signs of irresponsible gambling.
Take a look at a couple of organizations that can help you or your friends with gambling issues.
Rehabs.in — This organization helps people from all over India to overcome their gambling problems and guides them on their journey of recovery, both online and in person.
GambleAware — GambleAware is a UK organization that offers help to people worldwide. If you have any inquiries or need help, you can contact them via live chat.
Final Thoughts
The Indian government has made it impossible for any online betting firm to start up shop in the country. The legislation and laws enacted have created an offshore industry that fuels billions in dollars every year. The government of India is forbidding itself from countless millions in tax revenue by not regulating online gambling. This is the result is religious beliefs, which in India stand more firm than anything else on the political format.
Regardless, millions out of the 1.2 Billion residing in India bet with offshore casinos or poker halls weekly. The advancement of technology with mobile phones has allowed gambling to be accessible to everyone in the country.
To sum up, playing poker online on protected offshore sites is something that Indian players are quite familiar with. If you're interested in playing on the best poker sites, you should stick to the list above. Whether you're an experienced player or a newcomer to the game, you can rest assured that all your needs will be met if you choose to join one of the sites from our list.
Please, remember to gamble responsibly, and good luck!
Frequently Asked

Questions
What Poker Games Can I Play Online?
Are Online Poker Games Fair and Safe?
How old do I have to be to play?
Will I receive any comps?
What bonuses are available to me?
Can I Deposit & Withdraw with the Rupee?
Are there mobile poker halls?