Legal US Gambling Sites
There are hundreds of online gambling platforms that accept players from the United States. Some of these sites are located within the country, while others operate offshore.
The list I included below shows some of the best US-friendly sites that are perfectly legal to play on. They have excellent games and rewarding bonuses for new players. Enjoy!
Popular Pages: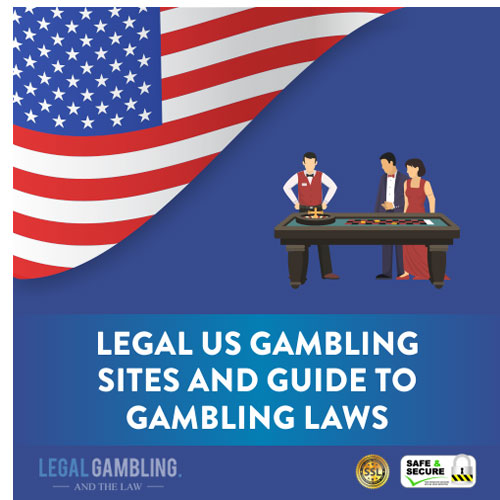 The US Government have been very slow to react to online gambling, in fact when gambling sites first started to appear back online in the early to mid 1990's there was no legal stance or set of guidelines imposed on gambling sites offering their services to US based players.
However this all changed in 2006 when the at the time President George Bush signed into law the Safe Ports Act which had attached to it a section making it illegal for banking institutions to allow their customers to send money to offshore gambling sites.
Before 2006 any US Citizen could quite easily gamble online, and using any Credit and Debit Cards to fund their gambling site accounts was easy. For more information on gambling laws and the history of regulations checkout our informative guide on US Gambling Laws.
However this all changed in 2006 when US banking institutions immediately blocked these types of payments and this instantly made it very difficult for players and gamblers to send money to gambling sites.
The United States gambling industry is now one of the biggest in the world, being worth over $260 billion. Online casinos in the country account for more than $300 million in yearly gross revenue, with most of that revenue being generated through New Jersey online casinos.
The most recent polls were done in 2016, and they showed that 64% of Americans had gambled in the previous year, with around 3% of people claiming that they tried online gambling. However, with new laws being introduced in the last couple of years, the number of online gamblers is certainly bigger at the moment.
Is Online Gambling Legal in the US?
The legality of online gambling in the US functions on a state-by-state basis. That means that each of the 50 states has the legal power to regulate gambling laws within its territory. Some states are very strict when it comes to gambling activities (Utah and Hawaii), while others have much looser laws (Nevada and New Jersey).
Below are individual states where you will find out more information:
The gambling age in the US depends on the state you're in, but also the type of gambling. The majority of states set the gambling age limit to 21, but some states lower it to 18 when it comes to specific gambling activities like horse racing and lottery.
As the years have ticked by many individual US States have now taken a new look at online gambling sites and several of them have now put into place their own robust licensing and regulatory regime that allows for gambling sites located in certain US States to offer their services legally, once they have applied for and have been granted a gambling license, to anyone located within that States boundaries.
Gambling Site Specific US Laws and Regulations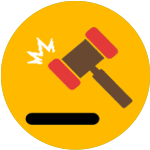 Is online gambling legal in the US? This seems like a very straightforward question, but there is no simple answer to it.
Namely, every state in the US has its own gambling laws. However, even when looking at individual states, you will notice that rarely any one of them has fully legalized gambling over the internet. For example, some states allow online casinos and state-run lotteries, but find sports betting to be illegal.
That's why we need to look at each gambling activity separately when we talk about the legality of online gambling in the US.
Should you be interested in learning more about the many different laws and regulations surrounding a range of different types of gambling sites that are accessible to US based players then please do checkout the following guides and articles, which should give you a clearer insight into what its legal and what isn't legal in the US in regards to gambling online.
For the majority of their existence, online casinos were illegal in the United States. However, this started to change at the end of the last decade, as several states made significant moves to legalize this type of gambling. Some states with a regulated online casino industry in 2020 include New Jersey, Pennsylvania, Delaware and Michigan.
Also, the residents of states where online casinos are illegal can play their favorite casino games on offshore websites, as there are currently only a few laws that forbid such an activity.
Sports betting in the US went through a revival in 2018 when the PASPA Act was abolished by the Federal Court. The leading state in the effort of sports betting legalization was New Jersey, which is why some of the top online sportsbooks in the country are located there.
US bettors from around 20 states can now legally place sports wagers online through regulated American sportsbook websites. Apart from popular American sports like football, basketball, hockey and baseball, these websites also offer soccer, tennis, volleyball, boxing and other popular sports from across the globe.
Online poker is very popular in the US, but there are only a few states that consider this gambling game legal.
The ones that do include Nevada, New Jersey, Pennsylvania and Delaware, together with a few other states with the potential to regulate and launch poker sites in the near future.
US websites that are exclusive to bingo games are rare. However, some online casinos do offer bingo games as a part of their game portfolio.
In other words, if online casinos are legal in a given state, then online bingo will be legal as well.
Just like online casinos, certain offshore bingo sites can be accessed by US residents.
Daily Fantasy
DFS has been growing more and more popular in the United States in the last several years. This popularity is directly connected to the legalization of sports betting, but the laws for daily fantasy are even looser than the ones imposed on sportsbooks.
Today, around 80% of US states have fully legalized DFS betting, with the biggest names on the market being DraftKings and FanDuel.
Popular Payment Methods In The US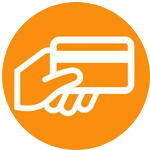 US gambling sites usually have several payment methods through which you can deposit and withdraw money from your gambling account.
The most popular banking options include credit cards (Visa, Mastercard, Discover & American Express), e-wallets (PayPal & Apple Pay), and cryptocurrencies (Bitcoin, Ethereum, Litecoin, Bitcoin Cash & Ripple).
Additionally, you can conduct online gambling transactions using prepaid cards, bank wires, checks, pay by phone services, vouchers, and other methods. Most deposits go through instantly, while withdrawals can take up to several business days.
Mobile Gaming in the US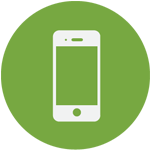 With our smartphones and tablets getting more sophisticated with each passing day, it comes as no surprise that the online gambling industry has focused on developing functioning mobile platforms for their players.
Most top US gambling sites have mobile-friendly websites and apps through which you can play your favorite games on the move. These apps are usually compatible with both iOS and Android devices. By installing them, you will be able to access all the same games just like on desktop computers, while some casinos even offer mobile-exclusive bonuses and promotions.
Future of Online Gambling in the US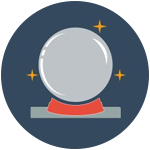 The United States has made some significant moves toward online gambling legalization in the past decade. Just in the last several years, many states have introduced new bills and legalized online casinos, sportsbooks, and poker rooms.
It is natural to assume that this trend will keep growing in the future. Some states are already planning on legalizing online gambling operations, so it's just a matter of time before the majority of them start offering legal gambling platforms to their residents.
Responsible Gambling in the US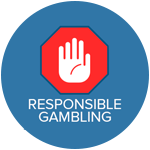 Several surveys have concluded that around two million people in the US can be considered gambling addicts. Additionally, there are around 20 million people in the country whose gambling habits affect their social life and work.
In order to fight gambling addiction that seems to be spreading, many services have appeared over the last several years. The two most popular gambling addiction help centers include 800Gambler and Gamblers Anonymous. Both of these organizations offer professional help through live meetings, phone calls, or chat.
Final Thoughts
I hope that this article has helped you learn a lot about online gambling in the United States. Feel free to create an account on one of the websites I listed and start playing today!
If you have any questions, take a look at the FAQ section below. Additionally, you can use the Comment section and start a discussion. Good luck!
Frequently Asked Questions On

USA's Online Gambling Law
To help you get a much clearer understanding of online gambling laws, rules and regulations in the US, below are a large number of frequently asked questions which cover the world of online gambling, underneath each question is of course the answer to those questions.
Further down this web page you will also find links to several other more specific sections of our website that cover each individual type of gambling sites and their respective laws.
Are US online poker and casino sites fair?
How can I tell that a gambling site is legal?
Do I earn comps when gambling online?
What types of gambling games can I play online?
Are mobile gambling sites available to US Citizens?
Do I have to declare my online gambling winnings?
How do I know gambling games are fair online?
Why does my credit card keep getting declined as gambling sites?
Can I gamble online using US Dollars?
How old do I have to be to gamble online?