Legal US DFS Sites
Unlike online casinos that are present in all shapes and sizes, Daily Fantasy Sports are usually offered by well-established operators. Nevertheless, to prevent any possible issues and bad experiences, my team has comprised a list of the most reliable operators that offer DFS for real money to the US players.
You can rest assured that the sites I have chosen have gone through a thorough examination and can be trusted by all means. Therefore, do not hesitate to try any DFS from the list below.
Popular Pages:
Are Daily Fantasy Sports Legal in the US?
When it comes to online gambling laws in the US regarding Daily Fantasy Sports, nothing is black and white. As every state has the right to deal with the legality of each online gambling form, the legal status of DFS differs from one state to another.
While most states have put a legal framework around DFS, there are still several of them not accepting this type of gambling. For this reason, always check the legality of DFS for the state you are in, as the situation changes rapidly.
Some of the states are completely against Daily Fantasy Sports, as they consider them gambling after all. These states are:
Washington
Montana
Hawaii
Arizona
Nevada
Idaho
How We Pick the Best DFS Operators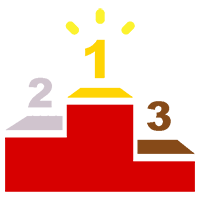 Making the right choice in the online gambling realm is often harder than it sounds. To help US players freely enjoy Daily Fantasy Sports to the fullest, each DFS operator on our list has gone through a detailed assessment concerning several vital factors that we'll discuss in the text below.
Let's take a look at all the reasons why you can trust the DFS names mentioned on this page.
Why Should You Trust Us?
Due to the complex online gambling status, putting your trust into a gambling site of any kind in the US is often open to question. That's why it is best to let professionals handle this task using a proven recipe.
The experts who came up with this list are the best at what they do, and they work day and night to always keep you up-to-date with the latest changes regarding Daily Fantasy Sports in the US. Your satisfaction is our mission, which is why any DFS operator has to tick all the boxes before being presented to true betting fans.
Making Sure DFS Operators Are Legal and Safe
Even though Daily Fantasy Sports differ from other gambling forms in certain ways, the legality of the sites offering this activity is a must. Consequently, the first thing my team checks before deciding to confirm that a site is legally accepted in a specific state is the possession of an official license.
After the legality is taken out of the picture, safety and security are the following things to be confirmed. In order to get to our list, every DFS operator has to protect players' personal information and transaction details with the latest encryption software.
What Do We Look for in a DFS Operator?
As I already mentioned, we won't even consider a DFS site without an official license. Only after an operator is deemed legal and safe, it gets the right to be broken into pieces and show what it's made of.
The first piece is the size and quality of bonus offers players can take advantage of. Right after the bonuses, the list of available sports and game types is evaluated. If the bonuses are generous enough and the games versatile, we move on to payment methods.
It is of crucial importance that a DFS operator offers a long list of payment methods, starting from the standard credit and debit card options, over popular e-wallets, to cryptocurrencies. If not all, the sites on our list will definitely feature the great majority of options.
Finally, regardless of the operator's excellence in all aspects, around the clock customer support has to be there, just in case players have some additional questions.
Daily Fantasy Sports in the US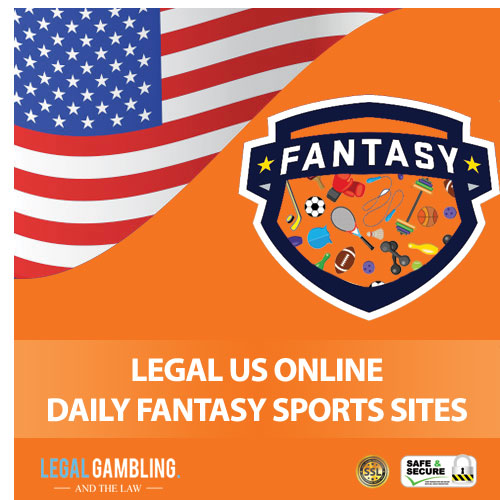 Daily Fantasy Sports are widely popular in the US, as the activity resembles the lacking legal sports betting to a great extent. The majority of states have legally accepted DFS based on the belief that it's more a game of skill than a game of chance.
Along with a few world-known operators, smaller establishments have appeared recently, offering US players to check their sports knowledge. Although the market is still not fully established in the whole country, last year only, Daily Fantasy Sports collected the revenue of more than $350 million.
What is more, Daily Fantasy Sports have served as a great base for the US states to start opening up towards legalizing sports betting in the country.
Daily Fantasy Sports Game Types
There are several game types you can enjoy when playing Daily Fantasy Sports. Some of the top-rated ones are:
Beginner Games — If you are new to DFS, beginner games are the best way to find your way around the platform and pick up a trick or two for creating the best team and winning big.
Guaranteed Prize Pool (GPP) — The prize pool from the stakes is shared among the top ten candidates. Therefore, your goal is quite self-explanatory.
Head-to-Head — The team you designed competes against the team of another player.
50/50 — This game type works similarly to the GPP, but it offers more chances to win. Instead of getting among the top 10 players, the goal with 50/50 is to be in the first half of the group.
Mobile DFS in the USA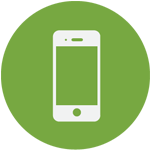 Daily Fantasy Sports operators have followed the lead of modern technologies and made their platforms mobile-friendly.
No matter what kind of smartphone or tablet you fancy, you will be able to access the majority of DFS sites or download a designated mobile app and take care of your lineups even when you're on the go.
Popular Payment Methods For DFS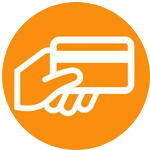 Players from the US are still loyal to credit and debit cards such as Visa, Mastercard and American Express. Also, e-wallets like PayPal, Skrill, Neteller and other alternatives became a prominent choice in recent years.
Ultimately, cryptocurrencies are slowly entering the scene, although not many DFS operators offer them yet.
The Future of DFS in the US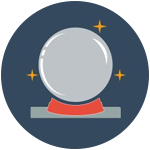 The future of Daily Fantasy Sports in the US seems promising. The activity is already legal and ongoing in many US states, while the majority of others started the process of legislation.
After seeing how much revenue online gambling can gather per year, there's no doubt that legislators will do their best to enable legal betting on Daily Fantasy Sports across the whole country.
Responsible Gambling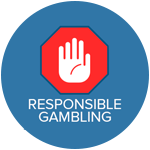 Gamble is intended to be a fun activity, but if not practiced in moderation, it can lead to addiction.
A gambling problem can leave serious consequences on your personal life and finances, as well as have negative impacts on those around you.
Luckily, there are many organizations that can help you or anyone you know to sort out this issue. Feel free to ask for help in one of the following places:
Final Thoughts
At first, Daily Fantasy Sports seemed like a good replacement for legal sports betting. However, the activity became quite popular and has remained so even after many US states finally gave a green light to sports betting.
I hope this guide through Daily Fantasy Sport in the US answered all your queries. In case you have any further questions or comments, feel free to use the comment section below and let me know. Until next time, choose any DFS operator from the list I provided, create your golden team, and break a leg!
Frequently Asked

Questions
Which US states do not allow DFS?
Are DFS a form of sports betting?
How to choose the best DFS operator?
Can I take part in DFS via my smartphone?
Do DFS belong to games of chance?
What payment methods US players mostly use for DFS?
Can I earn real money from DFS?
How good should I be to win big from DFS?