Legal US Online Poker Sites
Below this paragraph, you'll find the final list of the best US poker sites you can find right now. All of them can be accessed across the US, so feel free to explore the list to help yourself make your final decision. If you're not sure which website to choose, continue reading this text to find out more.
Popular Pages: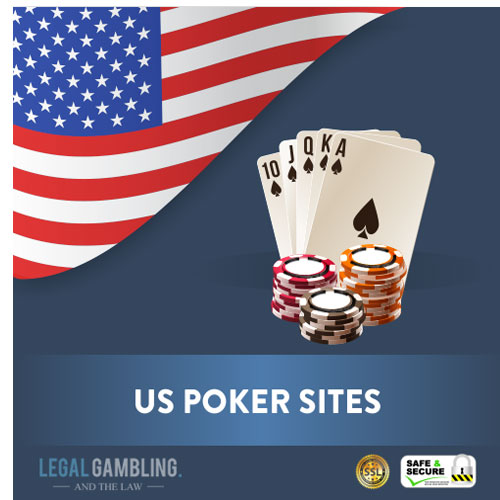 Despite the fact that online poker is still considered to be quite the illegal activity for US residents, some online platforms still cater to many states.
In fact, we have located the very best ones for you to check out, which can be found on this page. But, how do these sites operate and why have we considered them to be the best in the US market?
Well, as far as being some of the best catering to US poker players, we have checked into the sites ourselves and experienced what it is like to play at them.
This way, we have gone through several different poker room features and played the games on offer, which has led our review team to create this list of the very best. That's not to say that there aren't any other online poker rooms that offer their services to the American market, but from those, we have located the very best ones that we recommend to you.
Is Online Poker Legal in the US?
Online poker is fully legalized only in several US states – Delaware, Pennsylvania, Nevada, and New Jersey. Nevertheless, you still have a chance to play poker even if you're not in one of these four states, as players are not forbidden to take part in online poker games, nor are they prosecuted for doing so.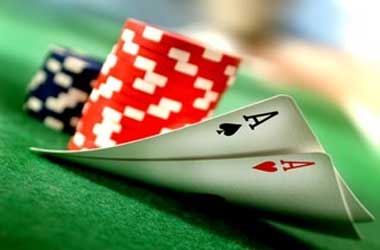 There's little doubt that the events of Black Friday made it difficult for poker platforms to cater to the US market. In fact, following that fatal date in 2011, many online poker sites chose to pull out of the United States, leaving the poker landscape fairly barren. Participating in online poker remains prohibited in the vast majority of US states, and with the UIGEA of 2006 plus the happenings of 2011, not many operators have chosen to return to the market.
As noted, a few states have made online poker a legal option for citizens, although this mainly exists on an intrastate level, rather than interstate. That being said, foreign-based online poker sites can still be accessed from many states, despite it being outlawed within.
Players aren't prosecuted for this activity, although it's advisable to not access such offshore platforms from within the state of Washington, for example. This is because strict online poker laws determine your activity in such as being a class B felony!
While a small group of poker rooms have remained active within the US scene, not many of them will cater to players from the States. And while land-based poker may also be found in one or two states, its online status remains as quite the illegal operation. Yet, if you are an avid poker player who has no qualms with visiting an offshore poker site and joining in with the fun, our recommendations will provide you with enticing locations to sign up to.
So, the question is, what is happening in the three states that have legalised online poker? And what can we expect for other states?
How things are today
When the Department of Justice took a backseat on online gambling in 2012, it came as quite a surprise to see Delaware becoming the first state to reinstate online poker. However, the state of Nevada wasn't far behind. Soon after, New Jersey followed suit and since then the three states are the only three out of 50 where online poker players can play their trade and test their skills for real money.
To get the updated poker sites list visit top10pokersites.net where poker rooms are reviewed and rated by professional poker players.
Online gambling sites powered by 888.com are the only sites currently available in Delaware. The three racinos, known as casinos with a race track, in the state include Harrington Raceway, Dover Downs, and Delaware Park. Each of the racinos has their own downloadable poker app with software that is recognized by any user of 888.com. Currently, WSOP.com is the market leader in Nevada and the Caesars Interactive Entertainment site has also managed to flourish due to its quality offering and recognizable branding with the annual World Series of Poker. However, players will be pleased to know that the 888.com All-American Poker Network (APPN) will also be available in Nevada soon, signing agreements with the Treasure Island Casino and Wynn Casino.
It's been over a year since the biggest online poker room in the world, PokerStars, returned to the United States. While the site based in the Isle of Man couldn't obtain a license for Nevada, due to a five-year ban clause imposed on all sites that accepted bets from the United States after the 31st of December 2006, it wasn't restricted from New Jersey and launched PokerStars NJ on the 21st of March in 2016. On the 21st of February 2018, PokerStars can apply for a Nevada license as well.
New Jersey currently has the most options available for poker players with Borgata Poker, WSOP.com, 888.com, PartyPoker, and PokerStars NJ all available in the garden state. However, the biggest issue is player liquidity as the New Jersey market along isn't the largest, so we'll soon see the three legal states synchronize their player pools to sustain the individual markets.
What could have taken place in 2017?
Pennsylvania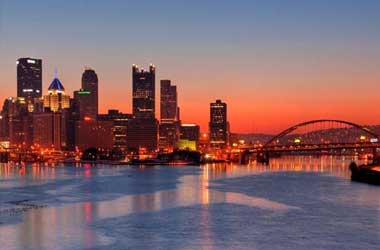 The state of Pennsylvania is likely to legalize online poker sometime this year. A new publication by playpennsylvania.com in February highlighted the substantial annual revenue projections for online poker. Almost half a billion dollars can be realized in tax revenue in just more than five years.
According to the report, also projecting annual revenue for the state of Pennsylvania, states that online gambling will climb from $230 million in 2018 to a staggering $364 million by 2022.
Online poker along is expected to contribute $41 million in annual revenue during 2018 and will decrease to a still healthy $35 million by 2022.
The Senate and Pennsylvania House met during March 2017 for a hearing to extensively discuss the expansion of gambling online. It has taken an extremely long time for this hearing to take place, and yet now is probably the perfect time for the hearing to occur. The state of Pennsylvania is currently anguished from a budget crisis and will likely be searching for new ways to generate revenue. The legalization of online gambling is one way to assist with deflating that crisis.
California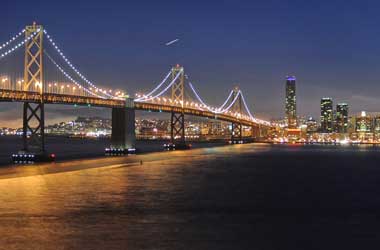 Online poker in California is another much-talked about U.S state as efforts have been made every single year since 2008 to have a bill passed for online poker, including four that have been introduced during 2015, but unfortunately none of them were able to make it through.
The stakeholders in California include the Native American tribes, and the union-backed horseracing industry that remain divided due to the potential licensing of sites like PokerStars.
According to insiders, a bill 'requesting the support of two-thirds of legislators' won't make it to the governor's desk without agreement from the sixteen politically powerful tribes.
There are currently 111 federally recognized tribes in the state of California with more than 60 operating land-based casinos that generate around $8 million in gross revenues annually according to onlinepokerreport.com. It looks like in 2017, other forms of online gambling such as e-sports and Daily Fantasy Sports are higher up in the order. However, the California Nations Indian Gaming Association chairman stated that other forms of online betting are formed through poker, so the legalization of online poker might need to be the initial step. That's quite a long shot to make in 2017, but it can happen over the next few years if agreements could be made.
Michigan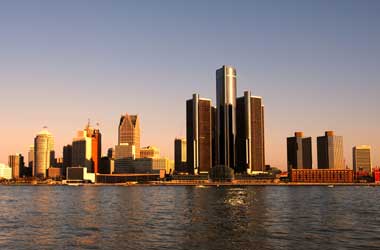 Other states to keep a watchful eye on include Michigan.
The Senate Regulatory Reform Committee of Michigan held an online gambling hearing earlier this year, demonstrating how friendly online gambling could be to Michigan casinos.
However, the state now has a history of building up enthusiasm through bill progression, before they gather dust.
What can occur this time round remains to be seen.
New York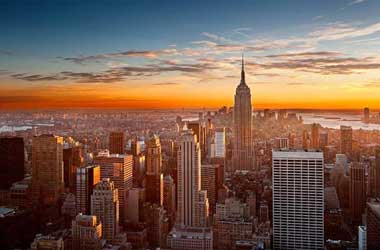 The state of New York also had reason to be enthusiastic this year, when Gary Pretlow, state assemblyman, provided a positive outlook with regards to online gambling in a recent interview.
The potential for cheating was a previous concern that seems to have been resolved since.
Two identical bills are currently sitting in both the Senate and Assembly, and both need to be passed.
However, it seems highly unlikely that anything will change during 2017.
RAWA and Trump
With the White House having a new president, the Restoration of America's Wire Act (RAWA) is once again a sizzling topic. This is largely driven by Sheldon Adelson, a casino mogul who is concerned that online gambling will ultimately diminish his enormous profits.
RAWA will legalize all online gambling in the United States, regardless of individual state legislation including New Jersey, Nevada, and Delaware. But will Trump go for it? Although Trump has owned several casinos in the past, we are yet to see his stance on online gambling.
The Laws for Online Poker Rooms in US
There are currently two licensing commissions who can and do issue legally recognised gaming licenses to online poker sites, there are in fact now three US States in which you can play poker legally online, and for more information simply keep on reading!
New Jersey Casino Control Commission – You will have no problems what so ever playing poker online legally and for real money if you live in New Jersey or Delaware as long as you play at a site holding a New Jersey Casino Control Commission online gaming license.
Nevada Gaming Commission – One other gambling jurisdiction that is now able to legally issue online gambling licensed is Nevada, any company based in Nevada who wishes to provide real money online poker games can apply for one of these licenses, and any player using one of those site is fully protected and assured of a safe and secure gaming environment.
Be aware that there are several online poker sites that are not licensed in the US but still allow and accept players to sign up and start to play poker for real money at their respective sites, you will find that the vast majority of these poker sites are based in one of the two following countries.
Government of Curacao – Anyone wishing to open up an online poker site can simply pay to obtain a very easy to be issued with Government of Curacao business license, this is not a gambling license as such and simply allows a company to trade in Curacao.
Antigua Directorate of Offshore Gambling – Antigua have been licensing online gambling sites for many years now, however the number of sites they now oversee has been declining in number due to many countries of the world, including America not legally recognising those poker sites or their gaming licenses
How We Created the List of the Best US Poker Sites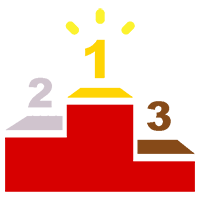 Creating the list of the best online poker platforms in the US wasn't easy as it required making a comprehensive list of all available sites and then narrowing it down to just a few.
Our selection process was a long and tedious one, but it was worth our while in the end as we managed to separate the wheat from the chaff and include only the sites that are really worth your time and money.
Our Experience
We are a group of online gambling experts that focus on the legal aspect of the industry. What's more, we're also poker lovers and have a lot of experience playing online cash games and tournaments on a wide variety of sites.
Our goal is to make sure that players can enjoy online gambling without worrying about being scammed in any way. Therefore, all sites you find here underwent a thorough inspection for safety, security, and legality.
Ensuring That Poker Sites are Legal and Safe
There are several things that online poker sites in the US need to have to be labeled as safe and legal.
The most important one is a legitimate license from an official regulatory body. Apart from that, a legit poker site must have cutting-edge tools and technologies, such as SSL encryption, to ensure maximum safety and security for its customers.
Finally, a trustworthy poker site needs to be regularly audited by independent auditors who make sure that sites are fair and that there are no illegal operations going on.
What We Pay Attention To When Reviewing US Sites
There is a certain process that we go through when reviewing online poker sites. The poker rooms need to meet certain criteria for us to consider them as one of the best for US customers. So, what exactly do we look for when reviewing and rating online poker rooms?
Well, to begin with, we always want to make sure that a platform is safe and secure. In this respect, they must be licensed, regulated and incorporating high-quality encryption technology to check all the boxes. All of this will provide you with the knowledge that you're accessing a fair and secure online poker site. Therefore, you can guarantee that the poker rooms that we recommend have all been scrutinised for their security and safety protocols and have come out of it with shining colours. Fair gaming and your safety should be an online gambling site's prime priority, and it's one of ours, too.
We also want to be sure that the recommended online poker sites are providing players with great software. It's one thing for a platform to be owned and operated by a good brand, but if the software in use isn't up-to-date or offering up a great gaming experience, then why bother with it? The graphics and overall design of the poker lobby should be pleasing and easy on the eyes. Plus, there should be at least two or three varieties of poker to play, including Texas Hold'em, Omaha and others. Our reviews will only recommend the sites that cater to various types of poker players and the games that they love.
With us seeking out US poker sites, it's important that the best ones provide various payment methods for players to utilise. Because of the effects of 2006's UIGEA, several previously supported payment methods for online gambling are no longer usable by US citizens. That's why the recommended poker rooms will all feature deposit and withdrawal methods that cater to this market. This includes cryptocurrencies, Money Orders, Person to Person transfers and others of the same ilk. From this, you will ensure that when you register at one of the recommended poker sites, you'll also be able to transfer money into your account as well.
To add to that, we'll always look for the online poker rooms with the greatest welcome offers for you to benefit from. You'll get to see some basic details of these rewards from the list on this page, but when you read the full reviews, you'll see more in-depth information relating to them. Some of them will also have ongoing promotions for you to claim, whilst also providing VIP schemes that you can become a part of and ascend up the ladder. Check out the list of reviews to find out which ones we have recommended with the greatest promotions.
Last but not least, our review team will always look for the online sites with the best customer support. While it's true that we always want to go through gaming experiences without needing to speak to a customer service advisor, it may become a necessity on occasion. Therefore, our recommended poker rooms have the best support options, from live chat and telephone support through to social media platforms and email messaging. To add to that, we seek out the sites with the teams that are available at the best hours of the day (even with 24/7 support at some). It's important that you get to speak with an advisor as soon as possible when you have a problem, and the best online US poker sites that we recommend feature such.
Blacklisted US Poker Sites
Not all online poker sites are worth your time and money. As a matter of fact, some of them should be avoided at all costs. The following three US poker sites have been blacklisted and labeled as "avoid" on many platforms that review poker sites.
Odds Poker
Not safe enough
Accused of embezzlement
Unprofessional customer support
SwC Poker
Only accepts Bitcoin
Original founder arrested for operating an unlicensed site
Bad traffic
Chico Poker
Persistent payout problems
Operating under the radar
Controversial
The US Online Poker Industry
One of the things that people often have in mind when referring to the US, apart from burgers and Coke, is definitely poker.
America is the country with the most poker players per capita, and it definitely has the most live and online poker options available.
The annual revenue of online poker was almost $1 billion in 2010, which was more than a quarter of the total world revenue. Respectively, the total number of online players in the US was somewhere around 1.5 million a decade ago, while that number is probably much higher as of now.
Needless to say, some of the best poker players in the world are Americans or have moved to America to have a career in poker. Some of the poker people you may have heard of are Phil Hellmuth, Phil Ivey, Johnny Chan, Doyle Brunson and others.
Popular Online Poker Games in the US
American players love playing Texas Hold'em, and that's the most popular option available on the majority of sites featured here. Moreover, players who like Omaha are also likely to find cash games and tournaments on the majority of sites.
Other poker games, such as Stud or Draw poker, are not as common, but some sites do feature them, so make sure to check that out as well once you start your selection process.
Popular Payment Methods for Poker Sites in the US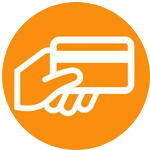 There are three popular ways to make a deposit or request a withdrawal. These are available in the majority of poker sites presented in this article.
Credit cards are still the most popular method, but many players nowadays opt to use e-wallets. The third popular method is cryptocurrencies, as many sites allow Bitcoin and other cryptos as a payment method.
Make sure to check the methods available on the site before you open an account.
Mobile Poker in the US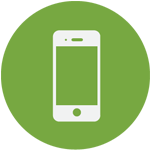 All sites nowadays use technologies like HTML5 so as to make their platforms more responsive and adaptable for small screens. Therefore, no matter which site you choose from our list, you're likely to learn that they are also available for your Android or iPhone.
Some sites opt to use dedicated apps developed exclusively for mobile poker players, but these are not very common nowadays.
Responsible Gambling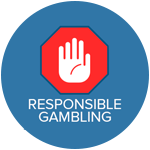 Problem gambling keeps hitting some Americans, and if you think that you or someone you know has a gambling addiction, make sure to get in touch with the National Council on Problem Gambling.
Apart from them, there are several other useful resources to check out.
Gamble Aware — Learn what it means to gamble responsibly and how gambling works in general
AMA Responsibility in Gaming — The American Gaming Association's effort to create a responsible gaming environment
The regulator in your state — Every US state has a regulatory body that makes decisions related to the gambling industry, and the majority of them offer programs for problem gambling treatment, so make sure to get in touch with them.
Final Thoughts
To sum up, playing poker on the web is definitely something worth trying, even if you don't have prior experience in the area. No matter whether you're a poker pro or a complete beginner, you can rest assured that, by choosing one of the sites in this article, you're up for a safe, legal, and high-quality poker experience.
Feel free to go through our list to learn more about the featured online US poker sites.
Frequently Asked

Questions
We expect you have quite a number of questions if you are living in the US and wish to start playing poker online for real money, and with this in mind below are some commonly asked questions and the associated answers.
What poker games can I play online?
Are online poker games really fair?
What stakes do I have to play for?
Are online poker tournaments available?
Can I play poker games online 24/7?
How old do I have to be to play poker online?
Can I play free poker games online?
Will I earn comps playing poker online?
Are freeroll poker tournaments available online?
What poker bonuses are available to me online?