Online Gambling in Pennsylvania – Best Casinos to Gamble in Pennsylvania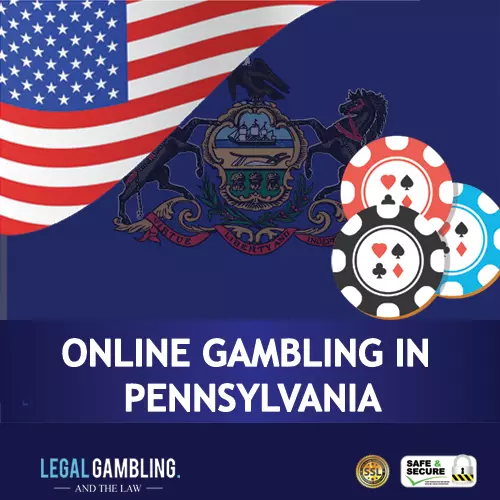 People in Pennsylvania love gambling. There is an abundance of land-based casinos and sportsbooks, and other popular gambling activities include horse racing, daily fantasy sports, bingo and lotteries.
Alongside Nevada and New Jersey, Pennsylvania is one of the top states for American gamblers, and a lot of it has to do with the passing of the recent bill.
Namely, the government of Pennsylvania legalized online gambling in late 2017, thus becoming only the fourth state in the country to do so. The residents of this state can, therefore, enjoy plenty of options from both local and offshore gambling sites.
List of Casino Sites accepting players from Pennsylvania:
History Of Online Gambling In Pennsylvania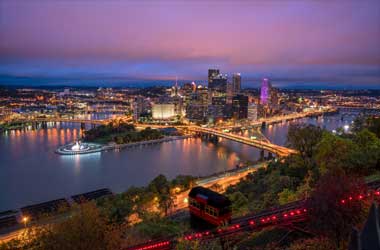 Pennsylvania has been slowly growing their gambling legislation over the past few years.
Although, there are still restrictions that the state must follow due to the gambling-related federal laws.
Despite the restrictions, the state is still adding additions forms of gambling to be permitted.
One being the 2013 gaming act that was passed to allow bars and other establishments that have a valid liquor license to allow tavern games to take place.
However, this only goes for bar-like areas as casinos, grocery stores, and professional betting venues are not eligible.
The state describes gambling as anything for of gaming that either contains the element of chance along with possible rewards.
The legal and regulated forms of gambling that can take place in Pennsylvania at one of the many gambling venues are horse racing, tavern raffles, the state lottery, pull-tab games, daily drawing, bingo, and other casino casino-style games.
In the law, pool selling, and cockfighting are considered illegal. Any form of unlawful gambling, which includes hosting games without the proper license, which is a first-degree misdemeanour and punishable by up to $10,000 in fines, a maximum of five years jail sentence, or both.
As of 2017, Pennsylvania has legalised and regulated sports betting within the state. These bets are restricted to college and professional level teams and leagues. Moreover, anyone who wants to partake in the betting must be 21 years or older. While there are o current sportsbooks in the state, many businesses are preparing to get their license. It should be noted legal action can take place if a sportsbook is used or operated before receiving the state license.
Is Online Gambling Legal in Pennsylvania?
Pennsylvania is one of the rare American states that has officially legalized online gambling. They have both land-based and online casinos that are recognised by the state's government. This means that you don't have to search for foreign websites in order to enjoy your favorite gambling games, although you are not restricted from that either.
To help you choose the best online casinos in Pennsylvania, I created a list that includes some of the best operators located inside and outside the state. All these websites are 100% legal, meaning that they own proper licenses and that they have been verified for fair gaming.
Does Pennsylvania Allow Legal Online Sports Betting?
Yes, as of 2017, Pennsylvania has legalised sports betting in the state. The sports betting options can be placed online, on a mobile device, or in person.
Although for the time being, in person option may be the only one available for the upcoming NFL and college football season. It is recommended that before placing a be – ensure that the bookie used has the proper license needed by the state to avoid any legal actions arising.
Future of Online Gambling In Pennsylvania
The future of sports betting in the state is looking bright as Pennsylvania has already legalised sports betting in the previous year, 2017. While sports betting was legal in the state, it did not become active until after the court's ruling that brought an end to the PASPA, which is why there have been no licensed bookmakers in the state. This did work out favourably as it gave the state ample time to decide the best route for sports betting from the smallest detail. Such as who would be overseeing sports betting – the Pennsylvania Gaming Control Board (PGCB), along with where sports betting would be allowed.
One factor that could become an issue is the cost of the licenses. Pennsylvania would charge a $10 million entry fee for licensee along with taxing them at a steep 36%. This means that sports betting would be unattainable for a few casinos located domestically. There is hope though that as Pennsylvania is offering an online and mobile version that more companies may be attracted to jump on board.
Regarding in-person sports betting, many are speculating that the newest casino in Pennsylvania, which has been called Philly Live! Will be one of the first land-based venues that will be offering sports betting. Another factor to consider is that it would not be hard to add sports betting into the casino environment as the minimum age to place a sports wager is 21 – which is the same age needed to go into a casino.
Many of the residents in the state may strive towards staying at their offshore online sportsbooks as mobile and online bettering are growing in popularity over in-person betting. It is expected that one Pennsylvania offers online sportsbooks, more residents will be tempted to use domestic ones over foreign ones.
Since Pennsylvania, Delaware and New Jersey are all linked physically and on their terms of sports betting – they are considering allowing for the wagers to cross state lines. This would be hard to peruse as a result in the rise of VPN's and other location hiding software.
Frequently Asked

Pennsylvania Online Gambling Questions
Can Players from Pennsylvania Place Sportsbook wagers Online?
Is it Legal to bet on Sports in Pennsylvania?
What are the Legalized Gambling Options in Pennsylvania?
Will Pennsylvania Regulate Online Sports bet in the Future?
Other US States Laws & Regulations For Online Gambling