Online Gambling in Tennessee – Legal TN Casinos To Gamble On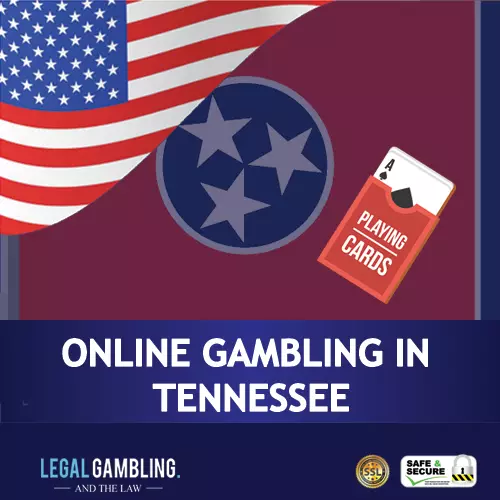 As a surprise, Tennessee offers more options for online gambling than land-based establishments.
To be precise, it is one of the few states that completely forbids all types of land-based casinos, including the tribal ones. Tennessee officials also agreed to prohibit horse and greyhound racetracks, which leaves residents with the state lottery as the only legal gambling option.
On the other hand, residents of the Volunteer State have the opportunity to place wagers online when it comes to pari-mutuel betting on horse and greyhound racing via legal sites approved by the US.
Also, Daily Fantasy Sports is an option if you enjoy placing bets from your couch.
List of Casino sites accepting players from Tennessee:
History Of Online Gambling In Tennessee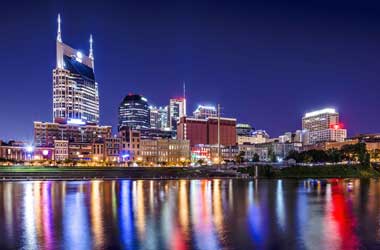 In Tennessee, gambling has become a popular and enjoyed pastime for the residents and for tourists that are visiting.
While all forms of gambling have not become legal in the area, the handful of casinos that are in the state are home to a variety of gambling variations in Tennessee, gambling is described as the act of risking any item of value, which includes monetary items, for a return profit that will be determined based on chance.
While the description may be vague, Tennessee considers placing wagers on horse racing, casino-style games, charity-related gambling, bingo and raffles, and the state lottery as legal forms of gambling.
Sports betting may be added to the list of legitimate gambling variants within the next year. Currently however, anyone caught gambling illegally or hosting an unlawful gambling game will be charged with a criminal offence that could result in a jail sentence and fines.
Illegal gambling includes allowing a person under the age of 21 to gamble, placing wagers on politics, or owning an unregulated and unlawful gambling machine or game.
While sports betting has not been legalised within the state; residents can find solace in using an online sportsbook. As long as the sportsbook is located offshore and has the proper license needed to operate legally, then no legal issues should arise while using it. These sportsbooks will give bettors in Tennessee a chance to expand their gambling horizon with having to face the restrictions set by the variety of federal laws that concern gambling.
Is Online Gambling Legal in Tennessee?
As opposed to land-based gambling options, Tennessee appears to be more liberal to their online versions. This is why you can freely bet on horse and greyhound racing or Daily Fantasy Sports if you visit any of the sites that are legal and licensed by the state officials.
Another possibility for those who don't enjoy either of the two offers given by the state, there are offshore online gambling operators that would be more than happy to accept players from Tennessee.
However, finding a reputable online casino can be a tough job sometimes. For this reason, our team of experts has created a list you can trust and enjoy online gambling from this moment on.
Does Tennessee Allow Legal Online Sports Betting?
No, currently sports betting is not legalised or allowed in the state. Initially, PASPA prevented the state from regulating sports betting for the last two decades. Now that PASPA has been lifted, the state will be allowed to regulate sports betting if desired in the future.
In the meantime, the usage of an online sportsbook is highly recommended as it will allow bettors a safe way to place sports wagers without having to deal with the limitations set by the federal law. Plus, it could be used as a placebo until sports betting becomes legalised within the state. The only restriction regarding the usage of an online sportsbook is that it must be located offshore.
Future of Online Gambling In Tennessee
In Tennessee, it does seem likely that the state will be legalising sports betting in the future as the Judiciary Committee Chairman for the Senate, Brain Kelsey, created a tweet stating that Tennessee should seriously look into the consideration of sports betting.
Tennessee should look into allowing this. What do you think? Let me know at https://t.co/B65lMVTi4r https://t.co/KECJ6Xu46d

— Brian Kelsey (@BrianKelsey) May 14, 2018
Afterwards, Kelsey tweeted again that he was planning on pursuing sports betting in the state which will allow the additional proceeds to go towards education. He continued on that while this may not need to change a constitutional amendment, the legislators within the state are still looking into the best and legal way to go about this new legislation. While other states are rushing to create bills to allow for sports betting, Tennessee is one that is known for taking its time as there are many unanswered questions on how best to pursue a new sports betting bill.
Based on your comments today, I plan to introduce legislation to allow sports betting in TN with the tax proceeds to go to K-12 education. It appears this will not require a constitutional amendment, but the legislative attorneys are still researching it. https://t.co/Eqxpt7N0dg

— Brian Kelsey (@BrianKelsey) May 14, 2018
Other than Kelsey tweets, there have been no official statements relating to the issue of sports betting. Since legislators have adjourned for the year, this topic will not be officially discussed until the next session. What is factual is should the state elect to legalise sports betting, the benefits could have a positive impact financially for the state in so far as revenue generation and the funding of other state-run programs.
Frequently Asked

Tennessee Online Gambling Questions
Can Players from Tennessee Place Sportsbook wagers Online?
Is it Legal to bet on Sports in Tennessee?
What are the Legalized Gambling Options in Tennessee?
Will Tennessee Regulate Online Sports betting in the Future?
Other US States Laws & Regulations For Online Gambling