Online Gambling in Missouri – Best Casinos to Gamble Legally In MO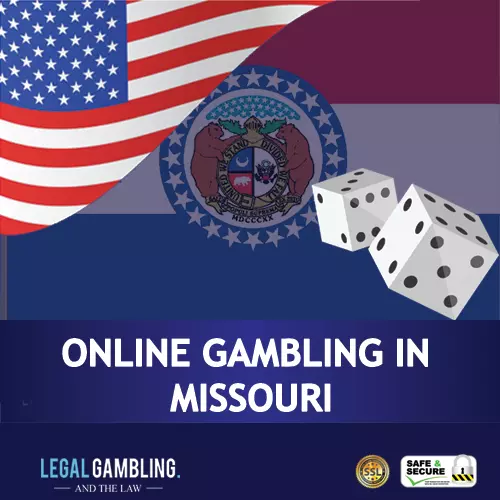 The Show-Me State indeed has things to show. It definitely puts the most pride in the Missouri River — the longest river in North America.
The length of the Missouri River is 2,341 miles from its starting point in the Rocky Mountains until the spot where it enters the Mississippi River.
This enormous river served as a perfect place to set up a gambling camp. Riverboat casinos are the signature of Missouri and the only place where you can gamble legally. Whatever they offer in their floating establishments is considered legal. Anything that goes beyond riverboats' reach is out of the question.
This article is created in order to bring closer to you the gambling laws of Missouri and some ways of going around them as well.
List of Casino sites accepting players from Missouri:
History Of Online Gambling In Missouri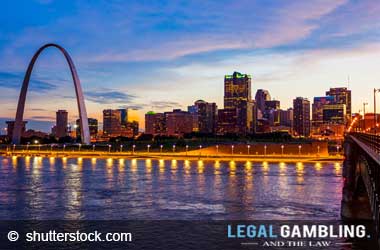 Missouri is known for their history regarding gambling. Starting in 1994, the state narrowly passed a bill that would allow riverboats to be hosts to casinos.
Since then, Missouri has created and tweaked their gambling legislation to fit the needs of the state while still following the three federal laws that directly effects gambling.
Missouri is home to a handful of casinos that are attached to a resort in the state, while there is only one casino that is located on a Native American reservation, that casino is regulated by the Indian Gaming Regulatory Act.
Though the casinos that are land-based and regulated by the state are sparse which leads to issues concerning residents who live hours away from them.
It should be noted that casinos that are located on riverboats floating in between the Mississippi and Missouri rivers are allowed and considered legal casinos if they meet certain requirements (1,000 ft of the approved river). Missouri describes gambling as the willing participation of staking or betting an item of value that is solely based on the chance of an event, game or content.
The forms of gambling allowed in the state are pari-mutuel betting on domestic and international horse races (the international races must be viewed on a broadcast at the racing track), table games (blackjack, poker, and craps), the state lottery, along with slots.
The following are forms of gambling that the state considered illegal, off-track horse racing wagering, possession of gambling devices, bookmaking, non-charity related bingo, and raffles. Greyhound racing was not specified though it is illegal as there are no licensed greyhound racing tracks. Sports betting is barred in Missouri by the state and federal laws.
While residents in the state have death with having limited options with their gambling, such as the exclusion of sports betting – that is slowly changing.
The change is due to the steady increase of online offshore casinos that are allowing Missouri residents access to their sportsbooks without fear of prosecution. These sportsbooks are taking note of the potential market of expanding its services to Americans – which in turn helps Americans have a wider range of gambling opportunities.
Is Online Gambling Legal in Missouri?
Missouri is not the friendliest towards online gambling legislation at the time being. While the state officials seem to be strictly against it, there is still no document that clearly prohibits online gambling in any of the numerous offshore online casinos.
Until the law states that such actions are forbidden and punitive towards the residents of Missouri, we are giving you some options to consider in case you decide online gambling is what you desire.
When you go online, you might get lost among all the tempting offers from offshore casinos. Moreover, it would help if you were sure that the ,a href="https://www.legitgambling.com/us/legal-us-online-casino-sites">casino you play in accepts US bettors.
Well, you can put all the worries behind you as you came to the right place where all your wishes are our command. Above this text, you will find a list of crème de la crème online gambling operators that will be at your service anytime you want.
Does Missouri Allow Legal Online Sports Betting?
This question will be determinant on the kind of sports betting intended. Due to the state law along with the federal law, sports betting on any of the land-based casinos or gambling venues is illegal. None of the venues is licensed to allow bookies or the people that visit them the ability to place any sports wagers.
Federal law, nor the state law, specifies whether betting online is illegal. That means residents of the state using an offshore online casino or sportsbook will not legal worries relating to prosecution or fines as long as it is regulated, legal and licensed. Furthermore, no one has ever been arrested in the state for using an offshore online sportsbook as the state, and federal laws do not explicitly prohibit it.
Future of Online Gambling In Missouri
The future of sports wagers in Missouri is in a grey area. While the state law considered it illegal, the legislation could always be changed. It's more so the federal laws that are creating such issues with sports betting.
Regarding the recent PASPA ruling, Missouri has already introduced five additional bills that include the legalisation of sports betting. Currently, three of the bills have made it to the house of representatives while the remaining two are currently in the Senate. Out of all five only one has manage to advance out of the committee hearing.
While the state's legislative ended on May 18th and sports betting wasn't discussed, additional issues caused this issue to be pushed back until next year's session. Though with the resignation of the current governor, Eric Greitens – sports betting could be plausible in the future.
Frequently Asked

Missouri Online Gambling Questions
What is the best deposit method for high rollers?
What are a few things to look for in an online casino?
Do sportsbooks offer live broadcasting?
Other US States Laws & Regulations For Online Gambling