Online Gambling in Georgia – Best Casinos to Gamble Legally In GA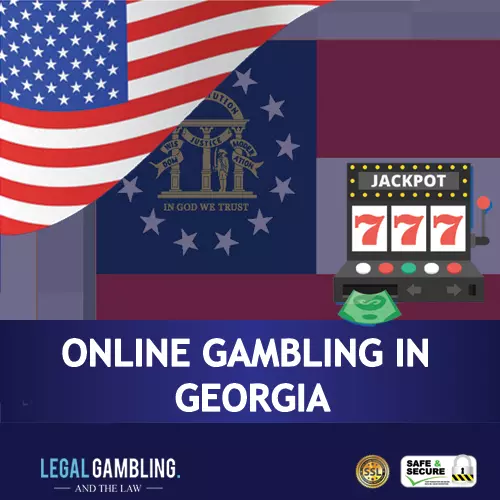 If you live in the state of Georgia and you want to know all about online gambling here, you've come to the right place.
On this page, I will present to you all the best online casinos that accept players from Georgia and talk a little bit about gambling laws in the state.
Georgia is not exactly big on gambling as some other states in the US. The only two forms of gambling that are legal here are bingo and state-run lotteries.
Even some skilled-based games with elements of luck like competitive poker are considered illegal. However, this doesn't mean that Georgians are completely locked away from enjoying casino games.
List of Casino sites accepting players from Georgia:
History Of Online Gambling In Georgia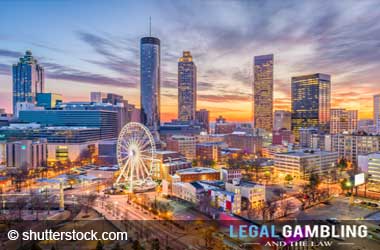 Georgia is known for being one of the stricter states regarding their state's legislation about gambling.
Even with the federal laws in place, Georgia has created additional laws that prohibit most forms of gambling and even barred casinos from being too prominent.
The only forms of gambling that are allowed in Georgia are raffles or the official state lottery, which winnings must be got to a charitable cause, such as education and scholarships, or it will be considered against their legislation.
While the casinos in Georgia may have a few gaming options, horse and greyhound racing is prohibited, along with commercial wagering, pyramid clubs and election wagering.
In total, Georgia defines anything that has to do with betting on any games results, or betting on a game that includes balls, cards, or dice in the pursuit to win money or other valuable things is considered gambling. This even extends to barring the residents from casually betting on the local sports teams with friends or even hosting a poker game in a private home.
Since Georgia does have an intensive gambling legislation, sports betting of any kind is automatically prohibited. While residents of the state have put up with this limitation for decades, the growth of technology and online sportsbook is slowly changing that.
Many offshore sportsbooks are allowing America based players to use their services – which is becoming more popular as sports betting is prohibited in many of the states. The appeal of using an offshore sportsbook lies in the fact that in Georgia, residents will not have to face legality issues as Georgia state laws, and the federal laws it follows, is only inclusive to domestic bookies and sportsbooks.
Is Online Gambling Legal in Georgia?
Land-based gambling that doesn't include bingo or lotteries is illegal in Georgia. When it comes to online gambling, the story is a little different. The state laws are a little outdated and they don't cover the online gambling activity very well. In other words, Georgian residents can freely use casino websites without worrying about being criminally charged.
With that said, I listed some popular online casinos that accept Georgian players. These websites include offshore operators that are 100% legal and safe. Enjoy, and good luck!
Does Georgia Allow Legal Online Sports Betting?
Yes, betting on an offshore online sportsbook is becoming a trend since betting on sports of any kind in the state or at one of the land-based casinos is strictly prohibited. Using an offshore bookie will give residents more sports betting options from leagues that are domestic and international – along with giving a safe and legal platform that can be used without fear of prosecution. Other than being legal, this form is far more preferred since it does not require residents to drive hours just to go place a wager for charity.
In short, there is nothing in the state laws that prohibit its citizens from using offshore sportsbooks and placing bets using real money. Plus, there has been no recorded arrests tied to arrests being made for using an online sportsbook. Residents should be sure to look out for any illegal bookies that are making claims of being based in Georgia as they are illegal.
Future of Online Gambling In Georgia
Since the Supreme Court green lit sportsbetting ruling that PASPA was 'outdated', there has been no pending legislation created in Georgia. There was also a push to bring gaming legislation in January 2018 by gaming lobbyists.
It will be discussed in January 2019 once the current governor, Nathan Deal, leaves the office and another governor will take his place. What this means is that the future is somewhat difficult to predict as there are multiple determining factors. Georgia could decide to be a majority vote or make the decision in office. Either way, regulating sports betting could easily raise the revenue that the state creates.
Frequently Asked

Georgia Online Gambling Questions
Will the UIGEA ban me from withdrawing my winnings?
What is a common mistake made by bettors?
Will all sportsbooks allow Americans to place wagers?
Do I have to be of legal age to gamble online if I live in Georgia?
Other US States Laws & Regulations For Online Gambling