Popular Cryptos Used in Online Gambling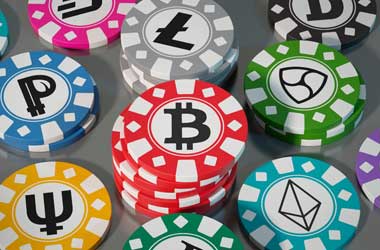 Cryptocurrencies have drawn the attention of investors and ordinary people in the past few years. Bitcoin remains as the top crypto in terms of adoption but there are few more cryptocurrencies which are receiving enthusiastic reception from financial institutions, trading entities and vendors.
As it can be understood, cryptos are not only useful as mode of payment for regular transactions but also for investments and e-commerce dealings. Most importantly, cryptos are fast growing to be the favorite form of payment in online casinos. Currently, a lot of iGamers are shifting to cryptos for online gambling.
Just few years before, gamers were looking for online gambling sites accepting Bitcoins and other cryptos as mode of payment.
However, things have changed drastically in the last few years. A lot of reputed online casinos have come up with the rising popularity and adoption of cryptos. Blockchain technology, which forms the core of cryptocurrencies, offers both security and transparency to gamers. It also relieves them of bank related issues, which are common in case of debit cards usage. There are several benefits of utilizing cryptocurrencies for transactions. They are:
Decreases possibility of fraud because of transparency
Cost effective. Several thousands of dollars in crypto can be moved for few cents as fees.
Quick payment confirmation
No need to provide personal identification documents.
Top 3 Cryptocurrencies Which Online Gamblers Are Using
Currently, the aggregate market cap of gambling focused cryptos is over $500 million. Over 30,000 online gamers are conducting transactions using cryptos on a weekly basis. A gamer simply needs to purchase cryptos and transfer it to the online wallet. Using the cryptos in the wallet, an online gamer will be able to play without any kind of ordeals that are commonly faced while dealing with banks.
We take a look at the 3 most popular which online gamblers swear by,
Bitcoin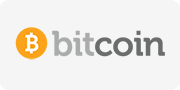 Without any second thought, Bitcoin is currently the most popular crypto that is utilized by gamblers to participate in their preferred games offered by online casinos.
The numero uno crypto is receiving good support from mainstream fintech players such as PayPal, which intends to include the crypto in one of its offerings. Previously, Bitcoin was considered only as a store of value.
However, gamers now consider it as a secure and cost-effective mode of payment that safeguards privacy while taking part in online games. Furthermore, it is one of the cryptos that is majorly accepted at online casinos across the globe.
Ethereum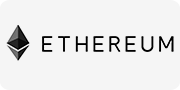 Ethereum takes the number two spot in terms of popularity among gamers. The cryptocurrency is luring gamers as it is not facing any legal issues like Ripple. Furthermore, the cryptocurrency is also offering better features to its owners.
Ethereum is perceived as a safe digital currency that continues to appreciate in value every year. The most important aspect of Ethereum that online gamblers like is smart contract facility, which can be used to automate regular processes based on fulfillment of certain conditions. For instance, funds can be automatically released to a player upon fulfillment of all game criteria.
Litecoin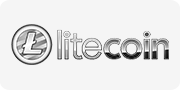 Often referred to as LTC, Litecoin is yet another popular crypto among gaming community. Several investors consider it as a Bitcoin replica with a cost-effective price tag. The greatest advantage of Litecoin is that it facilitates processing transactions at roughly four times faster than Bitcoin. Specifically, block time of Litecoin is 2.50 minutes, while that of Bitcoin is 10 minutes.
Final Thoughts
So many cryptos are launched regularly, but Bitcoin remains the most popular. The future of online gaming sites looks bright with the advent of cryptos which offer exceptional safety features.