Legal PayPal Sports Betting – Best Sports Betting Sites Accepting PayPal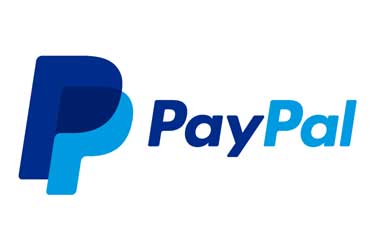 As sports betting has taken a turn for the Internet, a lot of its segments have had to follow suit and adapt. An example of online advancement is the payment method which online sports betting sites use instead of the traditional one in land-based sportsbooks.
Namely, the need to come up with a completely impersonal way of inputting wagers on particular sports outcomes has brought about the existence of multiple transaction options. The fact that online bookmakers had to find a way to provide completely reliable online payments has caused the creation of several transaction options.
The older debit and credit card transactions became easily available online, as well as the wire banking transfers. Still, many people felt uncomfortable sharing their private bank account information with the sports betting sites they visited.
Moreover, not a lot of people wanted to see their sports wagers on their monthly bank reports. Therefore, a third option had been invented.
e-wallets were a new kind of technology which enabled people to send and receive money to any sports betting site which cooperated with the suitable e-wallet company. PayPal is a representative of this category.
Recommended Sports Betting Sites accepting PayPal
It gives people a trustworthy way to place their bets on their favourite sports betting sites. You can send money to your betting account and withdraw from it almost momentarily. Overall, PayPal aims to facilitate the online payment experience which has greatly improved the online gambling experience.
What is Paypal?
Paypal operates as an online payment system that support money transfers in the online world. It's like an electronic alternative to the more traditional methods used in buying, such as credit cards, debit cards and bank transfers.
The Paypal brand actually started out in 1998 under a different name, and its original direction wasn't anything to do with online money transfers. It basically began its life in order to create security software that would be used on handheld devices. Paypal basically became something that was developed under the original brand as a money transfer service.
The original brand, known as Confinity, would go on to merge with a company known as X.com. This was an online banking company, originally founded by entrepreneur and investor Elon Musk. He had a very strong desire to continue with the money transfer side of things, although the president of X.com at the time, Bill Harris disagreed with his ideas. He left the company and Musk took the decision to terminate all other banking options of X.com and focus the attention of the company solely on Paypal.
Once Musk was replaced as CEO of the company in 2001, it rebranded itself under today's name of Paypal, and this saw it expand throughout the proceeding year before being taken public in 2002. It didn't take it long to be acquired by the online marketplace eBay, where it was offered as the prominent payment method.
As the years went by, Paypal picked up lots of steam, being incorporated into other websites as a potential payment method for customers to use. As of September 2014, eBay decided to spin off Paypal as its own separately traded company and this saw the brand gain even more recognition – especially in the online gambling world. Some companies had not been able to work with the Paypal payment method prior to this, but with the spin off, were able to introduce it into their collection of potential payment methods.
Today, Paypal is still expanding its reach in the online gambling world, with several sportsbooks opting to include it as a payment method for their bettors to use. With the inclusion of such, users of online sportsbooks with this option can make use of a fast and secure transaction, for both depositing and withdrawing to and from their chosen site.
How is Paypal Used?
If you intend to use Paypal for transacting at your chosen online sportsbook, then you will need to sign up for a free Paypal wallet account first. Don't worry though, as this is a fast process to go through. You simply have to go to the website and input some of your details, including name, email address and, of course, create a password.
After doing this, you will be required to link a card or bank account to the Paypal wallet. Visa cards, Mastercard and even prepaid cards are linkable to the Paypal wallet. You'll also be required to verify the card or bank account, which is done by Paypal depositing a small amount of money into your chosen account and you confirming what that amount is. This will then allow you to deposit and withdraw from the wallet.
If you then make your way over to the online sportsbooks cashier page, you should see Paypal as one of the potential payment methods. Selecting this will then request you to sign in to your wallet with the email address and password that was created upon registering for an account. Make sure that you input the amount of money that you would like to transfer to your sports betting account and proceed with the transaction.
The funds will transfer into your account instantly, meaning that you have the ability to access your favourite sports to bet on right away.
Legal Regulations Regarding PayPal on Sports Betting Sites
The services which PayPal provided had no legal restrictions in the beginning. However, they changed their policies after an expensive lawsuit because of a dishonest sports betting site. They banned their services to any sports betting site which wasn't licensed by the authority in the country where it operated.
This meant that USA was generally unable to use PayPal for sports betting. The citizens and residents of Nevada and New Jersey are the only ones who can still use this payment method.
European countries don't have such problems. That's why PayPal remained on most major sports betting sites which catered to British, German, French, Spanish, Italian, Dutch and several other nations.
Canada is still a grey area regarding the laws which would prohibit or allow legal online sports betting. However, certain international betting sites which are legal and licensed by other jurisdictions allow Canadians to place their bets using the PayPal option on their depositing and withdrawing menu.
The 'land of the kangaroos' is in the same position as European countries. Australians are allowed to use PayPal for any sports betting needs.
PayPal administration has also banned their services for offshore betting sites. You shouldn't think that the site is not reliable, although this is usually the case. In any case, having this e-wallet option on your sports betting site is still an advantage, both as a payment method and as an indicator of the site's credibility.
South Africa
Many forms of gambling are considered illegal within South Africa, although sports betting isn't one of them. It is both legal and licensed within the country, both in terms of online and offline activities. Any sports betting operator that holds a licence from one of South Africa's provinces is able to provide its services to residents of the country. A variety of legal online sportsbooks are also available within the country already. That being said, anyone is able to access offshore online sportsbooks, although there is the possibility of being fined for being caught doing so.
New Zealand
Sports betting on the whole is legal in New Zealand, although it is only available through a state-run operator, which provides both sports betting and horse race betting via its TAB brand. Online sports betting exists as just one of two exemptions to the overall ban on online gambling in the country, too. Other than the TAB brand in New Zealand, other operators are not allowed to provide such services to residents. That being said, it is not considered illegal for locals to access foreign online sportsbooks.
Canada
To be able to provide sports betting in Canada, operators are required to hold a licence from their province's regulatory body. Even Saskatchewan, which is notorious for having bans on other forms of gambling in Canada, permits sports betting via the internet. However, the only form of sports bets that can be placed from within Canada are parlay bets, which link together two or more wagers. Because of this, Canadian bettors have resorted to accessing offshore platforms instead, which they are not persecuted for doing.
United Kingdom
Sports betting is legal throughout the United Kingdom, and it's one of the most popular forms of gambling in the country. This counts for both online and offline operations, although sites do need to hold a licence from the Gambling Commission of the UK to do so legally. There are many platforms that offer up their services to the UK market, meaning that bettors are restricted to just one or two options.
Australia
Despite the fact that Australia is quite strict on the prohibition of various gambling options, sports betting is one of the legal entities in the country. Several brick and mortar sports betting establishments exist within Australia; however, things are a little different for online sites. Because of the Interactive Gaming Act of 2001, real-money interactive gambling services are not legal. This means that in-play sports betting is not something that residents can participate in. Betting before a game kicks off though, is very much a legal option.
United States of America
Up until recently, Nevada was the only US state that was providing sports betting to gamblers. The 1992 Professional and Amateur Sports Protection Act (PASPA) meant that sports betting was illegal throughout the country, with the exception of Oregon, Delaware, New Jersey and the aforementioned Nevada. However, this bill was overturned in 2018 by the Supreme Court, meaning that any state has the ability to legalise sports betting. Some foreign-based sportsbooks have been available and welcoming to US residents for some time now, and bettors are not prosecuted for accessing such, although depositing funds has been an issue previously.
Europe
Across Europe, sports betting is a favourite pastime of many people and it remains as one of the more legal gambling options throughout the continent. Some countries have laws that do regulate against this or that keep sports betting as a strictly state-run operation, like Norway for example. However, others allow it quite freely, such as Ireland, Bulgaria, France and Poland, as long as gambling licences are held by operators.
Are There Any Downsides to Using Paypal?
While it's true that there are multiple advantages to funding your sportsbook account with Paypal, including speed and security, one or two disadvantages are also present. First of all, it's not specifically accepted at a huge number of platforms for the time being. Granted, the availability of Paypal as a payment option is still expanding, other e-wallets are available to use at such sites in greater numbers.
One other thing to remember when using Paypal for funding your account, is that when you make a withdrawal through it, the money goes back to your e-wallet. It won't transfer automatically into your bank account. Instead, you need to withdraw from the online sportsbook, which will see the money go into your wallet. Then, you need to withdraw from your Paypal wallet to your bank account. This is quite a fast process though, as Paypal withdrawals from sportsbook are usually done within 24 hours of you requesting such.
To Finish Off With…
Using Paypal to fund your chosen online sportsbook account is always going to be an easy and secure transaction. You don't exchange any personal information with the sportsbook, which is why the option stands out as being particularly safe. Furthermore, you can use it for both depositing and withdrawing, with many online sportsbooks in different countries starting to accept it as a valid payment method.
Frequently Asked

Questions
PayPal has been publicly available for almost two decades now. Nevertheless, it shouldn't come as a surprise that some people are unaware of its basics. After learning more about its historical development and the actual process of transferring money from one account to another, you are surely going to get a clearer idea of its general functioning.
Some of the most frequently posed questions regarding this matter can end up being productive guidelines in the process of learning the basics about PayPal.
What is PayPal and how can I start using it?
How Can I Tell If a Paypal Email is Genuine?
Does everyone need to have their personal account, or I can use one of my family members'?
How Do I Add a Bank Account to My Paypal Account?
Are there special funding options for PayPal accounts?
What about withdrawing options?
Can I Add Money to My Paypal Balance without Withdrawing from a Sportsbook?
Will I be have to pay any fees when using PayPal as my money transfer method?
What are the benefits of using PayPal for sports betting sites?
Why are there no PayPal withdrawal options on my sports betting site?
Which betting options are available to me through the PayPal payment method?
Are there any restrictions on bonuses and offers for bettors who use PayPal?
How can Daily Fantasy Sports sites use PayPal for online betting in the US?
Can a Paypal Payment be Cancelled?