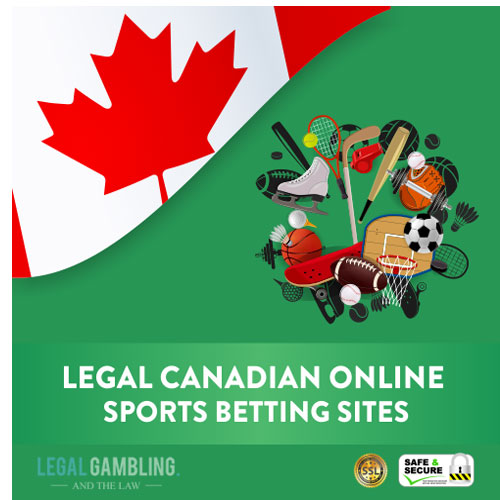 Sports betting is of course a huge business in all countries of the world, and if you are a Canadian citizens or resident and you have an interest in betting on one or more different types of sporting events or sporting fixtures, then you may be interested in learning more about the online sports betting environment.
Online gambling such as poker, casino, and sports betting is often referred to as a legal gray area especially while file sharing and offshore gambling laws in Canada are still working to catch up with the convolutions of the modern connected world.
It is not illegal for you to place sports bets and wagers online in Canada, however the laws surrounding sports betting sites clearly state that any gambling site based and location in Canada must hold a Government issued gambling license.
Legal Canadian Online Sports Betting Sites
The list below contains the best online sports betting sites available to Canadian residents.
Take a look at the list, explore, and find a site that best meets your needs. If you're having trouble deciding on a site, keep reading to learn how we created the list.
Popular Pages:
Is Sports Betting Legal in Canada?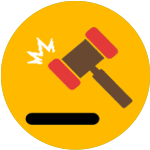 As with many other gambling activities, sports bettings falls into the so-called gray area in terms of Canadian laws, primarily because many Canadian laws are outdated.
To place sports bets online in Canada, the operator must have a government-issued gambling license. However, attaining this license is a tedious and rigorous process, and it differs depending on the province you're in.
Luckily, online offshore sports betting is not considered illegal in Canada because they are not mentioned in any of the pre-existing laws. This is the reason why many avid bettors turn to trusted offshore sites.
Gambling and betting fall under the provincial jurisdictions in Canada, while the uncertainties regarding online gambling legality, stems from the Internet not paying attention to provincial restrictions. Several offshore betting sites select to be based in Isle of Man, Cyprus, and Gibraltar where governments welcome tax revenue and online gambling laws are wide open.
Since the arrival of Internet gambling sites, Canadian authorities have mostly ignored the multi-billion-dollar spectacle, permitting online sports betting sites to exist in a kind of unclear area where both bettors and bookmakers are basically free to function.
No prosecutions have resulted in guilty pleas or conflictions according to legal expert Michael Lipton from Toronto's Dickinson Wright, so offshore sports books continue to thrive in Canada's so called gray zone.
As there is a very good chance that any sports betting website you come across online is going to not be based in Canada, then you need to ensure any site you do sign up to and join does at least hold a valid gambling license in a recognized jurisdiction, for by doing so you will be afforded the full protection offered to customers of such sites by the licensing commission or licensing authority.
British Columbia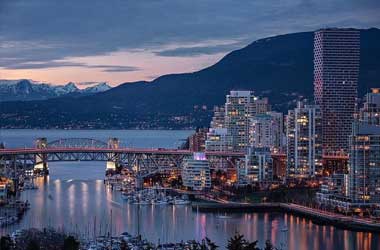 In 2004, B.C. started offering online lottery tickets and in 2009 added online poker and sportsbetting while bingo was added a year later. Quebec and Manitoba offered similar online gambling options and was followed by Alberta and Ontario. The Atlantic Lottery Corp oversees online lottery ticket sales and bingo on the East Coast although it does not include casino offering such as slots, poker, and blackjack.
The fact remains that Internet betting sites are keen to tap into one of the most lucrative gambling markets in the world. Canadians make up a significant part of the online bookmakers player base and are estimated at 8 percent.
Canadian player wagering at offshore sportsbooks located in Europe reaches an estimated $4 billion according to Canadian Gaming Association's Vice president Paul Burns, who also shared that in contrast about $500 is spent on provincial sports lottery games such as the Ontario's Pro-Line.
Sports betting are a huge industry in all countries, and Canadian citizens take an interest in different types of sporting events. With Ontario opening an online betting site Canadians became more eager to learn about legal gambling options.
The progression made by both Canada and its southern neighbouring US currently have the strictest set of both state and federal laws regarding the gaming industry. Sports fans yearn for legitimate betting options that have been nothing short of limited.
The Laws for Online Sports Betting in Canada
Gaming law expert, Chad Finkelstein feels that the criminal laws written decades ago were drafted without the existence of anything remotely resembling Internet gaming, these outdated laws are difficult to apply to the current online gambling industry.
Both Lipton and Finkelstein agree that the trickier part of the legal equation is that offshore operators welcome bets from players residing in Canada.
The legality of gambling was plainspoken before the Internet, and far less complicated with every province determining its own rules regarding the following:
The exception to the provincial rule is that the Canadian Pari-mutuel Agency, a federal unit of the agriculture department regulates horse racing and over time most provinces apart from Saskatchewan moved towards online gaming.
Canadian Criminal Code
According to the Canadian criminal code, gambling activities are illegal. The criminal law 1892/1910 enacted in 1892 has undergone several changes to tolerate gambling, and the 1910 alteration legalized pari-mutuel wagering, a form of gambling in which winnings are rewarded from a pool once authority-cuts are removed.
More betting related changes were made to the criminal law in 1970 and Canada's first casino opened in 1989 in Winnipeg. The criminal code stipulates that single bets on a sports event or athletic contests are against the law, authorizing sports betting operators to only permit punters to bet on the outcome of multiple matches, termed parlay. Subsequently, thousands of Canadian gamblers wager at online bookmakers not licensed in the country.
Bob Runciman and his colleagues strived to amend the criminal code allowing sports punters to bet on single sports events legally. This was vehemently opposed by those dealing with problem gamblers, Runciman feels voting against this bill ignored the reality of current sports betting and in truth that has been played out in the past with the arrest of twenty-one people charged with bookmaking in a multi-million- dollar online-based sports betting operation.
Voting against the bill won't put a stop to single-event sports wagering, it ensures its existence remains in the shadows while money flows to offshore betting sites. Doctor Kelly's organization did studies in 2001 and again in 2005 that found problem gambling is more likely to occur in an illegal environment. Kelly reported that his aim is not to minimize gambling problems, only to ensure that facts are kept in perspective since the opponents claim to social consequences are not supported via facts.
Provincial Governmental Law
In Canada, provincial governments participate in sports betting via lottery retailers. Sports Action BC or Pro-line in Ontario are popular but offer poor odds in payouts, while online sportsbooks offer much higher payouts as well as many betting options, plus players can wager from the comfort of home and deposits takes place via personal accounts all part of the infinite advantages of online sport betting sites.
Measuring the benefits makes it clear why Canadians prefer using offshore sportsbetting sites instead of Pro-line, the main reason being that new members enjoy a sign-up bonus. Bonus offers are subject to wagering requirements, generally easy to reach and frequent play is rewarded via loyalty perks.
Another distinction between online sportsbetting sites and Pro-line is the convenience of depositing and withdrawing via methods such as Entropay, Ecopayz, Paysafecard, and Instadebit. Pro-line is suitable for placing smaller bets as it comes up short concerning payout.
The more exotic wagering takes place at offshore sportsbetting sites paying 20 to 30% more on average, and decent online sites offer superior odds comared to Pro-line's 1.70. According to surveys, 8% of adults in Canada gambled in the past year via the Internet and more than 3% place wagers on a monthly basis, with 16.7% of those being on sports.
How We Select the Best Canadian Betting Sites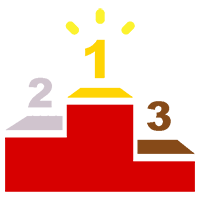 The process wasn't easy, mainly because we had many factors to consider, and we wanted to deliver only the best of the best to our Canadian readers.
Nonetheless, we managed to come out on top after long sleepless nights of researching, visiting, and betting on hundreds of sports betting sites.
We will guide you through our process in detail so that you get familiar with all the factors we consider when selecting the best betting sites.
Why You Can Count on Legal Gambling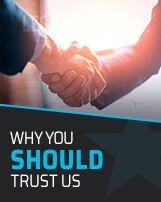 We have a respectable reputation in the industry because we are an expert team of law and gambling professionals who are also avid sports betting fans.
You can count on our reviews and guides because our priority is to deliver accurate information and stats to our readers.
Each sports betting site that we put on our list we tested out ourselves. We wouldn't want to recommend a website that we wouldn't bet on.
For this reason, you can rest assured that you have entered a safe gambling environment where you can place bets without fear of being scammed.
How We Make Sure That Betting Sites Are Legal and Safe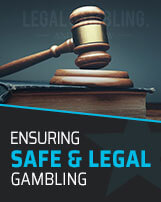 There are a few factors we always consider when checking out a site. The first one is always whether or not a betting site has a valid regulatory license. What do we mean by that?
Online betting sites that have been licensed and regulated by a well-established gambling jurisdiction hold a high place on our list because they represent a secure gambling environment.
In the same manner, we know how important it is to have your details protected and guarded. We always look for sites that use the latest technology when it comes to security. Therefore, websites with SSL encryptions and state-of-the-art firewalls always make it on our list.
On top of that, we also like to take other players' and users' opinions into consideration because firsthand experience is one of the safest ways of getting to know a betting site.
All the sites that made it to our list have a stellar reputation in the industry.
What We Pay Attention to When Reviewing Canada Betting Sites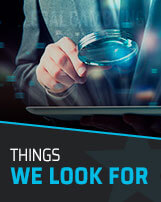 Apart from safety and legality, there are a few other factors to pay attention to. We want our readers to enjoy the full experience when joining an online sports betting site from our list.
For instance, we consider a sports betting platform to be key to the ultimate experience. A modern, up-to-date platform not prone to lags increases the possibility of the player coming back. Also, we take note of the available and more:
Bonuses
Promotions
Special offers
Furthermore, we know how important it is to have a wide selection of sports to bet on. We didn't focus on finding only the sites that offer more standard sports such as football or basketball, but we dug deeper to find less commercial sports as well.
Ultimately, we tested customer support on all sites and concluded that they all provided prompt and helpful solutions to our queries. So, if you experience any issues while betting online, you can always count on customer service to save the day.
Blacklisted Canadian Sports Betting Sites
GameBookers
No welcome bonus promotions
Unresponsive support/no live chat option
Loose gambling regulations
Titan Bet
Slow and lag-prone platform
Slow or no payouts
Canadian players cannot claim bonuses
SportingBet
Reports of withholding bonuses
Unjust blocking of players' accounts
Unsafe playing environment
The Sports Betting Industry in Canada
As we mentioned previously, it's challenging to pinpoint where the sports betting industry falls in Canada. Each province decides on gambling laws and regulations individually, but you're safe with offshore sports betting sites.
Even though sports betting is prevalent in Canada, its residents lack options when placing bets. Most land-based institutions do not accept sports bets, and there are only a few regulated Canadian online sports betting sites. By gambling on offshore sites, Canadians generate roughly C$4 billion annually.
In-Play Betting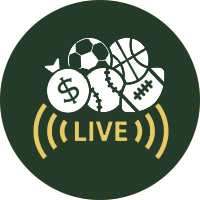 After being introduced a couple of years ago, in-play betting has taken the betting world by storm. Many bettors enjoy the excitement that comes with placing bets while the match is still in progress.
Since this is a highly sought-after betting option, we made sure to include it when selecting the top sports betting sites. If you're interested in in-play betting, check if the site provides this option before signing up.
Mobile Betting in Canada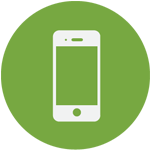 Bettors that prefer placing wagers on the go can do so by joining any of the above-listed betting sites.
Like many other nations, Canadians keep up with the trends, meaning that mobile betting often takes precedence over desktop betting – with over 29.8 million mobile internet users in Canada this is only likely to increase over time.
Rest assured that all sites use the newest HTML5 technology that allows for smooth in-browser play on mobile devices. Hence, both Android and iOS users are guaranteed an interrupted betting experience.
Popular Payment Methods for Canadian Players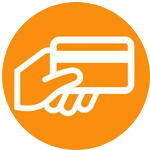 Aside from the well-established payment methods such as credit cards, e-wallets, and bank transfers, there are many more payment options for Canadian players.
With the ever-growing technology of blockchain and everything that has to do with it, Canadian players can opt for using cryptocurrencies for deposits and withdrawals. Many sports betting sites offer the option of betting by using:
If you're interested in Canadian payment methods exclusively, you can opt for:
iDebit
Interac
Check
Instadebit
Citadel
These options are offered on plenty of betting sites. Other options include prepaid cards, such as:
Neosurf
AstroPay
Flexepin
These prepaid card options are also available to many Canadian players.
Future of Sports Betting in Canada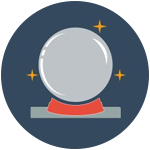 When talking about the laws, the future of sports betting in Canada doesn't look too bright.
Attempts to make single bets legal were made in 2016 but with no success. However, there are many efforts to bring Canada forth when it comes to modern betting practices. As a result, betting on e-sports became legal in 2017.
Hopefully, the future carries a different picture when it comes to legalizing single bets, changing the maximum betting limit, and so on. We will have to wait and see what the future holds.
Responsible Gambling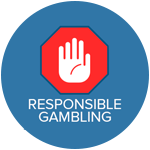 Although sports betting can be fun and rewarding, remember that many people can easily get addicted to sports betting. If you know someone that needs help or you feel like you're slipping, seek professional guidance.
Take a look at a few sites that offer therapy and treatment:
CAMH Problem Gambling page — The Centre for Addiction and Mental Health offers professional help to gamblers with serious problems.
Gamble Aware — Gamble Aware offers treatment for dealing with gambling addiction and helps prevent addiction altogether.
Canada Safety Council — CSC has a 24-hour line available in multiple provinces in Canada. Give them a call if you feel like your gambling issues are getting out of hand.
Final Thoughts
If you're interested in sports betting, there are many top-notch betting sites available to Canadian bettors. Hopefully, picking a betting site from our list will be easy after going through our process of making the list.
Remember to gamble responsibly. Happy playing!
Frequently Asked

Questions
We shall now move on to answering some of the many questions that we are aware many Canada based sports bettors may have in regards to placing bets and wagers online.
Below are the most often asked online sports related questions along with their respective answers, be aware further down this guide you will find a listing of both the good and bad licensing authorities and gambling commissions who issue their own respective gambling licenses to online sports betting sites.
How quickly are my online bets and wagers settled?
What happens if I have a complaint?
Can I bet live and In-Play online?
Will winning payout reductions apply online?
Do I have to pay any tax on my winnings?
Can I place any type of bets online?
Are the betting odds higher online?
How do I claim free bets online?
How old do I have to be to bet online?
What stakes do I have to bet online?