15 Most Popular Legal Paysafecard Sportsbooks To Bet On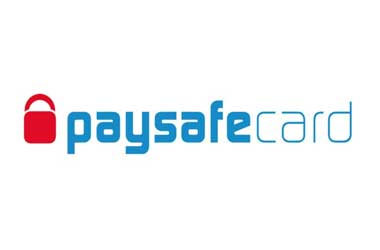 The sports betting industry provides gamblers with an exciting range of events to place wagers on. From american football and ice hockey through to baseball and volleyball.
Yet, you do need to have funds in your sports betting account before you're able to place any of these wagers. So, what is one of the best ways to engage in sports betting? Which payment method provides a good choice to utilise in order to add funds to your account?
Well, we're going to have a look at the Paysafecard option. There are multiple reasons why the Paysafecard operates as a beneficial depositing method. Plus, we'll be able to highlight some of the best online sportsbooks that you're able to use the Paysafecard at.
So, join us to take a look at this payment method in a more in-depth way.
How to Use the Paysafecard Payment Method at Online Sportsbooks
One of the great perks of using Paysafecards, is that you don't need to create any sort of online account to deposit with it. Instead, it operates as a prepaid card that you purchase from an outlet. Fortunately, you can buy these from a wide range of locations in multiple countries. These include outlets in Sweden, Finland and Turkey within Europe, Argentina and Canada in the Americas, and Australia and New Zealand in Oceania.
Paysafecards can be bought in various different denominations, from the lower amounts of £10, £25 and £50 and upwards to £100, £125 and a maximum of £175. Users do have the option of buying multiple cards to build up a larger total amount. It's important to remember though, that most online sportsbooks will have a limit on how much can be deposited via Paysafecard. So, it's always good to check the terms and conditions surrounding Paysafecard deposits at your chosen sports betting site.
Once you have bought the Paysafecard(s), you need to navigate across to your casino's cashier page and select the Paysafecard payment method as your preferred option. Enter the amount that you would like to deposit and then you'll be asked for the 16-digit PIN that is displayed on your Paysafecard. Confirm all of the details there and then proceed with the transaction. Keep in mind that you don't need to deposit all of the funds that exist on the card at once. You can deposit part of them instead.
The great thing is though, that Paysafecard deposits will complete instantly. Therefore, you don't need to wait around for the payment to process or clear. You simply deposit and then start placing your sports bets.
Country Rules
While the Paysafecard is available in multiple different countries, it's not always going to be the case that sports betting is legal within your country. That's why you'll need to know about the gambling and sports betting laws when it comes to your own location. Let's take a look at some of the country laws and legislation around the world.
Canada
Sports betting in Canada is a legal activity, although online platforms do need to possess a licence in order to legally offer their options to residents of the country. Even the often-stricter province of Saskatchewan provides legal sports betting to its residents. As it happens though, the only form of betting that is available at sportsbooks in Canada are parlay bets. There was a bill proposed several years ago to allow single-event betting in the country, but this bill has not passed. Canadian bettors can also access offshore sportsbooks as they wish.
United States of America
Sports betting in the United States of America wasn't legal for many years, thanks to the Professional and Amateur Sports Protection Act (PASPA) of 1992. This outlawed the activity in all states that did not already have legal sports betting. Then, Nevada was the only state that offered legal sports betting, meaning that it effectively had the monopoly on the entire industry. Yet, that law was overturned earlier on in 2018, meaning that all states are now free to offer legal sports betting once more. The online sports betting market is just starting to open up in the United States because of this.
Australia
Across the entirety of Australia, gambling is usually illegal when it comes to real-money situations. However, things are slightly different when it comes to sports betting online. While the laws within the country do state that real-money sports betting is banned too, this is not quite what it seems. Gamblers do have the option of placing bets on events before they begin, but in-play betting cannot be offered at Australian online sportsbooks. This is because betting before a game begins is not considered an interactive bet. Offshore platforms are also offered to residents of Australia, although these are still considered to be illegal.
United Kingdom
The liberal gambling market of the UK very much extends across to the sports betting sector. In fact, it's one of the largest industries within the sector in the country. Sportsbooks, both online and offline, are legal there. As long as they hold a relevant gambling licence, then they can offer their services to residents of the country. As with some other countries, UK players can also access foreign-based platforms without suffering any kind of penalty.
South Africa
Sports betting in South Africa remains as perhaps the only legal gambling activity in both the online and offline worlds. Licences are handed out from regulatory bodies of the different provinces, with various online platforms being available from within the country. Some of them even have quite the speciality services when it comes to horse racing events. While it's true that anyone caught gambling on unlicensed foreign-based sites could be prosecuted, authorities tend to seek out illegal operators, rather than specific individuals.
New Zealand
New Zealand considers sports betting to be an illegal activity, meaning that you won't find operators being granted licences to provide such. That being said, there is a state-run sportsbook that allows players to successfully and legally indulge in sports betting, with options including football, surfing and cricket. While it's illegal for other sites to setup sports betting in New Zealand, offshore platforms can be accessed by gamblers without the risk of being penalised.
Europe
Sports betting has quite the following across the European continent, with many countries offering up a range of options for residents to enjoy in this area. Some of the markets are quite liberal, including locations like Ireland and Spain, while others such as Norway have a complete ban on it other than a state-run option. Whatever the case, if you compare sports betting to casino or poker across Europe, it remains as one of the more-liberalised gambling markets.
Advantages and Disadvantages of Paysafecard Transactions
When you use a Paysafecard to fund your online sportsbook account, there are several benefits of doing so. First of all, you won't have to wait for the transaction to process through. Deposits with this method are instant, so as soon as the depositing process has been completed, your funds will show in your account. This gives you the opportunity to start placing your sports bets straight away.
In addition to this, Paysafecards are so popular with gamblers because they are a lot more secure than many other payment methods. If you're depositing through a debit card payment, you need to enter the card details into the sportsbook. If you're depositing through an e-wallet, you need to fund that e-wallet first (potentially through a credit card), which still requires your private details to be inserted online. With a Paysafecard, you buy a prepaid card from a store, enter the 16-digit PIN and the funds transfer. Your private banking details remain private.
Furthermore, the majority of the time, your transactions with this payment method will be free of charge. The only time Paysafecard applies fees is if your deposit is going through currency conversion or if you leave the prepaid card inactive for over 12 months. Otherwise, you can deposit to your heart's content with this method and not suffer any additional fees.
Unfortunately, in most cases, the Paysafecard option is a one-way payment method. So, you can deposit with it, but you can't withdraw back to such. While some sites do allow you to withdraw via Paysafecard, this is sent to an online Paysafecard wallet, rather than a prepaid card. This option isn't so readily usable at most sportsbooks though.
The only other thing to be aware of with this payment method, is that limits often exist at online sports betting sites. These limits are usually lower than most other payment methods, too. So, you can deposit with it, but you may not be able to deposit anything higher than £250, for example. This is great for novice's who don't want to go head first with large deposits, but for high-rollers, Paysafecard may not cater to the amount they want to transfer.