Sports Betting Sites – Best Legal Sports Betting Sites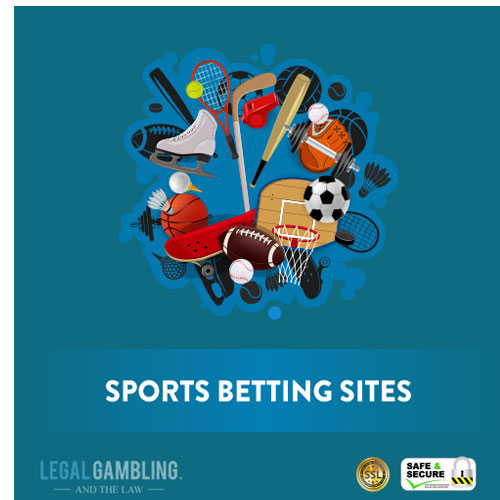 Just like any other form of gambling, sports betting has also entered the World Wide Web and made it a booming business. This has enabled sports bettors to try their chances at an even wider selection of sports. With over five hundred online bookies in operation today and a hundred billion dollars bet annually on sports online every year, online sportsbooks are without a doubt, a growth industry.
A truly staggering variety of bets can be wagered on an almost endless variety of competitions. From the traditional big-name sports, like the NFL and the NBA, to smaller competitions like darts or bowling, on to more esoteric matches like e-sports where professional players compete in popular video games, you can basically bet on anything, anytime and for any amount.
When you consider the variety of bets available, as well as the convenience of betting online, it is no surprise that more people are choosing to put money on online sportsbooks than ever before.
If you are thinking about putting some money online, there are a lot of things you should be thinking about, and the goal of this work is to provide a general overview with regards to online sportsbooks and provide information on this realm to the reader.
Recommended Online Sports Betting Sites:
The Legality of Sports Bettting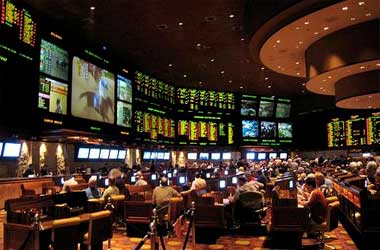 Online sports betting had been illegal for quite some time with various countries all over the world have regulated this matter in their own way, with some imposing strict laws to ban sports betting completely.Others tend to ignore the lack of legal restrictions regarding online sports betting as an implicit approval.
In any case, sports betting has been present on all continents as a type of entertainment ever since people have managed to find a way around the legislatures.
In relation to the current legal situation of online sports betting, given that most of these sportsbooks are located in foreign countries like the Isle of Man or Costa Rica, it is really a grey area. Nonetheless, in an attempt to legalize and regulate this matter properly, the gambling commissions of respective jurisdictions aim to control online sports betting sites and the services they provide.
It is very common for sports betting to be under monopolistic control in a given jurisdiction, or highly taxed and regulated, but it is difficult for a regional government to claim jurisdiction over the internet or what is happening in a foreign country.
To the best of our knowledge there are no laws and regulations prohibiting individuals from betting sports online, what laws do exist may prohibit businesses from running a sports betting site within a country or may stop financial institutions from acting as payment processors, but the act of sports betting itself from a consumer standpoint is legal. As much as regional governments may wish to assert monopoly privilege in this area and take advantage of being able to payout lesser amounts, that simply isn't feasible in the modern world. And it is only natural that when given the option of better odds, lower juice, and tempting promotional offers that bettors will flock to the superior choice. As far as the issue of taxes is concerned, this will vary from country to country, so it is best to consult a professional.
Best Legal Sportsbooks and Sports Betting Sites
When we rate online sports betting sites, we consider safety to be the most important factor in each of our reviews. Why wager your hard-earned money when there's a chance that you won't be able to withdraw your winnings?
For an online sports betting site to receive a recommendation from us, the site will firstly need to provide a solid history of delivering timely payouts to its customers. However, some of the longest running online sports betting establishments usually, at one time or another, had a handful of problems releasing funds to players. We then do the necessary research to find out how it was resolved, and if it was a reoccurring problem.
Once an online sportsbook passes our strict safety requirements, we look at a range of other factors, including customer service, bet selection, odds, and promotions. We strongly believe the following online sports betting sites achieved the best ratings in each of our categories (shown above)
It's rather difficult to know a site's track record if you haven't been a part of the online sports betting industry for quite some time. That's where we come in, as we keep up-to-date with the latest trends and developments, and boasts with years of industry experience.
To succeed at operating any type of online sports betting business is rather simple: be helpful, reasonable, and reliable. In other words: do your absolute best at assisting customers when a problem arises, deliver payments on-time to every customer, and provide bettors reasonable opportunities at winning. Everything else will be an added bonus.
Although it sounds extremely simplistic, only a handful of sports betting sites manage to fulfil these requirements. This is especially true when it comes to U.S-friendly online sports betting sites, where only a limited few meet the requirements mentioned above. There are several sportsbooks outside the United States for bettors to choose from. Most of them are stock-listed and operate in a specific way under the eye of the shareholders and general public. Should any significant problem arise, it will undoubtedly affect the stock market.
Non-US sports betting sites are also licensed and regulated by reputable gaming jurisdictions, ensuring fairness, reliability, and trustworthiness to every single customer. They also provide more superior promotions and a wider range of betting markets in every sport.
Sportsbooks by Category
Although we dedicated this page to provide you with the best legal sportsbooks in the world, there are several sports betting sites that specialise in specific markets. For instance, if you are searching for the best mobile betting sites, offering the choice of betting on the move without having to place a bet on your PC, we got you covered.
Betting by

Category
Online sports betting is all about having a wide variety of choices and feeling secure while placing a bet. Therefore, we organised the best legal sportsbooks in several categories to assist you in finding exactly what you are looking for. If you enjoy faster payouts, your online sports betting experience will be much better if you simply look in the right place.
Best Sportsbooks by Sport
Although online sports betting provides an extra element of fun and excitement, the primary reason why customers place a bet on any sport is to make money essentially. Most sports betting sites offer an arsenal of sports in their portfolio. However, certain online sportsbooks provide a wider range of bets on certain sports.
Betting by

Sport
It's for this very reason that we included a section on this page where you can find an online sports betting site that specialises in a specific sport. For instance, if you're a huge fan of basketball, you will find a wider variety of betting markets for basketball when compared to other leading sports betting sites. This will allow you to make a range of additional bets that other sportsbooks simply don't offer.
What Makes a Sports Betting Site Good?
Online sports betting offers a lot of advantages to punters. First of all, because of the massive number of sportsbooks on the internet, you can shop around for the best odds and the best lines. Websites that take sports bets also compete for customers by offering deposit bonuses and other promotions designed to attract new business, so you can also shop around for the best promotional deals. In some jurisdictions sports betting is illegal or highly controlled, for example in Ontario Canada the government has a monopoly on sports betting and only allows parlays. They also restrict what games can be bet on, for example, you can't bet on the NBA.
The bets also have very high juice, and you would sometimes receive up to 50% less for a series of parlays than what you would get if you had placed the same bet through a sportsbook. Because online gambling exists in sort of a grey area, and because the sportsbooks are located in another country, it is difficult if not impossible for government regulators who wish to retain monopoly control over the industry to prevent this free competition. The result is that bettors can take advantage of significantly higher payouts as well as a wider variety of games and types of wagers. In any industry when consumers have more choice, and business interests are exposed to more competition, the results are beneficial. Because online sportsbooks have to compete against hundreds of different operators, they are forced to provide good odds and generous promotions to attract and retain customers. Betting online is a buyer's market.
Once we are satisfied that a sports betting site is both trustworthy and safe, we will look at the following aspects to determine if the sports betting site is good:
The number of betting markets covered
The number of propositions available
The quality of the betting lines for every market
The betting limits that are currently in place
The promotions and bonuses on offer
If the site offers a great user-interface that is easy to navigate
If the sportsbook offers live betting or in-play betting
Betting Markets
In terms of betting markets that are offered by sports betting websites, the lists are truly extensive. All major sports are covered, of course, including football (soccer), tennis, American football, basketball and boxing but you can also bet on more esoteric contests, such as biathlons, curling, freestyle skiing, golf, cycling, rugby, snooker and lots more.
Not only are there a ton of different sports you can bet on, but you can also bet on all sorts of different leagues as well. For example, for basketball, you can bet on the NBA and the NCAA (college ball), but you can also place bets on strictly regional competitions, like the Liga Nacional in Argentina or French championship games.
It comes as no surprise that US-friendly online sports betting sites will provide the most popular sports in America, but to what extent? For instance, most online sportsbooks will only offer odds on the biggest football games in the NFL, leaving the less popular games from the Canadian football league unnoticed.
You will also need to look for sports betting sites that offer the most betting markets for a specific sport you wish to wager on.
The degree of variety and options available to bettors is incredible, and the ability to bet on more local games which people are often more passionate about is a great development. Some sportsbooks might only offer a limit range of betting markets, including moneyline betting and point spread, while others will include parlay betting and future betting as well.
A lot of online sportsbooks also have access to horse racing, which can be a pretty exciting thing to bet on. Another neat addition to sports betting markets is the ability to wager on e-sports. Games such as CS:Go, Dota 2, Heroes of the Storm, League of Legends, Overwatch, and StarCraft 2 have fanatical fans and vibrant professional scenes. While the big tournaments for e-sports pale in comparison to events like the World Series or the Super Bowl, they still attract large crowds and fans that are quite serious about the competitions.
The advent of e-sports betting demonstrates that there are opportunities for everyone to make a competition they care about more interesting by placing a small wager on the game. Truly, no matter who you are, or what your interests are, you can find a bet on an online sportsbook that appeals to you. A lot of the more niche matches that you can bet on have lower betting limits when contrasted with the major sports because it is a lot easier for an expert to be able to handicap these competitions more accurately. With something like the NFL, the market is extremely efficient.
There is a lot of knowledge and a lot of smart money which is already setting the line. It is difficult to out-think the market when you have so many people who are trying to do this, and there is just so much information to process. But for a niche market like e-sports or some regional competition then it is easier for someone to know more than the market as a whole or even influence the game directly, so the sportsbooks have to lower their maximum bets and protect themselves.
Propositions
Proposition betting, or prop betting, plays a big role in several popular sports around the world, but not every online sportsbook will offer a wide range of proposition bets. If you are someone that enjoys making bets on different aspects of the game, and not just the outcome of the match, you will need to find an online sports betting sites that offer a wide variety of proposition bets on both individual players and teams.
Betting Lines
Sports betting sites might offer every type of betting market available on the planet, but if the betting lines don't offer competitive odds, it won't matter. Therefore, we also take an in-depth look at the betting lines and odds and compare them to a wide range of other leading sportsbooks to determine if the betting lines are indeed worth your time and effort.
Betting Limits
Another advantage to online sportsbooks is the wide range of bets accepted. The largest books take bets in the tens of thousands, which should be enough to satisfy even the highest of rollers. Of course, if you are not a big spender, then you can place much smaller wagers as well. What it comes down to are convenience and choice. Online sportsbooks let you bet as much or as little as you want, within reason.
Once we can determine that the sportsbook provides a great set of betting markets, coupled with competitive betting lines, we take a look at the betting limits on offer. Most bettors usually place a bet anywhere from $100 up to a maximum of $1,000. However, certain individuals would like to bet more, ranging from $5,000 up to $25,000, and in some cases, even higher. But this provides a new challenge, as most online sports betting sites will peak around $2,500 per bet. Therefore, we also identify which sportsbooks offer a higher betting limit, aimed towards high rollers.
While it is nice option to offer choice to consumers, you have to be careful to protect yourself and never bet any money you can't afford to lose. Betting should be looked at as a form of entertainment, not a way to make money because with the vig you are at an inherent disadvantage unless you have special knowledge that puts you ahead of other bettors. The fact that you can determine your own limits and bet virtually as little or as much as you want makes online sports betting accessible to everyone.
Promotions and Bonuses
The best way for any online sportsbook to get your immediate attention is by offering an extremely generous welcome bonus, along with a sensational range of ongoing promotions, to ensure you remain on the site and log in frequently. This is an outstanding way to reward you for your loyalty to the site and gives you more money to place a wider range of bets.
However, most bettors will only see the big, bold letters and completely ignore the fine print attached to each of these incredible offers. It's for this very reason that we also take an in-depth look at the playthrough requirements for each promotional offer, and rank each sportsbook accordingly. Although one sportsbook might offer a higher welcome bonus, when compared to others, it doesn't necessarily mean that it's better. Some playthrough requirements are simply ridiculous, and we carefully evaluate each offer to determine if it's truly achievable.
When it comes to promotional offers and bonuses, it is hard to find better than what is offered by online sportsbooks. Match deposits abound where you make a deposit and then get say 50% or 100% extra money to play with immediately. All you have to do is roll the amount over several times, and you are free to cash out and keep playing. So for example, if you deposit $400 with a 50% match you would be playing with $600 immediately. Then after maybe $3000 in total action, you would be free to cash out. Getting a deposit bonus is a great way to boost your bankroll and try to hit a big score using the sportsbook's money against them.
The nice thing is, because there are hundreds of different sportsbooks, after you clear one deposit bonus you can just move on to the next site. When selecting deposit bonuses, you are going to want to look for the lowest rollover requirements, and select a book that has a solid reputation. Aside from deposit bonuses, you can also find different promotional offers, like bets that pay extra under certain conditions (which is basically a freeroll for the bettor), or free bets where if you lose you get credit for additional bets. Keeping an eye out for promotional offers is a smart thing to do because sportsbooks are always trying to find new ways to attract more customers and these promotional offers can be quite profitable.
Given that there is so much competition between sportsbooks, you can find a lot of opportunities with various promotional offers, and the marketing teams from these sites are always thinking up new offers. You can also find loyalty programs at some sports books that reward loyal customers, even offering cash back on deposits or customised bonus deals.
User-Interface
A sports betting site might meet every single criteria we listed above with flying colours, but if the site itself is cluttered with too much information, or finding something specific on the site creates unnecessary hassles, bettors will quickly divert their attention to a more friendly and simplistic site. Therefore, we also ensure that navigating through the site is simple and user-friendly, especially for newcomers who are trying to find their feet in the online betting industry.
Live Betting/In-Play Betting
Sportsbooks that offer in-play betting will see a significant increase in traffic, as bettors can place additional wagers while the match is underway. They can also view the game directly from the sports betting site which makes betting very convenient, adding an additional layer of excitement without having to leave the site to keep track of the game. Recently, sports betting sites have also made it possible for in-play betting on mobile devices. Therefore, we consider all of these additional add-ons in our reviews to ensure you find a legal sports betting site that meets your demands.
Mobile Access
Online sportsbooks are becoming increasingly mobile-friendly, through the use of dedicated mobile apps and mobile-optimised sports betting websites. Sites like Pinnacle, 888Sport, Bwin, and Sportsbet (to list just a few) all have their own dedicated mobile apps. And the books that don't have dedicated mobile apps all have websites which are optimised for use with your mobile device. It has never been easier to bet on sports from your mobile phone. This is a great option if you are out and about watching the game with your friends and want to get in on a little live play action to spice things up. In this day and age, cellular technology is an integral component of modern life. A significant percentage of all online gambling is taking place on smartphones, and sports betting is no exception here. Mobile sports betting is taking the convenience of online sports betting one step further, as you can place bets anywhere and anytime.
While mobile apps usually are streamlined and don't have quite the same functionality as accessing the website through your computer, there is still a decent variety of bets you can make, and all of the most popular sports will be available. You can also deposit and withdrawal directly through these apps, which is helpful if you want to make a bet on the go but don't have any cash in your account.
How Online Sportsbooks Make Money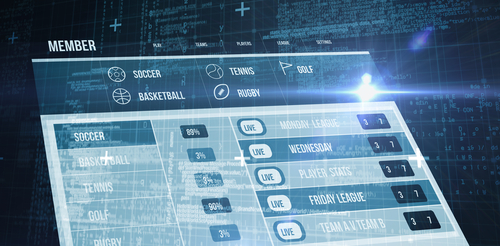 Online sports betting sites need to make a profit just like any other business, consisting of numerous departments with loads of personnel, including marketing, betting analysts, customer support, and more. On top of paying salaries to everyone, they also need to ensure they make money for their shareholders. But, how exactly do they do it?
The best way to explain this is by using the coin-flip concept. Let's say you decide to bet $100 on the coin landing on Heads. If you were able to get fair odds, you will receive $100 in winnings if the coin lands on Heads. However, online sports betting sites will require a bet of $110 when you want to bet on Heads and will pay you $100 if you are correct. This means the sportsbook will make a profit in the long run.
The same logic can apply to online sports betting. For online sports betting sites, they need to ensure that bettors make wagers on both teams in a match, and the best way to achieve this is by presenting odds that are attractive for both teams. For instance, point spread betting. They will subtract points from the favourites, and add additional points to the underdogs, allowing bettors to place wagers on both teams. For sports betting sites to make a profit, they will usually require a bettor to make a wager of $110 to win $100. Therefore, if you win, you will receive $100, and if you lose, the sportsbook will get $110. Either way, they make money from your bet, win, or lose.
Sportsbooks will determine the 50/50 proposition and add an additional safety margin, as well as a profit margin over and above it. This is also known as juice or vig. Should the sportsbook be anywhere near the correct outcome, they will essentially make money.
Licensing Authorities for Legal Online Sports Betting
As we have proclaimed online sports betting to be part of the general gambling practice, it comes as no surprise that it should be regulated by the main gambling licensing authorities.
A unique situation arises in the USA, as online sports betting is strictly regulated and limited to several states. Namely, since the PASPA of '92, only the states which already had introduced sports betting were allowed to continue practising it.
Considering Nevada was the only one which had implemented sports betting in its true sense, everyone else was left behind. As it reached the online community, sports betting sites in the USA suffered an even harder blow.
Nonetheless, bettors have found an alternative – offshore betting sites. These sites provide citizen of the United States with online sports betting services, even though they are not regularly licensed by the appropriate authorities, such as the Nevada Gaming Commission.
Contrary to this, the online sports betting scene in UK is flourishing. For one, this is due to the fact that the government has strictly defined each law that is in relation to this it. Furthermore, the renowned UK Gambling Commission is in charge of this aspect of online gambling. This authority is known among sports betting sites for its rigorous measures and expectations which need to be met in order to receive their license. However, due to their proper approach, there is little trouble and a wide selection of legitimate sites in the UK for online sports betting enthusiasts.
The UK Gambling Commission may seem to have set the bar pretty high, but there are several off-shore located authorities which manage to keep up. The Alderney Gambling Control Commission complements the work of the UK Commission, while the Gibraltar Gambling Commissioner and the Isle of Man Casino Control Commission are two additional license providers. In this regard, USA citizens should be safe to practice their hobby.
Moving on to Australia and Canada, one can say they pose the same contrast as the previous two. Namely, Australia's online sports betting market is completely legitimized and regulated, whereas Canada is simply a grey area on this issue, as there are no specific legal action on their part. Offshore betting sites find Canada to be yet another piece of fertile soil. The main concern is how to make sure Canadian bettors don't get robbed.
Things to Know Before You Make A Bet
A Game of Skill
Unlike certain forms of gambling, such as roulette or video slots, sports betting is also a game of skill. If you have sufficient knowledge and understanding of a league, then you will be well positioned to make advantageous wagers on these competitions. The way that sportsbooks make money is by charging juice. They figure out fair odds of a game, and then set the line there, but charge what is essentially a 5% fee for placing the bet. However, if a player is savvy and can determine that the line is set incorrectly by more than 5%, they have the opportunity to make a profitable bet.
While the betting markets for major sports are pretty efficient, there are still opportunities to profit, and with the wealth of contests and competitions to bet on online a true expert would be well positioned to make winning wagers. Of course, most people don't have the knowledge or time to become professional bettors, but sports betting can be a great source of entertainment as well. Of course being a winning sports bettor isn't as simple as placing a bet. You need to know the game inside and out and have more accurate knowledge than the collective betting pool.
It is definitely difficult to overcome and requires careful study and an almost encyclopedic knowledge of the teams involved, but smart players can and do consistently beat the sportsbooks consistently. Even if a bettor doesn't want to dedicate the countless hours it takes truly beat the game, there is still room for varying degrees of skill and the ability to increase your odds through analysis is a major appeal of online sports betting.
Online gambling is a risk-ridden way to spend your time, and hopefully, win some money. However, when done sensibly, betting on sports can also be an exciting and profitable addition to simply watching a game. The question is, how exactly do you make the most from your wager? Is there a way to get around the bookmaker's tricks?
There truly is, and it involves finding the best value for your hard-earned money. Whether it's the right market, the right prices, or simply the best time to place a wager, if you follow these useful tips, you will notice that you can indeed make a profit from your online betting experience.
Know the Sport
Before deciding to place a bet on any type of sport, you will first need to do the necessary research on the teams that are playing or the individual in a matchup. This includes statistical information on every player, their winning streak in the past year, and how they perform while playing away compared to how they perform in front of a home crowd. You will also need to keep an eye on internal conflicts, such as if the team gets along with the coach.
Favourites Don't Always Win
This might seem obvious, but several bettors simply can't ignore the price given by bookmakers. Without going into some serious math, it's never a wise choice to bet on the favourites in any match. The odds are basically determined by the betting action on either side. The general public tends to bet on the favourites as they are presumed to win the match. The results in the probability being less than the odds usually imply. There's also normally more value in the underdog team, but you will need to do the required research to identify the profitable opportunities.
Use More than One Sportsbook
Brand loyalty in the online betting industry plays a huge role, as companies will do everything in their power to lure you in, and ensure you only use them to make your bets. Whether it's through promotions, a unique loyalty program, or a spectacular user-interface, the intention remains the same. Don't make the mistake of not shopping around for bettor odds when it comes to placing a bet. That's essentially the main reason why you are betting on sports, to get the best value for money.
Fewer Selections Are Always Better
This is something most bettors tend to forget, although its common sense. The fewer bets you place on a single match or game, the more you will stand to win. If you plan to make a profit, rather bet small instead of big. Make a maximum of 4 bets on a single game as opposed to trying to cover every market in the hopes that it will turn out in your favour. It will also be beneficial to consider the less popular markets. If you've done the necessary research, and know your team inside out, you will immediately find better value in hundreds of other less popular markets which can turn into bigger profits.
Your Banking Options
In terms of making a deposit or a withdrawal to/from a sportsbook, players generally have a lot of options. Credit cards are a common choice for making a deposit, and one option for people who don't have a credit card is to purchase a prepaid one for a modest fee. You pay around 2% to 3% for these cards, so there is a bit of a cost, but it is generally reasonable. Another option is reloadable prepaid credit cards. Sometimes these have per purchase costs or use, as well as foreign exchange fees, and other times you simply pay a small fee when you load it, so make sure to do some research so that you know how much you will be charged.
Aside from credit cards a lot of sportsbooks also accept wires. However, these are quite expensive unless you are sending a lot of money, so they are mostly only useful for high rollers. They can also take a decent amount of time compared to other deposit methods. Sportsbooks also often accept payment processors that debit your bank account, and this can be another low-cost method of putting money on or taking money off of a site. Individuals in certain jurisdictions can also take advantage of e-wallets like Skrill to make deposits and withdrawals, although these services are not available in all countries, for example, Canadians can use Skrill but not for gambling transactions.
Getting Started With a Sports Betting Site
Reputation is the first thing you want to consider when choosing a sports book to bet at. There are a lot of different sites and forums where people post about their experiences with different sports books, and it pays to be informed about what is going on. There are a lot of different highly reputable books for you to choose from. You also want to be sure to pick a sports book that serves customers in your jurisdiction, and that has a generous deposit bonus with rollover requirements that aren't too high. Of course, you should also make sure that the book has the games you want to bet on.
If you are a mobile user, you will probably want to check out the site's mobile offering and see if it serves your needs. It can also be nice to choose a sportsbook that has other games as well. For example, if you like to play poker, then it is convenient if you can just transfer some money from the sportsbook to the poker room. A lot of sportsbooks are attached to online casinos as well, so if you are a fan of slots or blackjack, then that is something to consider.
Aside from that, you will want to make sure that you find a book that isn't charging any fees, especially if you are not a high roller. Ultimately it is your money, so you shouldn't have to pay to access it. It always pays to read the terms and conditions of any website, as well as browse sports betting forums.
Conclusion
Overall, online sportsbooks have been a positive development. While problem gamblers do exist, the vast majority of players are able to treat gambling for what it is, recreation. Online sportsbooks offer better odds, more competition, a wider variety of types of games and leagues to bet on, and deposit bonuses and other promotional offers.
It is also very convenient to be able to bet online from your computer or your mobile phone. At the end of the day, more choice for the consumer and competition amongst operators is going to result in better conditions for bettors in terms of both promotions and odds on bets or lower juice.
Now that you have a better understanding when it comes to the world of online sports betting, you will feel more comfortable in choosing an online sportsbook that meets your betting requirements, giving you the freedom of placing a wager without having to stress about safety, reliability, and trustworthiness.
You can be rest assured that we did all the required research and necessary legwork to provide you with the best online sportsbooks in the world, so you don't have to. We strive for perfection and continuously update our site with the latest information and the best sportsbooks in the world to ensure you only experience the best when looking for a reputable and legal online sportsbook.
Frequently Asked

Questions
Many people think that they know all about betting on horses just because they know how to ride one. This is not always true, as betting rules are different from offside rule-outs at a typical football game.
The best strategy for anyone who is interested in online sports betting is to read through the following frequently asked questions section. Learning the basics may not paint the whole picture, but it's bound to provide you with a knowledge-base which you can easily refill.
Is sports betting on the internet illegal?
What types of sports wagers will I be able to place?
Is there a specific time frame for online betting?
How can an online sports betting site find me?
Is there an age limit for online sports betting?
Is there an online sports betting tax that I would have to pay?
At what stakes would I be available to bet online?
What are common bet limits on online sportsbooks?
Would I need to download any software for online sports betting?
Which currencies can be used for online sports betting?
How are deposits and withdrawals processed?
Are there any free bets which I can claim?
What is a good win-rate when betting on sports?
What is a reasonable rollover requirement for a deposit bonus?
How does the rollover on deposit bonuses work?