Premier League Betting – Legal Sport Sites to bet on the EPL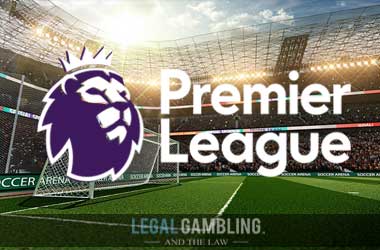 The Premier League is the highest level of the English football league. There are 20 clubs that make up the league, which operates within the relegation and promotion of the English Football League.
Those that are members of the Premier League are each club acts as shareholders in the corporation. The Premier League season runs from the beginning of August through to May. Each football team plays thirty-eight matches with games being held at home and away with the majority of games taking place on weekends
As a league, it was formed in 1992 as the FA Premier League after a decision by clubs belonging to the Football League First Division chose to leave the Football League. The purpose of the new league was to capitalise on the rights to television deals. The Premier League now earns, on average, over £2 billion from television rights both domestically and internationally.
List of Sports Betting sites accepting players from the USA:
The league has become one of the most watched in the world and is broadcast to over 640 million homes; matches generate a global audience of more than 4.7 billion people, and the average match attendance surpasses 36,000 fans.
The Premier League saw its beginnings in 1990 when Greg Dyke, who was the London Weekend Television's managing director has a dinner meeting with five of England's largest clubs. This included and Arsenal, Everton, Liverpool, Manchester United and Tottenham. It was Dyke who believed that the clubs would be able to generate more income if the largest clubs in England were seen on television nationally and wanted to gauge if England's top clubs would want to see a larger piece of the revenue generated from televised games.
While each of the teams agreed, it was impossible without the support of the Football Association. Talks were held to gauge whether the Football Association was receptive to this idea. As the association did not have a positive relationship with the English Football League and it was felt that doing so would take away from the leagues position.
This saw, in 1991, the creation of the Premier League in order to generate additional revenue for clubs. All clubs who formed the league entered into an agreement called the 'Founder Members Agreement'. It would see the league being independent from the Football Association and any of its sponsorship deals. In 1992, those clubs that were in the First Division submitted notices of resignation to the Football League and the Premier League was then formed into a limited company. The format to competition would not be changed with the exception of the Premier League having only one division versus the Football League having three.
The Premier League consists of twenty clubs with each club playing other teams twice per season, once at their home pitch and once at the other teams pitch for a total of thirty-eight games. Points are awarded for wins and draws, and points are not deducted for losses. All teams are ranked by their total points, then the difference in goals and the difference in goals scored. Any teams that have an equal number of points are then considered to be ranked in the same position.
The Premier League, in 2007, became the European League with the highest ranking based on English team performance in other European competitions over the course of five year period. Previously, it was the Spanish league, La Liga who held that spot for eight years.
Biggest Football Clubs In England
While there are twenty teams in the league, there are some that have a higher level of popularity than others. This is nothing that most people would not expect to see, and I thought it fitting to include a little information about the top 5 teams based on history, trophies, and global fan-base. One as a point of interest, and two as it may be helpful for bettors new to Premier league betting.
Different Premier League Bets
Multiple bets can be placed in the Premier League, and below you will find a list of several and each
will include a rundown of that type of bet and how it is placed.
Totals
This is a popular choice for punters betting on the Premier League. This is a bet that is based the number of goals and allows the option to choose the number of total combined goals or choose less than the number of goals set by sportsbooks. This style of bet is easy and does not require extensive research.
Draw No Bet
This is a bet that is not as well-known as it requires punters to place a wager on a team and if the match results in a win, the punter will win, but if the match ends in a draw, the staked bet will be returned.
Handicap Markets
Handicap bets are ideal for punters wishing to place bets on favourites and have a little more value. Handicap market bets allow punters to stake a bet for a team to win by 0.5 goals, and this is basically betting on the team to win as if the chosen match/team ended in a push, the bet would be lost. Essentially, a handicap bet is one that bets on the applied outcome of the game and includes level handicap bets, single handicap bets and split handicap bets.
Half Time/Full Time
A Half Time/ Full-Time bet is one where punters must determine the score at half-time, which will include the chosen team winning the match, a tie or visiting team winning. It also requires punters choose the final match result. For their bet to be successful, all predictions must be correct.
Premier League Betting Tips and Strategies
Premier League betting requires punters exercise the use of tips and strategies in the course of their decision making. There are many that simply choose to bet on their home team out of loyalty, and others that make their decisions based on statistics, facts and performance. With that is mind, we thought it appropriate to add a few basic strategic tips.
Take time to understand stats and research your favoured teams!
While it is easy to read statistics, understanding them and being able to translate what the information you are gathering to better help you make informed bets will have a positive impact on your ability to be profitable in Premier League betting. Do not simply rely on the information others present as there is no guarantee that the information you are reading is accurate. Verify all information before placing your bet and over time, you will find you are better positons to decipher the information being presented to you.
Home Field Advantage
Clearly, having home field advantage impacts a team's mental preparation. While logic would say it should not have any effect on a team's ability to play well and win, and often does not. There is a certain element that gives a feeling of energy when playing on one's home field. If you look at many team stats, you will be able to determine if wins increase when at home or when away. There are some teams that actually perform well on the road, so each team must be reviewed independently and presumptions should never be made.
Injuries
Sadly, this is a reality in all sports. While soccer is not a physical sport in the same realm as ice hockey or American football, injuries still occur. There is a number of ways injuries can impact a team and should be factored into any decision making process; those being the value and skill of those on the injured list, and two, how that loss of player will impact a team's ability to be competitive. If you were to find that 2 or more of the team's best players are out due to injuries, it is a safe bet to suggest that will have a negative impact on the teams overall performance, and in turn could impact their mental strength on the field.
Legality of Premier League Betting
As with all sports, the legality of Premier League Betting relates to the legality of sportsbetting, or gambling, in the jurisdiction and country you are living in. However, even in countries where sportsbetting is legal, there is the risk of placing bets with illegal operators such as backroom bookies. This is not at all recommended and is unlawful, therefore doing so places you at risk of criminal prosecution.
However, if one is looking at online sportsbooks, again, it will come down to the laws that govern the country you reside in. The ultimate responsibility to ensure it is legal is yours, and unless you know beyond a doubt, you can legally place bets with online sportsbooks, then take time to investigate your countries gambling laws.
If you determine sportsbetting is legal and elect to register with an online sportsbook, then it is imperative to register with one that is responsible and operates to the highest standards.
Furthermore, the sportsbook should be in possession of a license from a regulatory body such as Canada's Kahnawake Gaming Commission, the United Kingdom's Gaming Commission or the Alderney Gambling Control Commission. This will ensure and protect you in the unlikely event you have a complaint, but more importantly, it ensures you are playing with a trustable betting site. You can refer to our list of legal sportsbetting sites, and you will find a number of sites we know are honest, operate with integrity and pay winnings quickly without hassle.
Premier League

FAQ Section
Which Premier League team has won the most Championships?
Which teams have not won Premier League Championships?
What are the responsibilities of a referee?
What role do assistant referees carry out?
Why I recommend betting on the Premier League