Pro Tips on Becoming a Successful Sports Bettor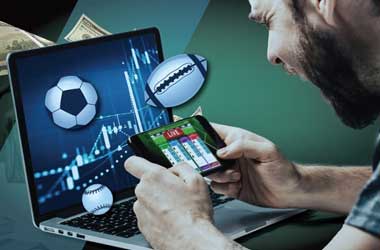 To many people, sports betting sounds like an activity that can easily bring you a lot of cash.
However, while this can be true sometimes, it is actually quite hard to place nothing but the right bets all the time.
After all, being good at sports betting also depends on outside factors that cannot be influenced, and there's also the factor of luck involved.
Still, that doesn't mean you can't improve your winning odds, and in this text, we'll discuss what it takes to become a successful sports bettor.
Get Ready to Put in the Work
While you might think that successful sports bettors are naturally gifted with some kind of a sixth sense, that's most certainly not the case. This is good news, as it basically means that anyone can learn how to become a sports betting pro.
However, no one is saying that this process is going to be easy, and you should be aware of it from the start. Sports bettors who win big put a lot of work into this exciting pastime before they can make it a lucrative activity, so bear in mind that you'll have to do it too if you want to see the results fast.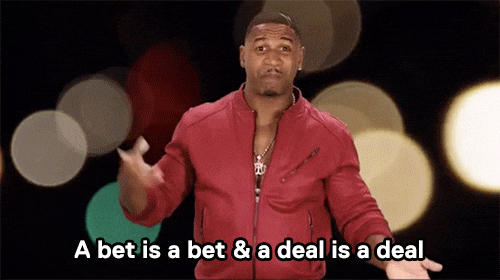 But what is it that these players sacrifice in order to become professional sports bettors? Let's take a look at the two most important factors.
Time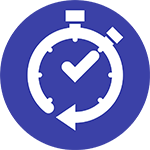 The first thing you'll have to know about making sports betting your career is that it takes a lot of time, and I'm not only talking about the time you need to create a perfect betting slip. What's more, adding matches to your slip is perhaps the easiest part of all! If you know what games you'd like to bet on, it means you've done all the hard work already.
Actually, the time you'll have to invest in sports betting includes everything before the betting process itself, since the most important thing you have to do is follow sports matches regularly. Now, take the Champions League, for example. If you know that one soccer match lasts for at least 90 minutes, do the math and count how many hours you'll have to spend watching the games. And that's only soccer!
Of course, that is only the beginning. A successful bettor must always be aware of the latest news in the world of sports, such as transfers, injuries, home/away scores, and anything that might influence the outcome of a game in any way. As you can guess, finding these details also takes a lot of time, and you'll need to invest it regularly if you want to be well-informed about the recent changes.
Also, bear in mind that you'll have to be 100% focused while reading about sports and trying to figure out why some events might influence the match outcome. Automatically, this means you'll have less time for friends and family, as well as less free time overall.
Money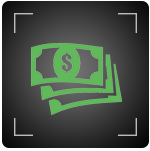 To be able to win big by sports betting, you'll have to invest some of your own money first. In this regard, you have to consider two things:
Small investments require higher odds and betting on less probable outcomes.
Safe bets require bigger investments.
In other words, if you're not ready to put a lot of cash on your bet, you'll have to come up with a betting slip that has great odds. However, this is easier said than done — otherwise, sportsbooks wouldn't be able to make that much money.
Namely, sportsbooks always give better odds for betting on the underdog rather than a favorite. So, for a huge win, you would have to create an accumulator bet that would have to include betting on underdogs whenever possible. Also, it would be good to combine different bets, such as the winner and the total number of goals, for even bigger odds.
In case you consider the previous idea too risky and prefer to bet on the favorites, you'll have to invest a bit more money to get a big return since the odds on the team that's likely to win are always smaller.
Find your Area of Expertise
While it is possible to get lucky and create a winning slip by randomly choosing matches and bet types, it won't work in the long run. You will eventually have to focus on a single sport and develop a betting strategy that works best for you.
For instance, if you're a huge fan of basketball, this should be your common betting area. Don't waste your time on football or tennis betting, as this would require a lot of extra work. Additionally, make sure to choose only the bets that you understand well. For instance, if you don't know anything about spread betting, just skip it, and place some other type of bet that is more likely to help you make large profit.
Bankroll Management
As I've said, you will have to invest your money first before you can win big. Still, no one is saying you should do it recklessly.
Before you even start betting on sports, it is essential to set aside some money intended only for this activity. In other words, this should be the amount you won't regret losing. After all, sports betting is considered a game of chance, and there's no guarantee you will win.
After you decide how much money you want to spend on sports betting, divide that amount into small chunks representing your daily or weekly limit. In case you reach it, stop betting for the time being.
Control Your Emotions
Once you enter the sports betting industry, it will be hard to get out of it, especially if you happen to win big right at the beginning of your betting career. Nevertheless, chances are that you're going to lose at some point, and that's the moment in which you have to keep your emotions under control.
If you've reached your betting limits, and the results are simply not going your way, it's time to chill out for a bit and call it a day. Under no circumstances should you try to compensate for your losses by betting more and spending the money from your savings account.
On the other hand, the same procedure should be followed if you seem to be winning. Maybe you've hit the lucky streak, but it'll come to an end before you know it. So, if your carefully created betting slip has turned out to be the winning one, just be thankful and don't rush into new bets before you think them through.
Conclusion
If you take the advice from this article, there's no doubt you'll have a great sports betting career. Just bear in mind that even the best punters lose from time to time, and don't take it personally when it happens to you. If you do your research thoroughly and express a genuine interest in the sports you're betting on, good results will be inevitable.