10 Expert Tips to Improve Your Chances of Winning in Online Casinos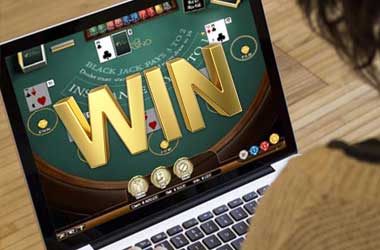 Some people say there's no way to find a loophole in online casinos and start earning more by playing games online. Although this might be true to some extent, you can do several things to make your casino visits pay off more frequently.
In this text, you'll find ten expert tips on improving your winning chances in online casinos.
Check them out and try to implement as many as possible until you get all these tips working for you. While they might not seem promising now, you'll see how useful they can be in the long run.
Below I go into more detail for each tip and how to implement them in your next online casino session.
Chose a Legit Site

Choosing the right website to play on is the number one step that'll help you lay the basis for a prosperous online gaming experience.

Any site you're planning to join must be absolutely legitimate in every way possible, and its legitimacy can be determined through several key aspects.

First of all, the site must hold a valid license issued by at least one of the reputable online gaming jurisdictions. Then, the operator should put in place advanced security measures to keep players' private data and transaction details safe at all times.

Finally, you should be able to come across positive feedback about the site left by the players who have already tried it. After all, even if you find a few negative comments that happen to be successfully resolved, you can rest assured that the platform is the real deal.

Play the Right Games

All casino games have a built-in house edge, and its percentage differs from one title to another.

So, if you don't have a personal favorite casino game, and you want to increase your chances of winning, then go for the titles with the lowest house edge.

Online casino experts claim that blackjack and baccarat have the lowest house edge, meaning that you have the most chances of outsmarting the casino playing one of these two games.

Check the RTP Percentage and Payouts

Whatever game you select in the end, make sure that you always check how much you'll gain from playing it. One way to do it is by checking the game's RTP — Return to Player percentage. This percentage shows how much of your investment the game is likely to give back to you.

For example, if you play slots, you'll realize that some of them have an RTP above 96%, while with others, this percentage is around 91%. Naturally, if you are planning to win some real cash, you'll go with the first option.

When it comes to table games, you need to check the payouts that a particular online casino offers for the title you're playing.

For instance, natural blackjack is mostly paid 3:2, but you'll most certainly come across some less lucrative offers, so keep looking until you find a good one.

Read Terms and Conditions

Every online casino has a long list of terms and conditions that not too many people bother to read. However, this list contains information that can be vital for your money-making expedition.

The part dealing with bonuses and promotions can be especially tricky, as it hides details about wagering requirements, betting limits, and more.

That said, don't be lazy!

If you don't feel like reading the whole text, at least scan it and pay attention whenever you see something important. In this way, you'll know what to expect and will less likely give the casino a chance to confiscate your winnings for any reason.

Learn the Rules

To play the game properly and become good at it, you first have to learn the rules and know them by heart. Of course, no one expects you to study the rules of casino games like you're preparing for an exam.

The rules are best learned while playing the game, but you should be at least familiar with the basics before you join an online casino.

Once you start playing, try to implement the knowledge you have and the rest will come along eventually.

Implement a Strategy

Perhaps you don't need a strategy for games like online slots or bingo, but if you're interested in literally any other online casino game, following a strategy is a must.

Luckily, we live in the era of the internet, so you can easily find the details of all the popular strategies online.

Furthermore, you might have the brains for the game and manage to come up with your own strategy. No matter which one you use, it's extremely important to have a strategy put in place. Otherwise, you'll just be throwing your money around in vain.

Limit Your Bankroll

While you might think that your bankroll has nothing to do with your winnings, we assure you the truth is completely different.

Let's put it this way — the amount of money on your account determines how long you'll play. Naturally, the longer you play, the more chances you have of winning some significant amount of money.

If you start placing big bets right from the start, you'll waste your funds in a blink of an eye and lower your chances of winning big. However, if you divide your funds into smaller bets and stick to this decision, you'll have more time to finally hit that jackpot.

Don't Be Greedy

You'll definitely have a lucky day; no doubt about that. Still, bear in mind that online casinos are not created to hand you wins on a silver plate as well as that your lucky streak won't last forever.

If you're winning, enjoy it for some time, but don't push your limits or increase your bets.

The best option would be to retreat while you're at the top of the game. If your character won't allow it, then at least cash out your winnings and go home the moment you start losing again.

In other words, don't get greedy and thirsty for more money, as rumor has it that players who reach the winning peak fall back down to nothing with incredible speed.

Learn When to Let Go

There's also another situation you'll certainly experience by playing online casino games — nothing will go the way you want it to. The slots won't throw that jackpot, and you'll be getting low cards the whole night at a poker table. Whatever the situation, you'll lose a lot of money.

In this situation, players often go down the rabbit hole while trying to recover their losses, but we advise you not to do it under any circumstances.

If your bankroll for the day is close to being finished, play with the remaining funds and leave the game with dignity.

You'll soon learn that some days are just unlucky and there's nothing to do about it. But if you keep playing to get your money back, the chances are you'll only get yourself into debt and end up having a long-term gambling problem.

Take Breaks

Regardless of how good of a player you are, taking regular breaks while playing online casino games is highly beneficial for your overall success. In particular, if you play games in which you need to make decisions all the time, it is crucial to keep your head cool.

This means you should pause your game for a few minutes and go get a coffee, eat something, or simply stretch a bit.

Simply put, the time away from the screen will make you rest a bit and help you keep making good decisions when you get back to where you've left.
Conclusion
All these tips combined are highly likely going to help you win more money in online casinos. Yet, don't get disappointed if none of them seems to be working right away, as this happens to players all the time.
Be persistent, and the winnings will come along eventually.