Structures that Make Vegas Worth Remembering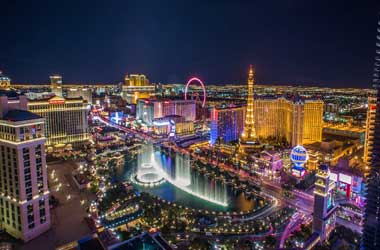 Las Vegas is a fantastic place to be in for anyone looking to have a good time, be it just vacationing or binging on the countless high profile casinos. Everything about the place spells magic, right from the story behind how it was created bang in the middle of Nevada's Mojave Desert to how it has gone on to become paradise for gambling fans from across the world.
When you visit a city that wears proudly the crown of 'Entertainment Capital of the World', it is only natural to expect to see a spectacular range of variety when it comes to the entertainment available. Standing out is the Las Vegas Strip. The Strip has a massive concentration of casinos, amusement parks and rides, shopping venues, showrooms, theaters, night clubs and more, all of which add up to a vibrant nightlife.
With so much to offer, it is only obvious to expect some structures and buildings that are famous, almost landmarks.
We take a look at some of the most famous structures of Las Vegas on this page. Most of the structures listed below are buildings that host casinos, but do not be surprised to find a couple that are not so and are yet famous because they add to the history of the place. You will also find some that are an integral part of the unforgettable Las Vegas skyline.
Top 5 Hotel and Casino Structures in Las Vegas
Talk Las Vegas and the first word that comes to mind is 'casinos'. There are a large number of them, from regular joints to 24-hour casinos to some of the biggest and glitziest casinos around. We list 5 casinos that make it to the list of famous structures in Las Vegas.
The Stratosphere Casino, Hotel & Tower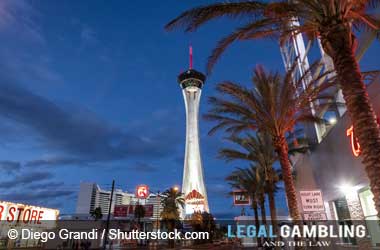 The Stratosphere is one of the most iconic structures in Las Vegas. This towering structure is 350 meters high and, as the name suggests, is a casino, hotel, and tower all rolled into one. It is the largest free-standing building in the USA.
The idea behind the tower was conceived in 1990 by Bob Stupak, an entrepreneur who was also a casino owner; the original plan was to create a tower that was 553 meters tall, but that was shot down by the FAA due to proximity to the McCarran International Airport nearby. The casino covers an area of 7,400 square meters and over 1500 slot machines and video poker terminals to complement 50+ tables where you can play a range of table games.
The Bellagio Hotel and Casino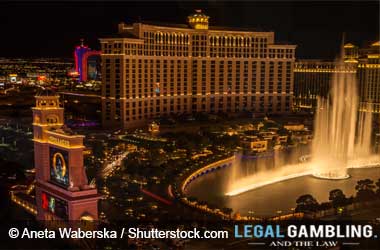 Owned and operated by MGM Resorts International, the Bellagio has been around since 1998 and is known for its elegance and draws its inspiration from the lake town of Bellagio in Italy. One of the standout features in this structure is the Fountain of Bellagio: this massive fountain spouts water that is completely in sync with the lights and sounds accompanying it.
Other attractions here include the Bellagio Conservatory and Botanical Garden, a fine arts gallery, performances by the Cirque du Soleil, and a number of high profile bars and restaurants.
The casino has a total gaming space of 10,800 meters.
Games available include a range of 2,300 slot machines and video poker terminals and a poker room that has 40 tables and 2 high-limit areas that include the famous Bobby's Room. The poker room has been the venue for a number of WSOP events. There are slot tournaments where the prize can go anywhere from $100,000 to $2 million.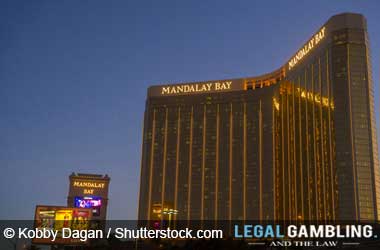 This is another well-known structure in Las Vegas. It was launched in 1996 and is owned by MGM Resorts International. Spread across 12,500 square meters, the casino has a South-East Asian theme, though it was originally launched as a Hawaiian-themed casino.
The casino has 1,700 slot machines and video poker terminals. There are a range of table games as well, including blackjack, baccarat, craps, and roulette.
The casino also has a poker room where you can play 3 poker tournaments daily.
There are a number of cool attractions in the complex, including a shark-reef aquarium, the Mandalay Place shopping mall, the Mandalay Beach, spread across 4.5 hectares with a number of fabulous water-themed attractions for all, including children, a 93,000 square meter convention center, and a number of ball rooms occupying 9,000 square meters in all.
Caesars Palace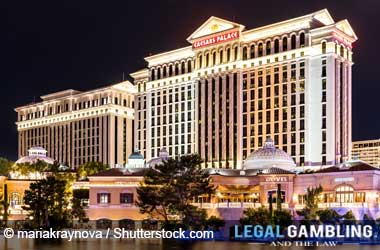 Caesars Palace is a popular hotspot in the Las Vegas scene. It is owned by Caesars Entertainment Corporation and was first launched in 1962. The casino was themed on the royal life that the Roman emperors enjoyed, hence the name.
There are a number of features to give it the ancient Roman touch, but none of them evoke the feeling that the Colosseum does. The Colosseum is a great venue for entertainment events including shows and concerts.
The casino is spread across 15,500 square meters and has hundreds of slot machines and video poker terminals.
There are jackpots as well, and in the past players have hit jackpots of more than $1 million. There is also a 4,500 square-foot poker room with 16 tables where you get round-the-clock poker action. The action here includes cash games as well as poker tournaments. There is also a Race and Sports Book and a range of table games including craps, baccarat, Pai Gow Poker and Six Card Poker.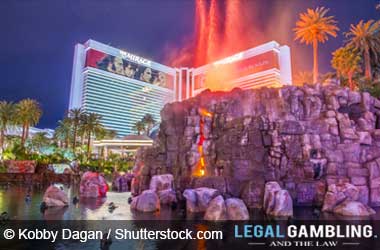 This is a standout casino in Las Vegas that was designed by Joel Bergman and built by Steve Wynn. It was inaugurated back in 1989 and was considered the first casino ever whose construction was financed by money from junk bonds from Wall Street.
The use of gold dust in the tinting process gives the casino a glazed golden look. In front of this casino is a marquee that people say is the largest free-standing marquee anywhere in the world. This is another casino property owned by MGM Resorts International.
Attractions within this famous Vegas structure include a secret garden and dolphin habitat, an artificial volcano, a massive aquarium right at the reception area, flora from the rainforests, and the usual others like a spa, salon, and a number of fantastic dining spots and bars. The casino games available include hundreds of slot machines, video poker terminals, a range of table games that include blackjack, baccarat, craps, roulette, Three Card Poker, Let It Ride, Pai Gow Poker, Crazy 4 Poker and Casino War. The Mirage also has a poker room where you can play cash games and poker tournaments.
Historically Renowned Las Vegas Structures
There are a number of buildings that are famous in Las Vegas for their historical importance. We list a few of them for you below.
Golden Gate Casino. This is the true mother of all casinos, literally. The building was opened back at the beginning of the 20th century in 1906. Originally it was known as Hotel Nevada.
El Cortez. Another iconic structure in Las Vegas is the El Cortez. It was opened in 1941 by Benjamin 'Bugsy' Siegel, a mobster who has been closely associated with the development of Las Vegas itself. This iconic Vegas landmark was granted entry into the National Register of Historic Places in 2013.
The Mob Museum. Another structure that you cannot miss out on, not because of its amazing range of casino games definitely but because of the memorabilia it houses, is the Mob Museum. This building has material from the early Vegas days and is housed in what was the first federal courthouse in Las Vegas. The attractions are along the lines of what the name suggests, and are interactive, making for an interesting time when you are there.
Neon Museum. While this is not a building or structure in itself, it is definitely one of its kind and worth taking a look at when you are in Vegas. Also fondly referred to as the Neon Boneyard, this museum is where you can see all the neon signs that lit up Las Vegas in the decades past. Signboards here include the skull of Treasure Island, the Moulin Rouge sign and more.