Top 5 Legal Online Poker Sites – Which Poker Rooms holds license?
Ever since it began in 1998 with the launching of Planet Poker, online poker has been rapidly growing in popularity. Today Pokerstars, the world's most popular online poker site, has over a hundred thousand users on a daily basis, and there are dozens of smaller rooms that also have thousands of users online at any given time. A wide variety of games and limits are spread.
Because the cost of opening a table at an online cardroom is negligible (whereas in a brick and mortar casino you need to pay staff to run the game), wacky variants such as Badugi and extremely low limit games can be run. The result has been a richer variety of games available, as well as enabling more people to play poker than ever before.
A traditional card room would almost never spread a game lower than $1/$2 no limit, which would usually have a $100 minimum buy-in. But some people who want to play poker cannot afford to play for so much, and online poker offers them the ability to sharpen their skills without risking a lot of money.
Playing online is a luxury that many fail to realise, but for others, it may be illegal depending on where you live. While we address the legality of online poker below, we felt it important to include a list of online poker sites that are legal for a large number of jurisdictions. Each of the poker sites we promote here are tested, licensed and operate in a professional manner to ensure all gameplay is legitimate and fair. Take a look at the poker rooms below, you will find many offering generous first time deposit bonuses as well as free tournament play to help increase your potential.
List of Poker sites accepting players from the USA:
Online poker enables players to enjoy poker over the Internet and has been responsible for an immense increase in the number of players worldwide.
Global Gaming and Betting Consultants in 2005 stated that online poker revenues reached a staggering $2.4 billion after a massive increase from $82.37 million in 2001.
Ever since the dawn of gambling, no other casino game has held an appeal for so many players as poker. Actually, if you were to ask any poker enthusiast about it, they are bound to touch upon the art of playing which goes beyond regular gambling.
Although there's rarely a person that hasn't heard about this game, the number of players is quite low. This is all due to the general stereotype that poker is hard to learn which has discouraged many aspiring poker players.
In all honesty, there is almost no practical action when playing poker, which makes the game revolve around the cards you've been dealt. Of course, the outcome still largely depends on the way you decide to play out each hand. That's why most players get their hopes up and rely on their outcome.
Still, just like most other forms of gambling, poker has also taken a turn to the online community. Thus, many poker rooms and even entire tournaments have been made available worldwide. Numerous countries have had to establish specific laws and regulations in order to allow their citizens to enjoy such services. Some even designed entire regulatory bodies and commissions for this purpose. One website we highly recommend when it comes to playing online poker is Top 10 Poker Sites if you are looking for licensed and legal poker rooms to play.
The Legality of Online Poker
On the legality of online poker, for the most part, playing online poker is legal everywhere. To the degree that governments have imposed restrictions on online gambling, these laws have restricted the ability of operators to act, not of players to play. With that being said, legal restrictions have caused many larger operators to move out of various markets, with the most notable example being the United States. After the passage of the Unlawful Internet Gambling Enforcement Act (UIGEA) the biggest cardrooms like partypoker and PokerStars stopped serving US customers, who prior to that had constituted a major force this market.
While a few smaller operators, such as America's Cardroom, BetOnline and Bovada still service this market, they are definitely in the minority among large online poker rooms in that respect. Another country which recently got blacklisted by major poker and gambling sites is Colombia after that country moved to regulate internet gambling. Today only a handful of firms (such as Wplay.com) have government authorisation to operate online gambling sites serving Colombia customers after legislation was passed in 2016 which forced gambling operators who wished to serve Colombia customers to apply for a license and pay a 15% tax on gross gaming revenue. Colombia also recently instituted a 25% cashout tax on brick and mortar casinos which applies to withdrawals of over 1.5 million Colombian pesos.
Another important legal element of online poker is the issue of taxation on winnings. In some countries, like the United States, gambling winnings are taxable and treated like any other form of income, whereas other countries such as the United Kingdom do not tax gambling winnings. When you consider that some high stake players are winning millions of dollars in a given year, this becomes a very important issue. Increasingly high stakes poker players are choosing to repatriate to more tax-friendly nations.
As stable internet access becomes more common in developing nations more and lower stake grinders are choosing to expatriate in order to enjoy a higher quality of life in a country where their dollars can be stretched much further. Latin America and South East Asia are too common destinations for poker-expats. When you consider that the minimum wage in a lot of these countries is one or two dollars an hour, then you can see that even someone who is grinding low stakes poker can have a pretty decent lifestyle in these poorer countries. Online poker is completely portable, all you need is a laptop and an internet connection to play, and even in so-called developing nations high-speed internet access is quite common.
Poker Laws & Regulations Around The World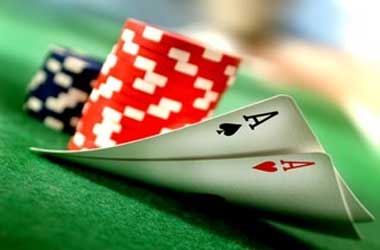 The USA iGaming industry generated $212.2 million during 2016 and grew at a rate of 32.1% according to the gaming statistics published by Rubin Brown. Online poker traffic reports reveal that at any given time 60,326 players are online at PokerStars, 18,294 at PokerStars.es, 19,235 at PokerStars.fr, 39,562 at PokerStars.pt and 60,035 at PokerStars (NJ).
EU countries have seen a steady decrease over the past five years in online poker revenue, while the UK poker market is thriving. Portugal, Italy, Spain, and France each have its own online poker network although players can only compete against fellow players within the country. Poker players have trouble finding good opponents, causing revenue to decrease. To prevent the problem ARJEL, the French online poker regulator announced that all four countries would sign a player liquidity agreement, opening up borders with regards to online poker, allowing players to join a pool consisting of players from Spain, Italy, Portugal, and France.
The United Kingdom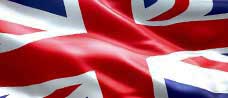 The United Kingdom is part of a global player pool including many other countries, and its online poker and gambling revenue has dramatically increased across several years, especially since poker players can compete against the top players worldwide. Residents of the UK are permitted to play poker at any online site operated within the country and in addition, can access poker rooms operated from countries outside of the United Kingdom. The benefit to players is that the Gambling Act of 2005 allows players to enjoy gambling in a safe environment and operators have to abide by stringent rules that protect UK residents.
USA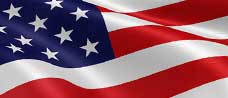 While the UK and EU continuously strive to improve its online gambling markets, the United States is still in the process of deciding on how to deal with legality issues. Only three states in the US have legalized online gambling, and it's unclear how the current administration will deal with online gaming regulations. Online poker giant, PokerStars gained the approval in 2015 to operate in New Jersey and since March 2016 players located in the state of New Jersey could enjoy real money online poker as well as roulette, blackjack, and slots.
USA citizens became more hopeful to see changes in online gambling legalization since Attorney General Nominee Jeff Sessions shared that the Wire Act could be up for re-review under his auspices. Online poker in the USA was booming before the UIGEA, and black Friday dealt powerful blows to the online industry. Poker was a national pastime and offered skilled players big profits although the US legislation caused major poker brands to leave the US market.
Online poker players hope for legalized online poker falls on federal level regulations and despite it being a less efficient way of regulating the popular game many operators are seizing opportunities to rejoin the US market by partnering with land-based casinos. Delaware, Nevada and New Jersey have regulated online poker, and as these markets flourishes, more interest has been seen from governors, California and New York are reported to be considering the benefits of regulating poker in 2017. With the US legislation moving towards intrastate gaming, controlled states could soon be able to share players, effectively linking the entire country. International connectivity is still not on the table although a stable online poker economy might lead to the re-entry of the USA to the global market.
Australia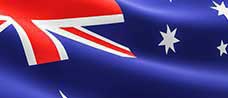 One of the most popular markets of the past decade were Australia, one of its most renowned players, Hachem returned home with a win worth $7.5 million and he continued to win several other poker tournaments around the globe. The Australian Government attempted to regulate online gambling via the Interactive Gambling Act of 2001, although online poker's popularity with players and the poker markets lucratively for operators can be blamed for the Internet action continuance. Several loopholes in the law allowed it too, and the Gambling Amendment Bill of 2016 finally closed all loopholes. Once the proposal gained support, major operators decided to withdraw from the Australian market, leaving few choices for Australian poker players.
Canada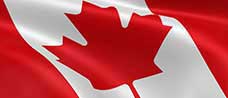 Canadian poker legislation and rules are different when it comes to poker rooms and online gaming, especially compared to its southern neighbors. Canada has selected to handle the online gambling situation through a progressive development system of guidelines and laws to regulate iGaming.
Online poker is under the purview of the government and can change provincially and federally at any time. Tightening online gambling laws might not happen for a while. However, Quebec, Ontario, and BC could be next to get into the online poker and gambling field. Should the Canadian Government decide to change the gambling laws, hopefully, it will end up generating revenue from online poker rooms. Currently, the odds of the laws changing for online poker are uncertain, and it's the online operators that have to be concerned about the legalities of operating in certain Canadian provinces. Many players from Canada seek out online poker rooms, as there are only a limited number of land-based poker rooms in Canada.
Online poker is banned in several countries; in Russia, all online gambling activities are illegal, despite the prohibition plenty of Russian players participate in online poker. In India playing online poker is a punishable offense and in China, the Government firewall blocks online poker. Washington State also passed an online poker legislation that prohibited residents from partaking in online poker games.
Israel instructed online gambling operators to cease all operations in the country and credit card companies were ordered not to allow transactions to iGaming websites. While several nations take longer to legislate online poker the hope of players is that the majority of the world will meet soon at legalized online poker sites.
Licensing Authorities and Commissions
Due to the widespread nature of online poker games, all sorts of jurisdictions have emerged throughout the years. Yet, there is a difference in the legal regulations imposed by them.
Trustworthy licensing commissions and authorities include the UK Gambling Commission and the US-based Nevada Gaming Commission, as well as the New Jersey Casino Control Commission. USA is known for their strict regulative which only allows online poker sites in the three states which already have land-based casinos. Namely, the latest law has deeply connected land-based casinos and their sites. This left the authorities with the ability to provide one license for both land-based and online casinos and poker rooms in the states of Nevada, New Jersey and Delaware.
Offshore jurisdictions with a reputable name include the Gibraltar Gambling Commissioner and the Isle of Man Casino Control Commission, among others. On the contrary, there are certain legislative bodies which give out licenses to practically anyone. Their rules are definitely less strict, as are their punishments (which don't even exist) for the malicious online poker rooms.
The Government of Curacao belongs to the latter type of authorities which basically offers a safe haven for online poker room providers. Since the government imposes low taxation, this authority has gained a great reputation among the low-standard online poker rooms. In order to get a license from the Government of Curacao, you simply need to pass the basic tests. Plus, you would rarely encounter any opposition regarding issues which players might experience.
Another such license provider is the Antigua Directorate of Offshore Gambling, located in Antigua. Back when it first started working, this Directorate held on to certain standards, despite being a tax heaven as well. Still, as it started reducing the requirements for licenses, there has been a slump in the number of online poker rooms which hold a license from it.
Popular Online Poker Variants
Today, people from around the world compete across the internet in tournaments and cash games. Poker has been enjoying a renaissance over the last few years, because of the popularity of televised poker as well as the easy accessibility of online poker. With the advent of poker apps and the ubiquitous nature of cell phone usage people are playing poker everywhere.
By far the most popular form of poker is no limit hold'em (NLHE). However, while no-limit hold'em is the dominant poker variant both for tournament and cash games, there is a rich variety of poker variants available. This includes pot limit omaha, omaha hi/lo (which is usually played in no limit or fixed limit), deuce to seven triple draw (a low game where your goal is to get the weakest possible hand), seven card stud, and razz. Razz poker is a low variant of seven card stud where your goal is to get the lowest possible hand but in this game straights and flushes do not count against you, so the best possible hand is A – 2 – 3 – 4 – 5. This is not an exhaustive list, there are dozens, maybe hundreds of poker variants, and many of these games are played online, either as cash games or tournaments. The beauty of online poker is that even if there are only twenty people in the world who enjoy a particular variant, it is possible for them to get together and play their game.
Limits run from one cent two cent games with a max buy-in of two dollars (and actually some Indian poker sites like Spartan Poker have even lower limits) to nosebleed games where the big blind alone is a thousand dollars or more. You can also find a similar spread in buy-ins for tournament play, where people can play for anything between just a few pennies to the super high roller events with buy-ins of ten thousand dollars or more. The wide variety of buy-ins and limits makes it possible for hard-working grinders to begin with a very small amount of money and run it up with nothing more than their ability as a poker player and a small amount of luck. Conversely, high rolling whales can lose large amounts of money playing against the best in the world. While the biggest games in the world generally take place offline, in Vegas or Macau, where skilled gamblers and the rich bet millions, there is a still a plenty of high stakes action online.
Thinks to Know Before You Play Online
Tracking Software and Heads Up Displays
Another development that has occurred alongside the phenomenal growth of online poker has been the growth of statistical software designed to aid in decision making. Programs such as Hold'em Manager 2 and Poker Tracker 4 can be used to record your play and that of your opponents. The benefit from using this software is two-fold, not only can you use the statistics collected on your opponent to make some inferences about their play, but you can also use the database itself to analyse your own play and search for leaks. Once you have a statistically significant sample of information you can look at what % of hands you are playing from each position, or isolate different situations like how you handle being check-raised after you make a continuation bet on the flop. By concentrating on one small area of your game you can notice minute flaws and eliminate them to gain an overall advantage.
Data on your opponents can be displayed on the screen beside their name in what is termed a Heads Up Display (HUD). While some individuals and organisations have been highly critical of the use of this software as it puts recreational players at a disadvantage, the fact remains that database software and HUDs are an integral part of online play. Certain sites, such as Unibet or Natural 8, actively ban the use of a HUD, but most sites tolerate it. A HUD is especially valuable to a multi-tabling professional who is making a lot of decisions at a time and not paying a lot of attention to any individual opponent.
Two of the most commonly tracked statistics are Voluntarily Put In Pot (VPIP) which basically tells you how frequently your opponent chooses to play before the flop and pre-flop raise (PFR) which tells you how often someone chooses to raise before the flop. Some players have very complicated HUDS that display dozens of different statistics about their opponents, like how frequently they fold to a c-bet or how aggressive they are on a particular street. There is no question that database programs have raised the skill cap in poker and contributed to the complexity of poker strategy.
Another type of poker software that is becoming more popular is the use of poker solvers such as "piosolver", a software that uses game theory to teach you how to make more profitable decisions. By spending time in the lab examining situations, players can become stronger and win more money. These programs break down mixed strategies, where you would want to raise x % of the time in a specific situation and call y% as well as allow you to explore what decisions you should be making with what type of hands. Many winning high stakes players have used this sort of software to hone their game.
Training Sites
Alongside the relatively new industry of online poker, another industry has emerged, aimed at improving the skill sets of online poker grinders. Coaches upload videos of themselves online playing poker and explaining their thought processes, as well as doing database analysis or using solvers to refine their play. While some have criticised these sites for ruining the poker ecology and turning many break-even players into winners, others celebrate the fact that the skill cap has increased and more players have become better at playing poker.
Aside from paid content, there is also a rapid growth in free content available on youtube, and there are many popular discussions where people analyse hands and discuss strategies and share their insights and analyses about poker and post different poker hands to talk about. Alongside the training, sites is the growth industry of coaching. Winning players charge hundreds of dollars an hour to teach other players how to win. How much value somebody actually gets out of these poker lessons is not clear, but there are definitely people paying for these lessons and when you consider how many hands of poker an online grinder can play in a year even a slight improvement in their game can rapidly mean a lot more income.
Bots
While most people in the poker community at least tolerate HUDs, there is another type of poker software that has become more common in online poker that is almost universally condemned. This software is an artificial intelligence that plays poker or a bot. Off the shelf bots are sold that are breakeven players in no-limit hold'em or pot limit Omaha, but an entire seedy underworld exists of professional bot runners that spend countless hours perfecting their bots until they are solid winners and then running them on bot friendly sites.
Poker sites like ACR and BetOnline are commonly thought of as bot havens, both by disgruntled grinders and as bots are not subject to human emotions, they don't tilt, and are capable of grinding out long sessions with their A game. Given that machines became better than the best humans at chess a long time ago, it shouldn't be a surprise that bots could compete well against average poker players.
Using game theory to randomise their play as well as employing strategies devised by top poker theoreticians botting is a reality in the world of online poker. Some poker sites turn a blind eye to these robotic users because in some senses the bot is the ideal customer. People have speculated that the poker sites themselves might run the bots. Bots frequently sit alone at tables to start games and generally do not practice any game selection, just grinding away finding small edges against whoever they play against. This, in turn, means more money for the house in rake. While the botting phenomenon is real, it isn't necessarily the death of online poker.
Pokerstars, by far the most dominant force in online poker, actively fights botting and almost all of the players on that site are real people. Even on the sites where bots exist, you can still find many good games with lots of recreational players. In some senses botting can be a good thing, as players can study the bots and how they play and learn from them. At the same time, bots take a lot of money out of the poker economy and make things a lot harder for professional players. A botting ring was discovered and subsequently banned at the PokerStars mid-stakes pot-limit Omaha tables that won millions of dollars.
Cheating and Collusion
Another problem with online poker is collusion. This is especially problematic when you have teams of bots working together in a game like pot limit Omaha because they can use the knowledge of dead cards to take advantage of your opponents, because if a lot of clubs, hearts and diamonds are out of play then a heart flush becomes more likely. Conversely, if two of the bots are holding a king in their hand, and the third bot has two kings then the hand has a lot less value. Aside from robotic cheating, there is also the issue of human cheating. Just as robots can work together and collude so can people.
To what extent cheating is prevalent in online poker is impossible to say. There is no question it happens, even in games where there is no money on the line people cheat, so when you have hundreds or thousands of dollars at stake it is not surprising that people's ethical compasses become flexible, but it is impossible to gauge exactly how common this practice is. It is actually easier for an online card room to police this than a brick and mortar one because the hand histories of the online poker room make it a lot easier to expose any sort of collusion. There really doesn't seem to be much evidence of widespread cheating or collusion and our experiences, limited though they may be, have led us to believe that most online poker games are straight up but it would be naive to imagine that this never happened.
Conclusion
Online poker is a good thing. Millions of people enjoy playing poker over the internet as a past time, and it has provided an opportunity for many bright youngsters to have a challenging and fulfilling career. As internet poker is a lot faster in terms of hands per hour per table, and because you have the ability to play multiple tables at the same time, it is possible to gain a great wealth of experience over a short period of time.
As a result, people who play online poker have the potential to strengthen their skill set and become stronger players. While there are definitely some problems and challenges ongoing for the online poker community at large, and there is no question that there have been more than a few scandals over the years, online poker is here to stay.
This extensive analysis of the situation regarding online poker rooms throughout the world can greatly help you during your next move in this field. As it can be seen, there is no clear boundary between legal and illegal poker rooms, as the offshore gambling sites tend to fill the gap wherever it is necessary. Thus, citizens of both South Africa and Australia, despite their ban on online poker room, still find ways around the legislative bodies.
Frequently Asked

Questions
Traditional poker games and players are often associated with some misconceptions which are bound to reflect in poker sites. Therefore, the following list of frequently asked questions should be able to respond to your inquiries regarding the way it works, the offers it provides and the rules it imposes.
Is it legal to play online poker?
Which types of poker games are available online?
Can I play online poker games 24/7?
Am I able to play poker online for free?
How do online poker rooms profit from their work?
Can I play several online poker games at once?
Is there an age limit on playing online poker games?
What are the stakes for online poker games?
How is No Limit, Pot Limit and Fixed Limit poker from one another?
Do I have to download specific software?
Is there an online poker tax I have to pay?
How do I know if the online poker game is fair?
What are the ways to deposit and withdraw money?