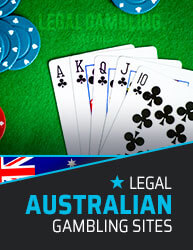 Today we'll look at the legalities concerning online gambling in The Land Down Under and reveal a list of the best:
Poker sites
Casinos
Sportsbooks
Keep scrolling to learn how you can safely gamble online!
Legal Australian Gambling Sites
While many offshore gambling websites accept Australian players, not all of them are equally good and safe. Therefore, we have taken it upon ourselves to compile a list of the best online gambling service providers available to users from Australia.
Our team of experts has invested time and effort to single out only the best online gambling sites based on a number of rigorous criteria.
Check out our comprehensive list and choose a platform that suits your needs best!
Popular Pages: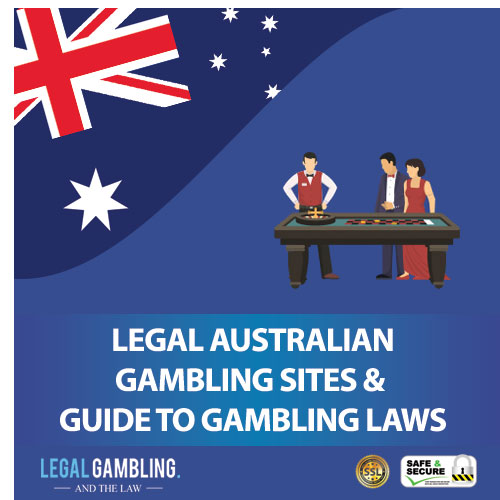 It is very true to say that when online gambling first appeared and started to become popular, which by the way was back in the early 1990's.
There was no real legal framework in place which stated residents of certain countries such as Australia could gamble at such sites legally.
In fact it was something of a free for all with hundreds of gambling sites becoming available, all offering their services to players from all over the world.
However, as it became obvious to many Governments online gambling was something that was not going to go away.
For more information on gambling laws and the history of regulations checkout our informative guide on Australian Gambling Laws.
If controlled and managed correctly it could and would be a good source of income, as licensing fees and charges along with taxes could be imposed on sites offering their services to players based in certain countries.
Is Online Gambling Legal in Australia?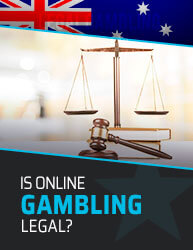 Historically, Australia has seen the existence of gambling since the first settlers' arrival in the 1700s. However, Australian governing bodies have made multiple attempts to restrict gambling activities.
The emergence of online operators in the 1990s made it even harder for the gambling authorities to regulate online activities and only intensified their need to impose strict legal limitations.
For players looking to play on an online casino, Australia has had its fair share of resistance in modern regulation and subsequently, casinos in Australia are forbidden from obtaining an online license but that hasn't stopped players from accessing off-shore casino sites or through other means such as using a VPN.
The Australian Commonwealth Parliament eventually passed the Interactive Gambling Act in 2001 in an attempt to prevent online gambling companies from advertising their services and offering real-money gambling to Australian citizens.
While still being able to provide services to players outside of Australia, Australia-based gambling companies were strictly prohibited from operating within the country's borders.
However, these regulations only refer to online operators and not Australian citizens. Therefore, Aussie players have been able to continue gambling online with the help of off-shore operators. Even though the 2001 act also refers to these companies, many have continued accepting Australian gamblers with no consequences.
Current Online Gambling Regulation in Australia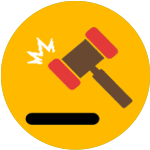 The 2001 act was supplemented by a 2017 amendment that requires off-shore operators to have an official Australian license and forbids live betting, and any offers made to Australian citizens. It also provides options for gamblers to exclude themselves from using any gambling websites to curb gambling addiction.
Since these legislations could still do little to eradicate online gambling in Australia, some government officials proposed the passing of an act similar to the USA's 2006 UIGEA. In other words, the government realized that the only way to prevent online gambling in Australia was to make it illegal for native banks to process transactions to and from online gambling sites.
Nevertheless, such a decision was never made, and Australian players are still free to use off-shore gambling websites and make safe and legal transactions using multiple payment methods.
Gambling Site Specific Australian Laws and Regulations
Below you will find links to some other sections of our website where you will find much more in-depth information of all manner of different types of online gambling sites.
Should any of these be of interest to you simply follow the links to view those gambling site specific guides and articles which should answer any questions you may have.
If you enjoy playing any type of casino games from:
Pokie machines
Blackjack
Roulette
On top of the options above, you can also enjoy a range of real money games available at many online casinos.
Sports betting is another very popular pass time for many Australian based gamblers, especially sports such as:
Horse Racing
Cricket
Rugby
With sporting events offered somewhere in the world every minute of the day there are certainly more than enough betting opportunities and betting sites available.
Playing poker online is something that many players enjoy as a pass time, whether it be for:
Free
Playing cash awarding games
Poker tournaments
As well as these, players can play from the comfort of their own home, making this a very enjoyable and easy thing to do and there are certainly no shortages of poker sites available to Australian residents.
Bingo is another popular type of gambling game and with there being literally thousands of bingo sites available online you do need to fully understand the differences between each site available.
Bare in mind not all of them will meet and exceed your expectations.
How We Selected the Best Gambling Sites in Australia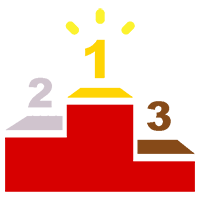 The first step in our research was to identify the gambling platforms that accept players from Australia.
Having done that, we thoroughly checked every provider based on our quality checklist and hand-picked only those that tick all of the boxes.
Of course, our screening process is very nuanced and time-consuming, and I won't get into too much detail here. That said, if you'd like to learn more about it, I've provided a quick outline below.
Why You Should Trust Us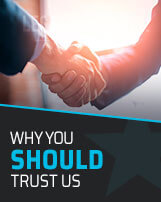 When looking for high-quality gambling advice, it is essential to find a secure source of information. This is something that we persistently labour to provide to our readers.
We've been in the business for over a decade. We are proud to say that during this time, our reader base has grown consistently.
We believe this is because we invest ample time and effort into analysing every nook and cranny of the gambling platforms we review to be able to recommend only the best to our readers. Indeed, we can freely say that we've never had complaints regarding our selections.
Finally, our interest in the gambling world doesn't end with our reviews.
Most of the people on our team enjoy gambling themselves, which makes it easier for us to spot any potential problems with a gambling platform and conduct our screening process from a user's perspective.
Ensuring Australian Gambling Sites Are Safe and Legal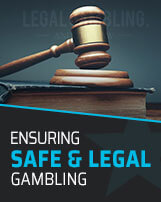 One of the first things we check for in a gambling platform is whether it holds an operating license. A certificate issued by a respected licensing authority proves that the operator runs a fair business and that players will be protected from any scam or fraud.
The next feature on our priority list is the safety measures the platform uses to protect sensitive user information from unauthorized access. For instance, we look for the latest SSL encryption technologies and similar systems.
We take user security and safety very seriously, so any operator that doesn't meet these requirements is automatically taken off our list.
Other Things We Look for in Australian Gambling Sites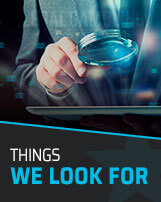 Once we've established what operators meet the necessary security requirements, we investigate other areas of their websites, such as:
Bonuses
Payments
Quality of service
Customer support
Each platform needs to pass all of these tests with flying colours. We deem it essential that the operator offers generous bonuses, enables multiple payment methods, and has a forthcoming customer support team.
Finally, we look into the diversity of the operator's gaming portfolio and betting markets to ensure that the service it is offering is top-notch and suitable for gamblers of many different profiles.
Of course, we also make sure that the platform is optimized for mobile devices and that it runs smoothly.
Online Gambling Industry in Australia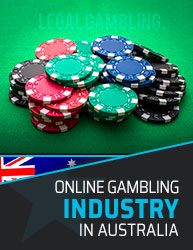 According to some sources,
Australians are the biggest gambling nation, with over 80% of the population participating in some kind of gambling activity every year.
Therefore, it's not surprising that New South Wales is the state with the second-largest number of pokies or slot machines in the world.
We've already mentioned that Australian-based gambling operators cannot offer services to Australian citizens.
However, they can still operate outside of the country, except in areas that have laws similar to Australia.
Considering the current political situation, it seems unlikely that Australian operators will be allowed to do business in their own country. However, Aussies can still freely gamble on off-shore gambling websites.
Mobile Gambling in Australia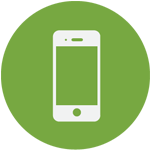 Nowadays, most online gambling services have streamlined platforms optimized for mobile devices, and Australians love playing their favourite games on smartphones and tablets.
According to Statista, over 80% of the population own a smartphone; this is why we make sure to mobile compatibility is a priority on our list when we review gambling platforms.
All of the operators we've listed have excellent mobile-friendly websites or apps that run smoothly on Android and iOS devices alike, so you can gamble with no restrictions.
Popular Payment Methods in Australia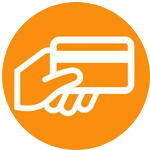 There are still no restrictions regarding transactions with online gambling platforms for Australian players. Therefore, in addition to the standard bank transfer, you can use other popular payment methods.
These include credit cards like:
As well as e-wallets like:
There is also the frequently-used Australian payment system called POLi.
Another popular but not always available payment method is Bitcoin. It is particularly suitable for online gambling since it allows for instant deposits and user anonymity.
Responsible Gambling in Australia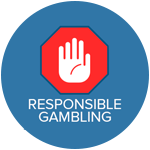 Online gambling has been known to cause addiction and, in turn, have an adverse effect on one's quality of life.
If you find yourself spending more money on gambling than you can afford, or if gambling interferes with your daily functioning, feel free to reach out to organizations like:
These organizations aim to help people overcome the adverse effects of excessive gambling by offering free phone conversations with licensed professionals and regularly scheduled anonymous meetings, so you don't have to battle the addiction alone.
Final Thoughts
Despite the government's effort to limit online gambling as much as possible, Australian citizens still have perfectly legal ways to enjoy games of chance online.
Many overseas platforms readily accept Australian citizens, enable playing for real money, and even offer fantastic bonuses. We're sure that our comprehensive list of gambling operators will help you find the one that's just perfect for you.
However, always remember to gamble responsibly. Should gambling start to cause problems in your life, don't hesitate to contact one of the organizations above as soon as possible.
Frequently Asked Questions On

Australia's Gambling Law
We do know that there are a large number of online gamblers in Australia who regularly play bingo, poker or casino games online and there are a large number of Australian citizens who regularly place bets online.
With that in mind below are a listing of the most frequently asked questions surrounding online gambling in Australia along with the answers to those questions.
Is online gambling legal in Australia?
How can I be sure online gambling games are fair?
What is the legal age to gamble in Australia?
Why do I need to send ID to a gambling site?
Do online gambling websites offer bonuses for Australian players?
Can I play for free at online gambling sites?
How do I access casino, poker and bingo games online?
Can I really win cash when gambling online?
How can I send money into an online gambling site?
Do I have to gamble in another currency online?
What Pokie games can I play online?
I have a gambling problem where should I go?