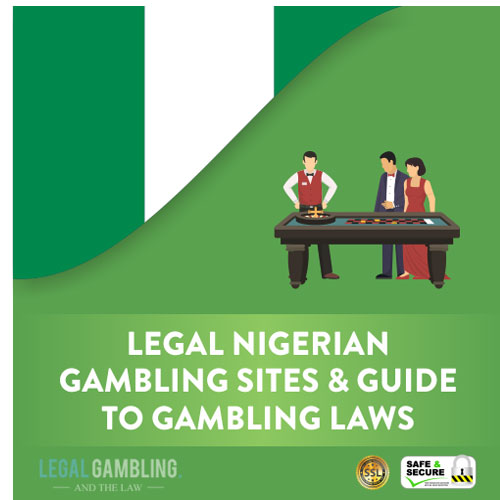 Most forms of gambling are illegal in Nigeria, as set out by the 1990 Criminal Code Act.
However, games of skill such as poker, skill-based card games, and backgammon are legal as is the national lottery.
The legality of online gambling, however, is an open book in Nigeria as the law makes no mentioned of online gambling activities, and therefore makes it legal at this time, and with no changes to the 1990 Criminal Code act expected, it is doubtful that this will change anytime soon.
While there are not any directly operated online casinos in Nigeria, those accessible are operated by offshore companies.
This is customary for most who gamble online with online casinos, poker rooms, bingo sites, sportsbetting sites and others such as live dealer casinos. This is good news for Nigerians as it means the choices online are vast and operated by trusted gaming companies that are not only licensed but act responsibly and are financially secure.
Legal Nigerian Gambling Sites
After extensive and thorough research, my team of skillful specialists has put together a list of online gambling sites that have it all — they are reliable, easy to navigate, and full of generous promotional offers.
Apart from these key features, all the gambling sites we recommend have to go through a strict assessment performed by the best gambling experts on the market. Check out the list to see what I'm talking about!
Popular Pages:
Is Online Gambling Legal in Nigeria?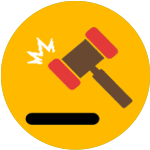 Except for sports betting, Nigerian law hasn't marked other types of online gambling as legal anywhere in the books. However, the books don't explicitly prohibit players from taking part in online gambling via international sites. That's why you will find numerous online gambling platforms that cater to Nigerians and provide multiple thrilling games and hefty bonuses.
Yet, you should never take online gambling on offshore sites lightly, primarily because you can't count on your country for protection. For this reason, you should take extra care when choosing an online page, and that's where my team and I jump in.
As stated before online gambling in Nigeria is not regulated, and it is very hard for the government to crack down on citizens who gamble over the internet. Many of the more popular and reputable online casinos today accept players from Nigeria and like any other player they accept, those that do register will be required to verify their age before being permitted to withdraw winnings. This is governed by the licenses that the casino holds and is unavoidable.
One of the advantages of playing online for Nigerian citizens is that their winnings are not taxed.
While the gambling age in Nigeria for players to gambling at a land-based casino is 20 years of age, for players wanting to gamble at an online casino the age requirement is only 18.
The process of age verification is rather simple and requires that players send documentation such as a driver's license or passport to verify their date of birth and place of residence.
How We Found the Best Gambling Sites in Nigeria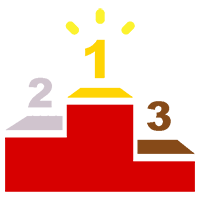 Finding the best country-specific online casino can be an uphill task, especially when you are time-limited and want to do it as quickly as possible.
Being familiar with the struggle, our team has decided to spare you the trouble and has made the top-notch online gambling sites readily available in the list above.
To put your mind at rest and get a grasp of our selection process, look at the paragraphs below.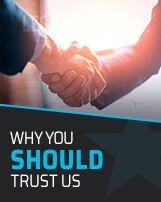 Why You Can Count on Legal Gambling
The primary reason why you can relax and put your trust in my team's hands is that we are all online gambling enthusiasts just like you. This makes us competent enough to know what to focus on when we are doing online gambling reviews.
Another thing we take pride in is the pristine reputation that we have built for years now. Needless to say, we plan on keeping it that way for years to come, so you can rest assured we won't let you down.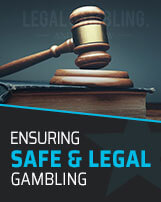 How Do We Make Sure That Gambling Sites Are Safe and Secure?
Your safety and security is our major concern. Therefore, key aspects such as a legal license from a respectable online gambling jurisdiction and cutting-edge SSL encryption are non-negotiable.
Even when we determine that a casino's license is valid and protective measures have been implemented, we consult other fellow players to double-check the information we acquired.
If there are no complaints tied to the safety and security of the respective online casino, it earns the right to enter the next assessment phase.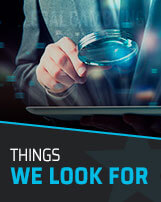 Important Aspects of Gambling Sites in Nigeria
While safety and security are crucial factors, they are not enough to make an online gambling site stand out from the crowd. Other key points my team and I examine include the selection of games and the quality of bonuses and promotions.
The sites that prove to be highly rewarding and entertaining have to score high in terms of payment methods available to Nigerian players.
Ultimately, we start a little chat with the site's customer support team to test their responsiveness and soft skills.
If the site demonstrates perfection in all of the above, we put it on our list of elite gambling sites in Nigeria.
Online Gambling in Nigeria
Nigerian gambling scene has generated a total revenue of $450 billion in 2016. Meanwhile, the number of active players has grown, meaning that the profit Nigeria makes from gambling has increased as well.
When it comes to online gambling, the only form that has been regulated by the National Lottery Regulatory Commission or the Lagos State Lottery Board is sports betting. Nigerians can access both state-regulated and offshore sites, and are said to annually spend almost $2 billion on sports betting.
When it comes to online casinos and other forms of online gambling, the Nigerian government hasn't yet decided to give the state operators the thumbs up. Therefore, players from Nigeria have the option to play their preferred games on international online gambling sites.
Mobile Gambling in Nigeria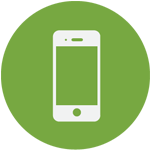 All gambling sites available to Nigerian players are optimized for both mobile and tablet use.
The operating system that powers your device won't make any difference, whether you use:
All users are welcome on these gambling sites. This is possible due to the HTML5 technology online gambling sites use so that you can easily access them via your web browser.
For some types of gambling, sites will go the extra mile and create a designated real money gambling app that you can download and access your favorite online gambling hubs in no time.
Popular Payment Providers in Nigeria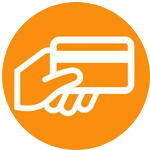 Nigerian players have more than enough options to deposit and withdraw money when playing in offshore online casinos. Credit and debit cards such as Visa and Mastercard are still widely used for online gambling transactions.
E-wallets are right behind, with PayPal leading the crowd. Neteller and Skrill are also popular, as well as Airtel Money that's been preferred by most African countries.
Cryptocurrencies like Bitcoin are slowly making their way in the Nigerian online gambling market, where they will join alternatives like checks, prepaid cards, and other online payment services.
There are also sites that accept Nigerian Naira, which makes online gambling even more convenient.
Future of Online Gambling in Nigeria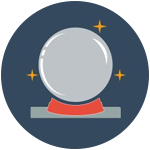 With internet connectivity and smartphone popularity in the full bloom, the iGaming sector in Nigeria has been thriving lately.
Furthermore, if the Nigerian government decides to give country-based online casinos a push, the future of online gambling in this African country will highly likely be bright.
Both the country and the players will benefit from legal online gambling — Nigeria would collect a significant amount of money from the activity, while the players would feel more protected when playing on legal online gambling sites located within the country borders.
Responsible Gambling in Nigeria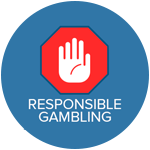 One thing you should always have in mind when it comes to online gambling is to do it responsibly at all times. Even though it looks like a harmless activity meant to provide you with some fun, reckless spending on online gambling can cause serious consequences.
In case you seek help with problem gambling, or know someone who does, the best thing to do is contact professionals from your area and ask for assistance. You can try with one of the following organizations:
Gamble Aware – A renowned international organization to help problem gamblers and their families.
HelpGuide — A helpful guide to learn about problem gambling and how to find online help.
Final Thoughts
A legal gray area is not a problem for online gambling lovers in Nigeria. A plethora of online gambling sites is more than happy to accept Nigerian players and bury them in a vast amount of special offers on supreme online games.
However, this neverending list of gambling sites can be confusing, and you really need to know the ins and outs of the industry in order to choose the best possible option. If you don't feel like spending all your free time looking for the best online gambling venues, the good news is that you won't have to.
Our list is all you need, as it contains only the prime gambling sites that will make your gambling experience unforgettable. I will be more than happy to provide you with additional information if needed.
Until next time, have fun and play responsibly!
Frequently Asked Questions On

Nigerian's Online Gambling Law
Is online gambling legal in Nigeria?
Are these sites safe and secure?
Can I access these sites on my mobile device?
Which software providers supply Nigerian online casinos?