Legal UK Gambling Sites
UK residents are spoilt for choice when it comes to online gambling. There are thousands of sites that accept Brits with open arms, some of which are licensed by the UKGC, while others operate from outside the country.
With so many options to choose from, it may be challenging to identify a genuinely first-class gambling site. You have to get down to the nitty-gritty of all these sites so that you can set apart the potential candidates. All of that hassle is time-consuming and, frankly, boring.
Luckily, we've done all the legwork for you and comprised a list of high-quality gambling sites in the UK. All the operators below were vetted by our team of industry specialists for safety, bonuses, customer support, and other relevant aspects.
Rank
Broker
Offer
Trade Now / Review

Deposit: $50

Payout %: 1:50

Trade Now!

Deposit: $50

Payout %: 97%

Trade Now!
Popular Pages: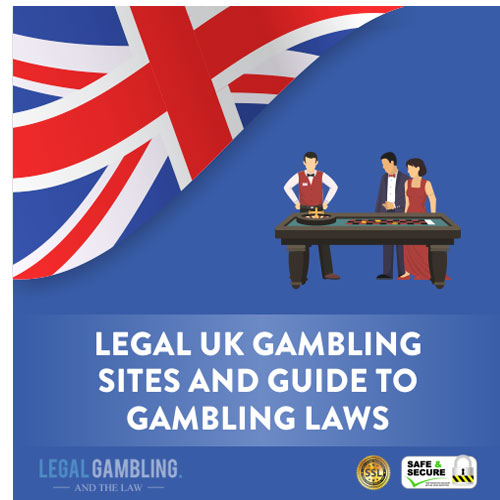 One of the most influential periods of the law in the U.K for both online and offline gaming establishments was in 1994. The initial form of online gambling was introduced by Microgaming even though the first casino was only launched around 2 years later.
Furthermore, the UK National Lottery was introduced which is believed to have familiarised one of the biggest mainstream social activities in the UK.
These new additions to the gambling industry sparked the first of many regulations and laws, of which Barbuda and Antigua announced the foremost laws followed by the better acknowledged formations such as Alderney and Gibraltar a few years later.
Therefore, the gambling laws and licenses remain far younger than the extensive majority of professionals involved with the development of the licenses and legal framework, effortlessly explaining the vast changes and developments within the industry.
For more information on gambling laws and the history of regulations checkout our informative guide on UK Gambling Laws.
You will find a large number of gambling sites can be accessed from within Great Britain, and whilst there is a legal framework within Great Britain which is always being reviewed and updated when necessary, to take into account new technical advancements such as mobile gambling there are both UK licensed and unlicensed sites available.
To legally advertise a gambling sites whether a bingo, poker, betting or online casino in the UK the operating or own of that sites needs to have applied for and have been granted a UK Gambling Commission issued Remote Gaming Permit.
Is Online Gambling Legal in the UK?
Prior to 2005, many of the gambling laws and regulations were held by the Gambling Board of Great Britain, but in 2005 the UK Gambling Commission was established, taking full control just 2 years later. The Gambling Board's responsibilities were reserved by the Gambling Commission who also took full obligation for online gaming within England.
Preceding November 2014, online gambling establishments were only allowed to market in the UK if a license that meets UK Gambling Commission regulations was obtained. Therefore, to provide online gambling to the UK, casinos required licenses from the UK Gambling Commission itself, the EU (Malta included), Alderney, Isle of Man, Barbuda, Antigua, or Gibraltar.
In November 2014, the UK Gambling Commission brought all the regulations onshore, thus requiring gambling establishments to obtain a license from the UK to operate within the country. The Spring of 2016 demonstrated the robust effects set out by the UK Gambling Commission's rules and regulations set out for gambling sites operational in the UK. Furthermore, in December 2015, the UK also included tax law to all forms of gambling, applied to the point of consumption for all players within the UK. Therefore, establishments in the UK pay tax on earning from UK players and even gambling sites located elsewhere around the world who accept UK players are obligated to adhere to these tax laws of 15%.
Since the new law was established, the UK gambling market saw many establishments limit their marketing or withdrawal from the market all together while other off-shore formations strived to remain part of the lucrative market, but went through various pains to reach requirements.
How New Laws Affect Players
Many of the changes made to UK gambling law was established to provide a safer and better controlled gambling environment for players. The limitations applied to casino establishments have ensured secure and responsible gambling that's regulated onshore by the UKGC (United Kingdom Gambling Commission). Below, are the key affects these changes will have on your gaming experience as a player.
Licensing
Gambling establishments licensed by the UKGC providers the end users with a safer gaming environment that's agreed to the rules and regulations set out by the commission. Therefore, these casinos have agreed to random testing that ensures responsible gambling and fairness on all games. In addition, members of the UK can report any issues to the UKGC regarding any sites that have been licensed by them.
Any site that does not hold such a permit is not permitted to advertise to UK residents and citizens, and should you play at such a site then you will not have the added protection offered by the UK Gambling Commission, nor will you have anywhere to turn if you run into any kind of problems with such a site.
Regulation
All sites with a license agreement from the UKGC are regulated for fair gaming and tested at random as mentioned above. Establishments that have tampered with payout rates or any other forms of software to increase gains for the casinos are subject to fines, complete revocation of their license, and further legal action. Testing of regulation is carried out at complete random by third party auditors who report back to the UKGC.
Safety
In aggregation with law changes, the UKGC have increased required security measures on all gambling sites operational within the UK. Therefore, higher levels of security are required on firewalls, payment methods, player security, and other measures set out by the commission.
What the New UK Gambling Laws Mean To You
With the 2014 bill, the UK government intended to provide a safer and more secure gambling environment by ensuring licensed companies that are tested and regulated. While limiting the amount of disreputable casino sites, the law also ensured off-shore establishments comply with the level of security and fair gaming.
On the other hand, dissenters claimed the new act is unfairly aimed towards the gambling segment due to the added tax. The concern of black market casinos was also raised, but with few methods available for gambling companies to force customers to accept the added tax burden, players obviously prefer to join a regulated online casino instead of risking unfair gaming at black market casinos. Therefore, online casinos operating in the UK carry the additional tax for all UK-based players.
With the initial involvement of the new law, the future of the biggest gambling market was questioned as gambling establishments feared for their ability to provide gaming to the UK. However, in 2015, the effects of the new bill have shown mercy compared to what gambling companies expected. The majority of major and minor gambling establishments simply applied for the license, adjusted their services, security, and responsible gambling as needed and received their license. In addition, all these companies were required to adjust their financial forecast due to the added tax requirement. Casino establishments that didn't meet the regulations haven't received a license and are consequently removed.
Today, the UK market is rated as one of the most respected and trusted gambling regions worldwide while remaining one of the most lucrative and desired for gambling companies. For players, much safer online and land-based gambling institutions are presented and the UK Gambling Commission has much greater control on the level of fairness and security.
As for revenue, a total of £4.5 billion has been recorded per annum, which was posted in November 2016. Compared to revenue prior to the new laws, the UK experienced more than double the amount of revenue. Many believe it's due to the promise of fair and secure gambling opportunities.
Gambling Site Specific UK Laws and Regulations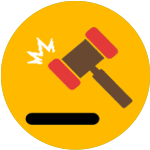 When it comes to online gambling in the UK, the possibilities are virtually endless. Ever since the Gambling Act passed in 2005, the pastime is legal in the country. The main gambling regulatory body is the UK Gambling Commission, and it governs all forms of online wagering.
Among other things, this organization makes sure the operators that offer online gambling services that are licensed in the country meet the necessary standards.
Furthermore, British players are also allowed to legally play in offshore-based gaming establishments. Therefore, they have a wide range of sites where they'll be welcomed, including all the biggest and most reputable operators in the world.
To get a clearer picture of how the UK online gambling market is regulated, we'll discuss the legal status of each gambling activity separately.
The UK was a gambling-friendly country pretty much throughout the entire modern history. Even before the Betting, Gaming & Lotteries Act was passed in 1963, gambling was widely popular in Britain. The passage of this legislation led to the opening of numerous public casinos and bingo halls throughout the country.
With the emergence of online gambling in the early 2000s, millions of avid UK gamblers found themselves in the legally-grey area because the obsolete laws didn't address the newly developed forms of gambling.
It was only in 2005 that the 1963 Act was finally modernized as per the 2005 Gambling Act. This legislation was created as a more adequate system of regulation of the gambling industry that also included wagering over the web.
The most significant impact of the 2005 Act was the creation of the UK Gambling Commission. This regulatory body set rules for casinos licensed in the country and put a framework in place to ensure that they were followed. According to the 2005 Gambling Act, offshore-based casinos that welcome UK punters were not required to have a licence by the Gambling Commission.
In a nutshell, UK players are now presented with two legal options. First is to play in one of the hundreds of online casinos licensed by the UK commission, and the second is to go visit overseas-based online casinos and register there. These casinos include operators licensed by the Malta Gaming Authority and the Curacao Government — both of which are well-respected casino licensing jurisdictions.
Both land-based and online sports betting are legal in the United Kingdom. The 2005 Act placed a new set of regulations on sports betting while authorizing the UK Gambling Commission to oversee all forms of betting in the UK.
All the household names in the global sports betting industry accept real money players from the UK. Apart from nearly 500 UK-licensed online bookies, all land-based juggernauts have online sports betting sites. There is also a whole host of betting exchanges that accept real money bets from UK punters.
In December 2014, the British Parliament enacted the Point-of-Consumption Tax, imposing an additional 15% tax on foreign bookmakers that offer services to UK players. While this law drove some operators away, the United Kingdom remains one of the most competitive online sports betting markets in the world.
It's fully legal to play online poker in the UK, provided that you're of legal age and have a permission to operate the device you're playing from. There is a vast number of trusted and licensed online poker rooms in the UK.
The Gambling Commission is responsible for making UK online poker sites safe and secure. All the platforms that were granted licences by the UKGC have to adhere to high-standard requirements.
The passing of the Licensing and Advertising Act in 2014 enabled poker sites from other countries to apply for a UKGC licence as well. The best part? You don't have to pay taxes on your online poker winnings, and this applies to full-time gamblers as well.
Not only is online bingo legal in the UK, but this pastime is also licensed and regulated. This means that, if you're playing in a licensed bingo site, you're guaranteed a fair game. While there isn't a statutory definition of online bingo in the law books, the UKGC has published its own view on how the game differs from other forms of gambling.
The UKGC oversees all licence holders and resolves any complaints they receive about bingo operators. If any company is found to be breaking the terms of their licence, they could be facing heavy fines and even get their licences revoked in extreme circumstances.
Daily Fantasy
DFS is legal in the UK, and all daily fantasy sports sites in the country are required to have a licence from the UKGC. Fantasy football is particularly popular among UK punters, with thousands of players placing bets on virtual EPL and other top-tier football leagues in the UK.
A number of DFS operators from the US have recently entered the UK market. These include DraftKings UK, FanDuel, Playon, and Yahoo DFS — to name but a few.
UK and Online Gambling Industry
The online gambling industry in the UK is exponentially growing, and all the latest statistical figures support this assertion. Between April 2018 and March 2019, the total gross gambling yield (GGY) was estimated at £14.4 billion. Of that number, £5.3 billion was secured from gambling online.
According to Statista, the gambling industry provides jobs for over 100,000 employees in the UK, most of which are employed in the betting sector, followed by casino and bingo.
The reason for that success is that online gambling is easy, convenient, and fun. Exciting innovations within the sector are attracting an increasing number of customers.
It's predicted that this trend isn't going to buck in 2020. With tech advances in the fields of AI, AR and VR, more and better ways of gambling are going to be introduced to gambling websites. It's also forecast that, in 2020, online casinos will begin to accept cryptocurrencies like Bitcoin, Litecoin, and Ethereum as standard.
Mobile Gaming in the UK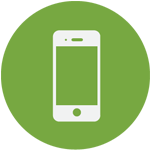 Mobile gaming has become increasingly popular over the last few years. Naturally, UK gambling sites keep up with the latest tech trends, and pretty much every British-friendly operator has optimized their gambling platforms for mobile devices.
Millions of avid UK gamblers can place real money wagers on these sites, even if they're far away from home. Better yet, they can enjoy their favourite casino, sports betting, and bingo games on the go, no matter if they use iOS or Android-powered devices.
Some UK gambling sites have even launched dedicated apps that seamlessly integrate into mobile devices. You can claim fantastic bonuses, make payments, and play thousands of games wherever you are, whenever you want.
Popular Payment Methods for Online Gambling in UK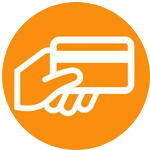 The list of payment methods that UK players can use for depositing and withdrawing in online gambling sites is quite extensive. Debit cards are the most widely used payment options, as they allow quick deposits with no extra accounts needed. Most gambling sites support Visa and Mastercard payments.
E-wallets represent a safe and modern way of making online payments in gambling sites. Neteller, Skrill, Entropay and PayPal allow players to cash out funds from their gambling accounts almost instantly, without compromising their personal information in ways they do when using debit or credit cards.
A number of UK gamblers use Prepaid cards like Paysafecard to facilitate payments. These cards are paid in cash in local retailers and you can purchase them all over the UK.
Some gambling sites accept mobile payments. Pay by phone casinos in the UK have seen a sharp rise in popularity in recent years. Boku is the leading mobile payment provider in the casino industry, supported by numerous UK gambling sites.
Cryptocurrencies are the next big thing in the UK online gambling industry. By providing an unprecedented level of anonymity, crypto gambling sites are becoming increasingly popular among UK punters.
Future of Online Gambling in the UK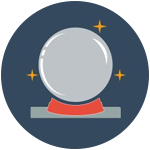 With such a well-regulated industry, the UK presents an ideal destination for gamblers of all tastes. And, according to some estimations, the things are going to get even more exciting when VR and AI fully merge with the gambling industry.
This will bring the online gaming experience to a whole new level, and Brits will have the first row tickets when this happens.
In the meantime, they can enjoy online gambling in thousands of legal and licensed gambling sites.
Responsible Gambling in the UK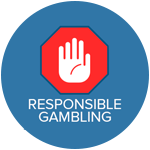 Brits wager more per citizen than any other nation in the world. Fortunately, the UK has some of the most strict gambling laws in the world, and every gambling operator licensed in Britain is required to offer and promote responsible gambling.
If you're experiencing a gambling problem, feel free to get in touch with the organizations below. They will provide all the help you need to put your gambling activities under control.
Final Thoughts
We've reached the end of the road. I sincerely hope that my article gave you an insight into how the UK online gambling framework is structured. Don't hesitate to use any of my sponsored sites, and remember to always gamble responsibly.
If there is anything else you need, feel free to reach me out in the comment section below. I'll make sure to answer all your questions as fast as I can.
Frequently Asked Questions On

UK's Online Gambling Law
To give you as much additional information as we possibly can, below you will find a range of questions often asked by UK based gamblers who are looking to or who have already started gambling online. Below each question is the most relevant answer and further down this guide we have links to additional information packed guide on the more specific type of gambling laws surrounding certain types of gambling sites should you be looking for additional information.
What is the UK minimum legal age to gamble?
Are gambling winnings taxable in the UK?
What happens if I wish to complain about a gambling site?
Can I play casino games for free?
Do gambling sites get taxed in the UK?
Why are lots of TV shows sponsored by bingo sites?
How do I know gambling sites are fair?
Can I really win big gambling online?
Where should I turn if I have a gambling problem