Legal US Online Sports Betting Sites
The US online sportsbook market is slowly but surely getting bigger every day. To make it easy for you, we have created a table with the best online sports betting sites where you can safely bet on a wide range of sports. Take a look at the table below and choose the one you like the best.
Popular Pages:
Whether you'll be able to place online sports bets depends on what US state you're in. Each of the US states has the right to legalize or ban online gambling. Therefore, some US states legalized online sports betting sites. If you want to bet on your favorite sport online, you need to be physically located in the state where online sportsbooks are legalized. Also, you need to be older than 21.
Is Online Sports Betting Legal in the US?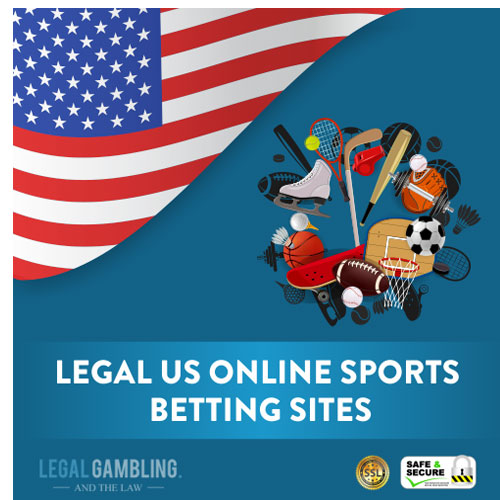 It is unclear how many American citizens bet illegally on sports and the American Gaming Association estimates it at around $150 billion annually. Everyone's focus is the Supreme Court, likely to decide within the next few months to hear Governor Christie's appeal.
The court's action is uncertain, and the debate is based on the states' right versus economically harmful federal overreach as well as the position of the Justice Department.
Gambling industry experts believe that seven states have already expressed interest in the infrastructure and tourism revenue as well as added tax that would be generated from legalized gambling.
Professional leagues have opposed the legalization of for many years and are now ready for changes. Even the Commissioner of the NBA, Adam Silver has publicly shared that he is in favor of regulated sports betting recently.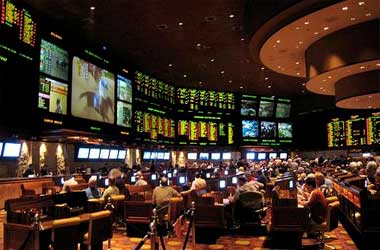 Becker & Poliakoff's, gambling expert, Daniel Wallach said in April 2017 that the rise in daily-fantasy sports and the placement of NFL and NHL franchises in Las Vegas diluted the spirit of the law, he feels legal sports betting could take another three years.
When it comes to legal betting on sports, the US won't follow the example of the Asian and European soccer teams soon that put the logos of online betting site on their jerseys since there is still a sizable public relations gap to overcome and nobody likes sports bettors that much. Maybe that is why films portray gamblers as charming pool hustlers or cardsharks instead of sports bettors. A general feeling is that in games of chance and cards the house gets hurt while in sports betting the victims include fans, teammates, and the American youth, generally everyone.
By sharing all the data that goes into making informed bets, gambling could shake its bad association since those who gamble their savings at crap tables are morally speaking no different to punters blowing their money on their favorite team. What further delay the legalization of sports betting in the USA are the scandals of match fixing in Asia and Europe.
In May 2017, it was announced that a new bill is drafted that could open legal sports betting options in the US. The new bill is called the Gaming Modernization Enhancement and Accountability Act as narrated by ESPN. Sports betting outside of Nevada is banned by PASPA, the new bill would let all states do as they wish regarding regulating sports betting and a number of statehouses and lawmakers have expressed their interest. The bill also defines that betting under the federal law includes daily fantasy sports. Short-term progress on the bill is unlikely due to the congress being paralyzed by problems surrounding the layoff of James Comey the FBI director and the administration of President Donald Trump.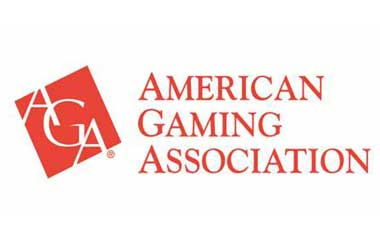 Spearheading for legalized sports betting, the American Gaming Association has agreed to forward the bill to Trump's office although Congress needs more motivation on sports betting legalization. Professional sports leagues, as well as the NCAA, has not unified regarding legal sports betting.
The NCAA are still opposed to any type of sports betting, the Major League Soccer and PGA Tour are more confident about the future of sport betting regulations.
The NFL still opposes legal sports betting and is moving a team to Las Vegas; even the NHL is heading to Las Vegas and has softened its stance regarding casinos that offers sportsbooks.
The Major League Baseball is getting much closer to the NBA but has failed to share that it wants regulated sports betting, and the NBA's Adam Silver have many times revealed that he supports regulated sports betting, although his league won't lobby for it. Have a look at the legal US online casino sites or US poker sites if you are looking for up to date list.
CNN Money announced on the 27th of June 2017 that the Supreme Court agreed to hear New Jersey's case, in which the state wants to legalize wagering on sports. The court will hear the case in October, and New Jersey aims to overturn the Amateur and Professional Sports Protection Act of 1992, banning sports gambling in all but four states, including Oregon, Montana, Nevada and Delaware. Major sports leagues want the law to be upheld while several have signaled they are open to it. It is Governor Christies wish that New Jersey's economy would benefit from sports betting, while lower courts ruled against and the Supreme Court was urged by the Trump administration lawyers not to take the appeal.
Should New Jersey prevail, it would open the national floodgates for sports betting; Daniel Wallach reported that bills have already been introduced to legalize sports gambling in West Virginia, New York, Hawaii, Connecticut, Maryland, Michigan, South Carolina, and Pennsylvania should the 1992 law be revoked. While New Jersey has been a major player in the legal betting battle for legalized sports betting, several states will prepare bills as the case moves forward in the Supreme Court.
In 2011, American voters showed their approval towards sports betting although the NHL, NBA, NFL, NCAA and Major League Baseball sued and successfully stopped it. The same leagues sued and stopped the law tried by the state in 2014, and last year the federal appeals court upheld the ban.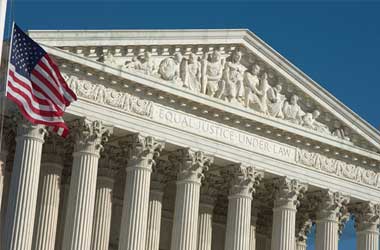 This year the Supreme Court decided to delay its decision on hearing the case until President Trump's solicitors would weigh in on behalf of the federal government.
With Atlantic City Casino once being owned by President Trump he was previously believed to have favored the legalization of sports betting although his administration now has asked the Supreme Court to dismiss the case.
The case will only be heard during the next term starting in October 2017, and all eyes are on the Supreme Court to legalize betting in New Jersey, opening the path to numerous other states who already expressed an interest in sports betting and the benefits should it be legalized in the USA.
NJTV News
In the US the Wire Act made it illegal to place bets over the telephone, and for many years this act of law was also used as a way of making internet based bets illegal, this did not however stop may people in America from placing sports bets online at offshore sports betting sites, and there has always been a very large market in sports betting, more so when some of the major sporting events are taking place.
Recently however there has been an infrastructure put in place and also a change in the law in three US States those being New Jersey, Delaware and Nevada, and as such you can now legally gamble in those jurisdictions if you place your sports bet at one of the newly State licensed sites.
Sports betting as an entity within itself may be legal in several states, including New Jersey, New Mexico, Montana and Delaware, but online sports betting isn't quite as liberal in those states. Only four of the 50 states accept online gambling as its own entity, and that's not to say that sports betting is available via such a method. As with many other gambling sectors in America, it's quite the chaotic affair when it comes to the legality of things.
And while the introduction of PASPA in 1992 pretty much outlawed sports betting throughout the United States of America, a light did shine in the sector at the start of 2019. Before that time, only Nevada was able to provide online sports betting options to gamblers, due to it having such regulations set up prior to the PASPA.
That same PASPA law was overturned earlier on in 2019 though, meaning that sports betting pretty much became a legal entity throughout the country. Of course, each specific state still gets the final say on whether or not sports betting is able to take place within, but there aren't quite as many restrictions on its operation as previously. Multiple states have expressed their interest in offering both land-based and online sports betting to residents from within in recent times. Yet, the online gambling laws of the UIGEA do remain somewhat of a problem for this to take place via the internet, so it's more likely that land-based sportsbooks will have an easier time setting up.
Even though this is the case, there are various online sportsbooks that accept players from the United States and have been doing so for a number of years now. In fact, we have located the very best of these for you to check out and potentially join. As the laws regarding sports betting have become a little more liberal overall now, then the list of those welcoming US bettors could increase in the future, too.
The Laws for Online Sportsbooks in US
Currently as a US based online sports bettor you are legally allowed to gamble online within the Nevada, New Jersey and Delaware State boundaries. The two licensing commissions who oversee online gambling in those jurisdictions are listed below, for more information please follow the respective link.
Below are two licensing authorities who whilst sites licensed in their jurisdictions do offer their sports betting sites to US based sports bettors they do not afford the same protection as those listed above, and neither of these two jurisdictions are legally recognised in the US.
How Do We Find the Best Sports Betting Sites?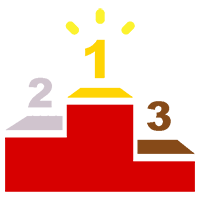 When we were creating this list of the best legal online sportsbooks, there were a few factors we took into consideration — the licensing and regulation info, sports selection, payment options, promotions, and similar. We would never recommend a platform we didn't believe was trustworthy and reliable.
Google and other search engines are filled with multiple sports betting sites that cater to the US market, but our reviews have weeded out the weak from the strong. We will only recommend the good sites to you and be honest about the features that they incorporate. Sifting through search engines and their results is time consuming and could lead you to a scam site.
Any sports betting review you choose from our list is perfectly safe for you. You can rest assured all your information is safe and sound, and you can enjoy your online gambling experience to the fullest.
Our Experience
As the name of our website says, we worry about the players' safety. We make it our top priority to provide our readers with accurate and reliable information. Each of our reviews is completely honest. When we're writing them, we always ask ourselves this question — would I create an account here and place bets? If there is even a hint of doubt, we would rethink whether that sportsbook is worth our attention.
Making Sure Sports Betting Sites Are Legal and Safe
Before we do an in-depth analysis of an online sportsbook, first we make sure it adheres to rigorous standards and rules issued by the regulatory body. Then, we take a look at the license it holds, and check if it's issued by a trustworthy body of authority. We will never recommend an unlicensed or unregulated online sports betting site.
All legal sportsbooks display a logo of the regulatory body that provided them with a license to operate. Also, we take a look at the encryption technology that the platform uses. We look for top-notch modern technology that will ensure all data is encrypted and safe.
What We Look for in an Online Sportsbook
There are many factors that we considered when creating our collection of the best US sports betting platforms. Of course, as noted earlier, we will always recommend licensed and regulated platforms to you. This way, you can sign up to such a sportsbook and not worry about whether you'll be given fair betting options or if you'll ever receive a pay-out from your account. Granted, the sportsbooks are located offshore, but they should still hold at least one licence to ensure your safety as a bettor.
Something else that we looked into when creating our collection of the best sports betting sites, was whether they had a good range of sports for you to bet on or not. It's fine to have a great-looking website and promises of huge promotions, but if there's only the possibility of betting on four or five sports, is it really worth it? We'd say not. So, the platforms that make up our collection will always give you numerous sports events to wager on, including popular offerings like American football and ice hockey.
Speaking of the promotions side of things, it's relevant for us to find sportsbooks with intriguing welcome offers and ongoing rewards that you can benefit from. So, as you'll see from our list of the sites that accept US players, they all come with intriguing and rewarding special offers. These include welcome rewards, VIP schemes and sometimes daily and weekly promotions to claim. Gamblers always like to be able to get something a little extra for their efforts, which is why promotions are such a great part of these online sites.
One other thing that we considered when constructing the selection of the best US online sportsbooks, was how speedy their pay-out processes were. Plus, what payment methods are supported at the sites for this to take place. You'll see from the list and subsequent reviews of the sites that they all come with good withdrawal timeframes and offer a selection of payment methods for you to utilise for both depositing and withdrawing. Bettors prefer to have a good selection to choose from with regard to this, so you can always expect to find different possibilities at our recommended sportsbooks.
Blacklisted US Online Sportsbooks
Unfortunately, there are a lot of online platforms that like to take advantage of new and inexperienced players. However, we have experience in reviewing online gambling platforms, so take a look below at the sites you should definitely avoid:
TopBet
Slow or no payout
Associated with questionable organizations
OddsMaker
Winners' money gets confiscated
Part of some disreputable organizations
CarbonGaming
No promotions
Affiliate practices are deceptive
Online Sports Betting Industry In The US
In-Play Sports Betting
The invention of in-play betting has taken the sports betting industry by the storm. The possibility of placing bets on events while they are played takes your betting experience to another level and adds a new layer of excitement. If you're a thrill-seeker, you will definitely like this option.
Naturally, not all online sportsbooks offer in-play betting, so if you want to put your sports betting skills to test, choose a sportsbook with a live betting option.
Mobile Sports Betting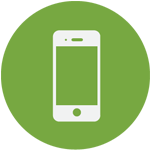 Some US states have legalized mobile sports betting apps before they accepted online betting sites. So, you won't be denied a rich selection of great sports betting apps for your mobile device.
Some of the biggest names in the sports betting industry have launched their mobile apps specifically created for the US players. Usually, mobile apps mimic the website and are easy to navigate.
However, before you opt for a mobile app, make sure the sports selection is the same as the one on the desktop version. You don't want to miss out on anything.
Popular Payment Methods for US Bettors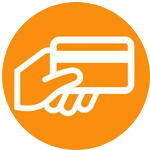 If you want your banking information to be secure, you need to select a reliable payment method.
We are here to help you out and point to the most popular banking choices that are available to US players:
Before you add your preferred payment option to your account, go through the banking details and see whether there are some additional fees to your deposits and withdrawals. Additionally, you want to see your payments go through swiftly and with a good withdrawal timeframe.
The Future of Online Sportsbooks in the US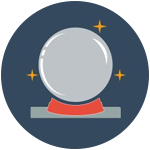 Despite some fruitless attempts of the US government to impose a ban on online sports betting, this industry is thriving. More and more US states are dropping the ball and making online sportsbooks legal.
Currently, there are 18 US states that have legalized this type of gambling activity. We believe that these states represent an example and that more will follow in the future.
Responsible Gambling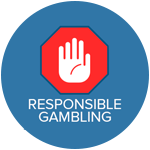 Online sports betting is a fun activity that can be profitable at times. However, first and foremost, online betting should be considered a form of entertainment. Unfortunately, a large part of bettors is affected by problem gambling.
Each reliable and safe online sportsbook needs to include certain tools that ensure responsible gambling, such as betting limits, time limits, and similar.
Additionally, these platforms should offer the possibility of self-exclusion. That way, if you notice that you might have a problem, there are ways to control it.
Here are some resources that will be able to help you out in this delicate situation:
It's of utmost importance to keep players safe and informed about different ways they can seek help, in case they (or someone close to them) need it.
Our Final Thoughts
Our reviews of online casinos are completely honest, and we take this task very seriously. Unfortunately, there are a lot of unreliable online sportsbooks out there. Because of that, we wanted to bring you the best US legal online sports betting sites in 2020.
Feel free to comment below and, if you have any questions, don't hesitate to contact us.
Frequently Asked

Questions
If you do wish to play poker online and you are based in the US then please do take a few minutes to look through the following set of frequently asked questions and the respective answers as by doing so you should get a much better understanding of how you can legally do this and will find the answers to many different questions that you may have been looking for the answers to.
Which are the safest sports betting sites?
Can I bet using my credit card online?
When can I place a sports bet online?
How does a betting site know where I am?
Can I bet with my cell phone?
What currencies can I bet with online?
How soon can I cash out my winnings?
What types of wagers can I place online?
What age do I have to be to legally bet online?
Why can I not use some web wallets?