Online Gambling in New Jersey – Best Casinos to Gamble in New Jersey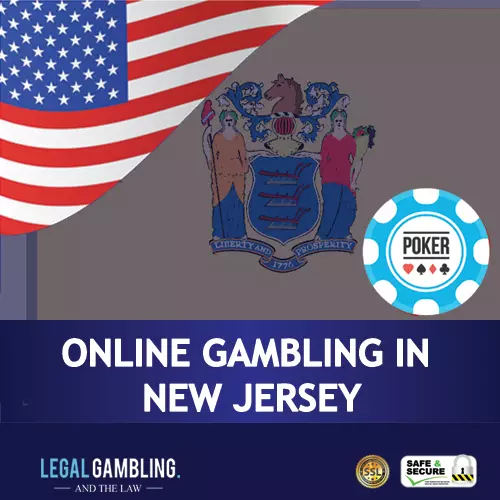 New Jersey gambling fans are spoilt with choices. Atlantic City has been a gaming hotspot for years but, in reality, the New Jersey gambling laws aren't as liberal as you would think.
Tribal casinos are non-existent, the state deems charity gaming illegal, and has failed to address social gaming.
We must give credit where credit is due — the Garden State boasts an abundance of lavish casino resorts and has legalized online gambling.
Below, we've discussed the online gaming options, along with key points about New Jersey's gambling laws.
List of Casino sites accepting players from New Jersey:
History Of Online Gambling In New Jersey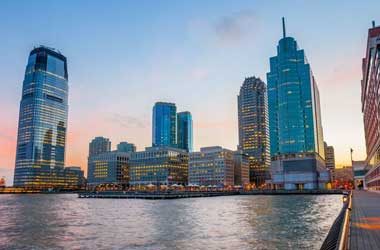 New Jersey has relatively permissive state laws concerning gambling.
The state does make a fair amount of revenue due to the taxation of gambling winnings.
However, sports betting has been considered illegal in the state due to a combination of the state laws along with the federal laws in place.
New Jersey describes gambling as the willing participation of risking a valuable item, where it is physical or monetary, on the future of an unforeseeable event, which in turn, will allow one party to gain something of value depending on the results of the event.

This type of gambling is considered illegal when this happens without the proper license or regulations.
New Jersey is home to seven casinos, all of which are located in Atlantic City. This can create a burden on those who are not willing or able to make a long-distance trip across the state.
The forms of gambling that are permitted are horse racing including broadcasting wagers and on-track pari-mutual betting, casinos games, raffles, and bingo as well as the state lottery. The possession of an unlicensed gambling machine is prohibited in the state, as is unlicensed gambling that takes place on Sunday. While greyhound racing is illegal in the state, sled dog racing is allowed seasonally during the fairs and exhibits that happen year round.
While residents in the state have dealt with not being allowed to place sports wagers for decades, the rising number of online offshore casinos and sportsbook are slowly changing that reality. Many residents in New Jersey have flocked to these online offshore sportsbooks for the ample amount of opportunities to place wagers along with the freedom to do so.
Is Online Gambling Legal in New Jersey?
After much anticipation, New Jersey has finally legalized online poker and casino rooms. The state offers a larger iGaming market than Nevada or Delaware, with five government-approved operators. Each of these companies has its own separate network that hosts different sites. On top of that, there are several overseas gambling websites that NJ residents can visit to play their favorite casino games.
Many sites are promoting illegal, unlicensed gambling platforms to NJ residents. My list, on the other hand, contains only legal, regulated online casinos that allow anyone who lives in or visits New Jersey to register and play casino games for real money.
Does New Jersey Allow Legal Online Sports Betting?
Until June of 2018, the answer was no. The New Jersey state laws along with the federal laws have prohibited any bookies from being licensed within the state along with barring gambling venues the right to allow its patrons to place sports wagers. The only legalised sports wagers in the state can take place in a private home socially. It should be noted that the state laws along with the federal laws only affect land-based gambling operations.
Placing sports wagers online is allowed and legal in the state. Many reputable offshore sportsbooks are allowing US-based places a sanctuary to place their sports wagers without fear of prosecution. Just be diligent in ensuring that the sportsbook used is licensed in its origin country and is owned by a trustworthy company. However, the governor did sign a sports betting bill into the state law in June 2018 – thus making it legal to bet on sports in New Jersey.
Future of Online Gambling In New Jersey
The future of sports betting in New Jersey is looking bright. New Jersey was amongst one four states that have previously approved a bill that included sports betting. Now that the ruling was official, the governor of New Jersey, Phil Murphy, signed the new legislation into the state law in June.
Sports betting was a highly anticipated topic in the state as it was a constantly discussed topic in the last six years. Though New Jersey quickness has made it the second state since the ruling, the first being Delaware, to legalise sports betting. The hopes of this are to bring even more revenue into the state along with renewing the thrills of tourists and residents visiting the casinos and racetracks. Moreover, since New Jersey tapped into a potentially million-dollar market – the state is in the process of creating new sports betting lounges that are said to broadcast an array of live sports.
In the weeks following, many of the racetracks and casinos in the state are preparing and investing for the influx of wagers that are going to be coming. While the state government is expecting sports betting to cause a major impact – the president of the Senate, Stephen Sweeney, has stated that sports betting will be an industry that is going to steadily rise in the upcoming years. Sweeney continues that he predicts that New Jersey will become a hub and the leader in sports betting due to the swiftness of the bill being passed along with the preparations previously made.
Now that Murphy legalises sports betting in the state, he is planning on placing the first ceremonial bet on a racing track at Monmouth Park on June 14th, 2018.
Frequently Asked

Kansas Online Gambling Questions
What are some local teams that I can place bets on in New Jersey?
What are the popular banking methods used by New Jersey residents?
Can I use a mobile sportsbook?
What kinds of bets are there?
Other US States Laws & Regulations For Online Gambling