Online Gambling in Massachusetts – Legal MA Casinos To Gamble On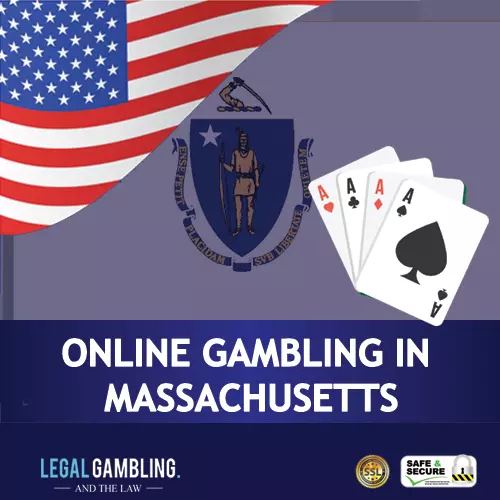 Massachusetts plays a significant role in the history of the US. While it is known for the Boston Tea Party, Massachusetts hasn't yet agreed to an online gambling party. On the other hand, it has displayed progression regarding some other types of gambling within the state borders.
The Bay State has opened a few casinos where you will probably find everything you need to satisfy your gambling urges. If you are an animal lover, racetracks are there for you. One by one, many types of gambling have become legal, which gives us a reason to believe that online gambling is soon going to be allowed as well.
In this text, we will try to cover the journey of Massachusetts through the land of gambling, as well as to cover the question of online gambling and the future of it.
List of Casino sites accepting players from Massachusetts:
History Of Online Gambling In Massachusetts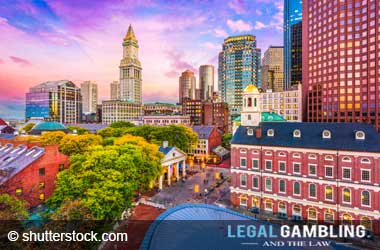 Massachusetts is known for its blunt description of gambling, which is the act of winning at least $5 as a result of any act involving the placement of wagers in a private or public location.
Despite the description of gambling seeming harsh, the state of Massachusetts has regulated and legalised a variety of different types of gaming activities.
Gambling can be participated in one of the state-run casinos or in one of the casinos that are located on a Native American Reservation, which are regulated and licensed under the Indian Gaming Regulatory Act.
The types of gambling allowed are typical casinos games including slots and table games, along with state lotteries, raffles, and bingo as long they are held for the purpose of goodwill or an event relating to charity.
However, bookmaking, placing wagers in pool halls, bowling alleys, public gambling gatherings, pool making or using a telephone to place a wager is banned. Massachusetts does not specially forbid sports betting, but due to the state complying with federal laws, sports betting is automatically prohibited from being allowed in any of the casinos.
While placing sports wagers on any of the land-based gambling operations is considered illegal, residents should rejoice in knowing that the state and federal laws are only in reference to domestic gambling. This makes partaking in sports gambling, or any form of gambling online is safe and legal for American based players.
Furthermore, it will expand the options that players have along with giving them additional chances to create a profit without fear of being prosecuted within the state.
Is Online Gambling Legal in Massachusetts?
Massachusetts belongs to the grey area when it comes to online gambling. To be clear, online gambling is not defined or regulated in Massachusetts, but we haven't heard that anyone has been prosecuted for online gambling in the state.
What you can do is bet on Daily Fantasy Sports without any problems, since the government of Massachusetts approves of it. Although we do hope that the state will continue with online gambling legislation, no one can wait forever.
However, our team is there to support you in times of need. Especially for you, we have come up with a list of sites that you can visit while waiting for Massachusetts to give you a better offer. You can find the list of US trustworthy casinos in the table above this text and choose what suits you best.
Does Massachusetts Allow Legal Online Sports Betting?
Technically, the answer is no. While the state has not created any state legislation that identifies sports betting is illegal, they are following the guidelines set by the federal law that bars the state from allowing sports bets and from giving out any bookie licenses.
Moreover, using a bookie that is making claims to be based out of the state, either online or land-based will result in criminal punishment, such as jail time for both the better and the bookie. The safest option would be to avoid any bookies that meet that description and report them to the authorities.
While it may seem as if sports betting is not possible, as long as a resident is using an offshore online sportsbook they will not have to worry about any legal charges being put against them. This is due to the reason the federal law nor the state law mentions online gambling, nor does it have the strength to affect international sportsbooks and casinos. As long as the sportsbook used is legal, licensed, and regulated – no legal issues will stem from using it. Plus, no resident in Massachusetts has been arrested for using an online sportsbook that is located offshore.
Future of Online Gambling In Massachusetts
In Massachusetts, there has been an active bill which will allow for an overall evaluation of the proposed legislation regarding online sports betting. While the bill has been created, it will still have to be discussed between state lawmakers before it can be passed. Though this process could be lengthy and results may not be seen until 2019.
Frequently Asked

Massachusetts Online Gambling Questions
Will there be deposit fees when using an online casino?
Are there different types of wagers?
Other US States Laws & Regulations For Online Gambling