Online Gambling in Virginia – Legal Virginia Casinos To Gamble Online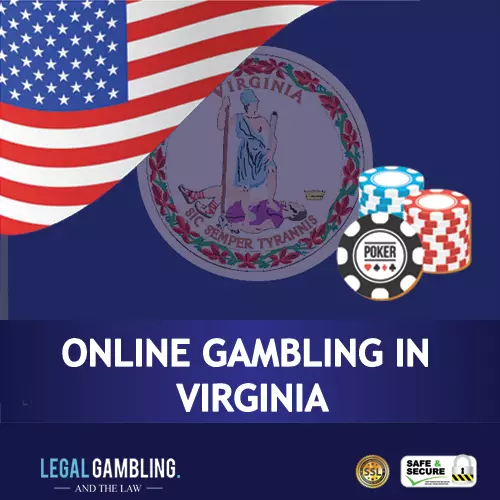 Virginia is another state in the US that has some unresolved issues with gambling in general.
It allows its residents to play the lottery and charitable games, while there are neither commercial nor tribal casinos anywhere within the state.
It appears that you as a player have better chances of winning prizes by playing online than waiting for Virginia to lift a ban on land-based casinos.
Certainly, the official legal online casinos based in Virginia are not an option, but no one said anything about the numerous offshore casinos that accept residents of the Mother of States.
List of Casino sites accepting players from Virginia:
History Of Online Gambling In Virginia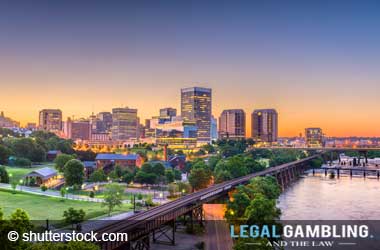 Seeing as how Virginia only has one casino in the state, gambling is difficult for residents in the state. Virginia does have strict gambling legislation which bars most forms of gambling and heavily restricts the few variants that are allowed.
Gambling in the state is described as willingly betting on the unforeseeable outcome of a contest or game, which winners will be awarded based on a chance.
Although there are multiple gambling variants allowed and regulated by the state, such as the state lottery, charitable gambling, bingo, raffles, occasional duck racing, horse racing, there are many other forms of illegal gambling that are prohibited. These include greyhound racing, casino-style games, and owning a gambling device.
Any resident found guilty of illegal gambling will face criminal charges and potential financial penalties. One good side to Virginia's gambling legislation is that it does not specify sports betting, which means with the PASPA being deemed unconstitutional, Virginia will have the chance to legalise it.
In the meantime, residents are allowed to place their sports wagers and use casinos that are hosted online by offshore companies. This will provide a safe and legal option for those wishing to participate in sports betting with domestic and international teams.
Is Online Gambling Legal in Virginia?
Virginia has passed some bills that were supposed to regulate online gambling in the state. And they did, as they put a ban on operating or being a user of an online gambling site located within the borders of the state.
To be precise, Virginia laws don't say anything regarding online gambling activities in offshore casinos. When this is the case, most people will completely ignore the absence of laws and embrace the activity as allowed. Therefore, you can relax and proceed to your favorite online casino right now.
You haven't found one yet? Again, relax, because our team of professionals has checked a great deal of them only to create a list of the highest-ranked ones and share it with you above.
Does Virginia Allow Legal Online Sports Betting?
No, most forms of gambling are prohibited in the state. Although state law does not state that sports betting is prohibited, that fell under federal law. At this time, land-based sports betting is not an option for residents of Virginia.
However, some options afford residents the ability to place offshore bets with established overseas companies online. This does not breach either state or federal law, and to date, no individuals in the state have been arrested and had their arrest being tied to their use of an online offshore sportsbook.
Future of Online Gambling In Virginia
While Virginia has had a harder time embracing a variety of gambling forms, having its neighbouring states, Maryland, New Jersey and West Virginia, who are expected to quickly pass a sports betting legislation this year, may motivate the state to follow suit, especially considering how the this could go towards a state-supported programs. Many experts believe that any legislation that is created will include sports betting and will include a percentage that winning be taxed in accordance to state tax laws. The assumed percentage amount is anywhere between 10%-20%.
Other than increasing the revenue in the state, which could go towards a variety of state-supported programs. Legalizing sports betting could substantially decrease illegal gambling in the state while raising its profile so more sporting events could be hosted. This, in turn, would have the potential to increase the tourism and increase the ratings for sports betting related content such as live tracking.
The state is also considering the possibility of a gambling addiction awareness programs as a result of added access to gambling. While this could be the possibility with any state that legalises sports betting, those at risk can be helped, and the risk can be decreased depending on the additional steps that Virginia is willing to take when creating their new sports betting legislation.
Frequently Asked

Virginia Online Gambling Questions
Can Players from Virginia Place Sportsbook wagers Online?
Is it Legal to bet on Sports in Virginia?
What are the Legalized Gambling Options in Virginia?
Will Virginia Regulate Online Sports betting in the Future?
Other US States Laws & Regulations For Online Gambling