Online Gambling in Maine – Maine Casinos Online To Gamble With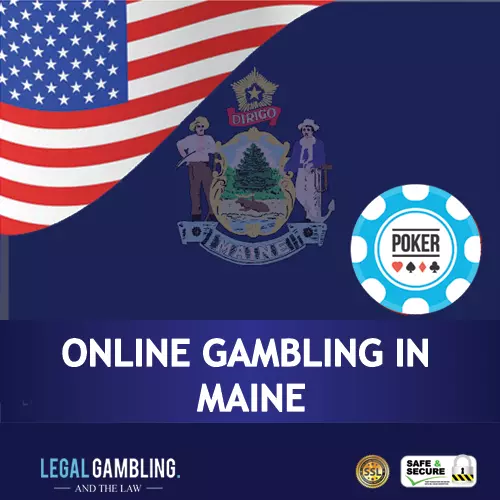 The Pine Tree State has been quite liberal concerning gambling activities. There's a casino, as well as bingo halls and racetracks, followed by the lottery.
Unfortunately, Maine officials did not seem willing enough to fast-track online gambling legislation just yet.
Although there is no sign of letting online gambling becoming a thing in Maine, there is no sign of the ban on it either. Therefore, no one is stopping you from looking for it somewhere else, far from the borders of this state.
For this journey, you will require some information on the recent gambling laws in Maine, which can all be found in our short but direct guide. We have included the list of online gambling sites as well, so make sure to check it out.
List of Casino sites accepting players from Maine:
History Of Online Gambling In Maine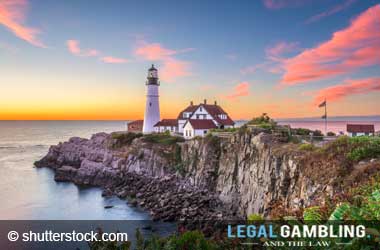 While the state complies with federal laws in relation to gambling, the state also has created laws independent to the federal government to regulate gambling while also distinguishing which forms are legal and which are illegal.
Maine describes gambling as the act of risking or staking something of value based on the sole outcome of either a game or a contest, with the intent of to receive something else of value based on the outcomes of the event.
Overall, there are a total of four casinos located in the state, which are regulated by the state.
The forms of gambling that are permitted are horse racing and off-track betting, raffles, bingo, along with the typical casino games, including slots and table games.
It should be noted that the Maine State Harness Racing Commission can only license horse racing. The forms of betting that are not allowed are any form of animal fighting, such as cockfighting, unlicensed table and casino games, and greyhound racing – which has an intensive punishment if someone is found guilty of it, which would be a $7,500 fine.
Moreover, sports betting has been barred in the state – not by state laws but instead by federal laws that Maine is following.
While residents in Maine have been restricted in what forms of gambling they can participate in on the land-based venues, the growing amount of offshore casinos that are allowing sports bets, along with other forms of gambling, to American users have been growing. This, in turn, will allow more American based users to have a wider range of gambling options, along with allowing them the chance to place sports bets on team leagues that are popular in the United States and Internationally.
Is Online Gambling Legal in Maine?
At the moment, online gambling in Maine is not regulated in any particular way. This means that online gambling is considered neither legal nor illegal.
Some say that the reason why Maine hasn't legalized online gambling lies in the size of the state itself. Namely, there's a rather small number of people residing in the state, which might not be enough for it to generate satisfying revenue if online gambling becomes legal.
The best way to find out whether or not online gambling will work its way through the state of Maine is to make it legal. Until that wish comes true, the residents of this state have no other option than visiting some other online gaming sites.
For your convenience, we have done some research and chose the best online destinations you should pay a visit to, as well as designed a table below this text for easier orientation.
Does Maine Allow Legal Online Sports Betting?
Technically, no. It is not legal to bet on sports in Maine. This is not due to the state laws or any restrictions set by the government in Maine. Instead, the federal law bans any form of sports betting, which in turn doesn't allow the state government to provide bookmaker licenses. However, it should be noted that this law only affects land-based operations. Using an offshore online sportsbook is legal as none of the state laws nor federal laws mentions anything relating to online gambling. As long as the sportsbook is licensed in another country and with a safe company – no legal issues will form.
Any bookies that are claiming to be located within the state borders of Maine, regardless if are online or land-based should not be trusted as they are illegal and unlicensed. If anything, they should be reported to the local authority and avoided as to prevent any fraudulence. Bettors should also avoid bookies who are making these claims as the bettor can face legal chargers for associating and using them. Though, there has been no recorded arrests of an individual for using an offshore online sportsbook in Maine.
Future of Online Gambling In Maine
Sports betting in Maine is still unknown as the executive director of the Gambling Control Unit in Maine, Milt Champion has announced that the state's legislators have not considered legalising and regulating sports betting.
Champion continued as he discussed that the state is still in the beginning stages of overviewing the matter. Though the decision could be swayed as Maine is near other states that are considering legalising sports betting.
Frequently Asked

Maine Online Gambling Questions
What payment methods are available when using an online casino or sportsbook?
Is it possible to win real money?
What are bonuses and promotions used for?
Other US States Laws & Regulations For Online Gambling