Online Gambling in California – Best Casinos to Gamble in CA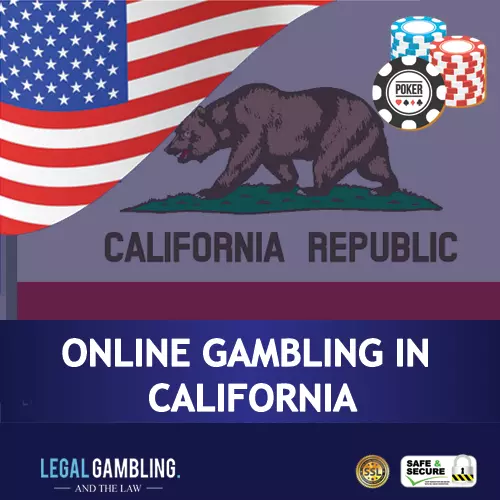 California has a rich and complicated gambling history that traces its roots all the way to the days of the Gold rush back in the 1840s.
Nowadays, there is a flourishing gambling ecosystem in place that includes Indian casinos, card clubs, and lottery games.
Online gambling isn't yet regulated, but the authorities don't prosecute those who want to play online at licensed offshore sites.
Below, you'll find a fast-paced colorful history of gambling in California, followed by our recommendations of the best places to gamble online when in the Golden State.
List of Casino Sites accepting players from California:
All the sites from our list have been weighed and measured over and over again. As a result, we've listed only the brands that have proven to be trusted and reliable.
History Of Online Gambling In California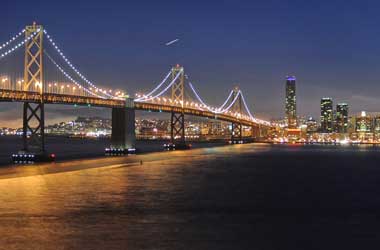 While California is known as a haven for the most innovative, creative and unique state for people to live, however, their laws regarding the legality of gambling are in the grey area.
While the federal laws that have been created to control and regulate gambling, California's personal laws do not clearly state if online sports betting is punishable by law. Though, sports betting is not legalised nor licensed at any one of the legal 62 casinos in the state.
The casinos in California are all owned and operated by the federally recognised tribes, and each one features different casinos games. While on the other hand, there are 89 separate legal cardrooms located in the state. This can cause confusion seeing as how the cardrooms call themselves casinos, despite the only difference being, is that they lack slot machines.
While California may have a plethora of casinos and card rooms, residents in this area are limited to what they can play since sports betting is still illegal across the state. For example, due to the quirks surrounding the gambling laws, casino games, such as craps and roulette are traditionally played with cards instead of with a wheel. This is mainly since they are played with dice or balls, which California has deemed an illegal way to gamble.
Though, the constant rise in the overall acceptance of American players using offshore sportsbooks has caused residents of California to feel more freedom regarding the usage of casino games without limitations, along with using sportsbooks. Combined with the grey area for California personal legislation regarding online gambling – residents do not have to worry about it being considered illegal or punishable by law.
Is Online Gambling Legal in California?
California laws don't address any type of online gambling. This means that this popular pastime isn't regulated, prohibited, or banned. The State's officials have not prosecuted citizens for playing online for real money on offshore sites. If you happen to live or visit California,  you can feel free to play at any online casino that accepts CA-based residents.
With so many options out there, finding a legitimate online casino may be tougher than it looks. There are a lot of factors to consider; not to mention how time-consuming the research is. Don't worry, we have already done the hard work for you and found the best places for you to gamble online which can be found above.
Does California Allow Legal Online Sports Betting?
Since the creation of PASPA, sports betting has been illegal in California. Land-based casinos are not permitted to allow this form of gambling, and if regulated casinos, or underground casinos, are found participating in sports betting – they must face legal consequences along with their casinos possibly being shut down.
Though, these regulations are only for domestic land-based casinos – meaning that the usage of online sportsbooks and casinos are legal and there has been no record of an individual going to jail or being punished by the law for using an online sportsbook. It should be noted that this does mean that any sportsbook used has to be international as it is illegal for any bookies to be based in the state. It is recommended to ensure the licenses and legality of the sportsbook to avoid any possible fraudulence.
Future of Online Gambling In California
Similar to the rest of the states, certain federal laws, such as the Professional and Amateur Sports Protection Act (PASPA) and the Unlawful Internet Gambling Enforcement Act (UIGEA), has made sports betting, in particular, more of a challenge for California residents. On the one hand, the PAPSA simply prohibits any sports betting within the 50 states, while the UIGEA was created in hopes to regulate and put a strictness to online gambling. Combined, these two acts have made it nearly impossible to place sports bets until offshore sportsbooks began to allow American players.
Though, the debate regarding PASPA cacome to a head in a lengthy decision that happened in the Supreme Court where the justices ruled that PASPA was unconstitutional and outdated. They allowed Congress and the states the choice to decide whether the individual states will pass their own laws to allow sports betting to be legalised and regulated. While this case has been opened since May 14th, 2018, only twenty states have commented that they were considering the allowance of sports betting.
Regarding California, the chances of them creating pro sports betting legislation are looking bright. One of the state assembly members, Adam Gray, commented that since the ruling, it finally time to be this billion-dollar industry from under the rug and finally regulate sports betting as they did with all other forms of gambling.
Gray has been reported to be moving forward with creating a bill which could have an official hearing before the summer recess. Though one major issue is still in the air –in so far as how will the state and local Native tribes will work towards a mutually beneficial agreement. Historically, voters in California have confirmed the right that tribal governments should operate the casino games – and the state has no plans to infringe on that belief and practice.
Frequently Asked

California Online Gambling Questions
Is there any way to increase my deposit limit on a gambling site?
What kind of markets are found on a sportsbook?
What is the minimum gambling age in California?
Can I use a mobile gambling app?
Other US States Laws & Regulations For Online Gambling