Online Gambling in Louisiana – Best Online Casinos For Louisiana Residents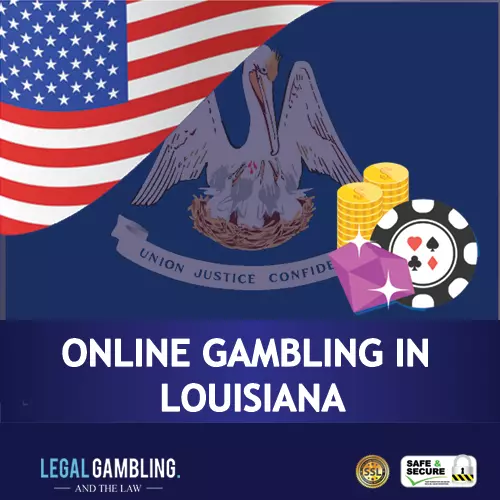 Regulating online gambling in the US doesn't seem to be of much interest to the majority of states.
However, there is always an exception and, in this case, it is called Louisiana. The state has official land-based casinos equipped with slots and table games, as well as racetracks and lottery tournaments. But even though you can indulge in these activities in person, you are not allowed to do it online.
Louisiana is probably the first state to officially deal with its opinion on online gambling and write it down in the form of law.
In this text, you will be able to find the definition according to which Louisiana prohibits online gambling, as well as all the other details regarding this topic.
List of Casino sites accepting players from Louisiana:
History Of Online Gambling In Louisiana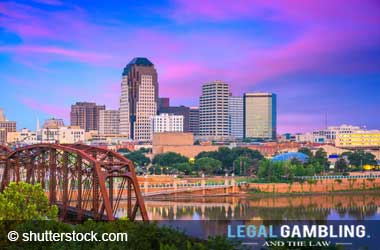 While the federal laws present do prohibit sports betting of any kind, Louisiana has created their own legislations reading gambling as a whole.
While Louisiana is known for its active nightlife and its entertaining casinos – not all forms of gambling are legalised in the state.
For starts, Louisiana describes gambling as the intentional participation of a contest or a game where an individual purposely risks the loss of any item of value in the hopes of making a profit.
Louisiana has an array of casinos that are state-regulated, located on riverboats, on Indian reservations, along with having a few businesses with a legal liquor license to have a maximum of three gambling machines located on the premises, and commercial cruise ships that travel at least 12 miles offshore are allowed to be gambled in.
The forms of gambling allowed are horse racing on licensed racing tracks, and they allow international and instate pari-mutuel wagering, video poker, bingo, charitable gaming, social gambling, keno, along with slot machines.
Greyhound racing along with sports betting is strictly prohibited in the state. Although, the amount of poker machines that are located in an array of businesses does place Louisiana on the more liberal side of the gambling legality scale.
For the last few decades, many Louisiana had to deal with the restriction of not being allowed to place sports wagers anywhere in the state. Although, the amount of offshore sportsbooks who are allowing America based users to join them is increasing, which in turn means that Louisiana residents are finally gaining the ability to place sports wagers in a safe environment without fear of jail time. The only issue that could stem from using an online sportsbook is that any based in the state will be considered illegal – so offshore is the only safe option.
Is Online Gambling Legal in Louisiana?
According to the State Statute 14:90.3, online gambling in Louisiana is considered illegal. The law prohibits online gambling that is defined in the following way:
Gambling by computer is the intentional conducting, or directly assisting in the conducting as a business of any game, contest, lottery, or contrivance whereby a person risks the loss of anything of value in order to realise a profit when accessing the Internet, World Wide Web, or any part thereof by way of any computer, computer system, computer network, computer software, or any server.
Even though the definition of online gambling is quite broad, there are still offshore casino sites that don't fall under Louisiana jurisdiction and are not afraid to accept US players. Luckily for you, we have checked out and listed above some of the greatest ones that are waiting to assist you.
Does Louisiana Allow Legal Online Sports Betting?
No, while the state itself does not have a law against sports betting, the federal law, PASPA, bans it from being legalised in the state. This means that any bookies, land-based or online, that are claiming to be located in Louisiana will automatically be considered illegal and therefore arrested. Moreover, anyone who is caught using these bookies will face criminal charges as well.
The federal law does not extend to offshore sportsbooks, which makes them the safest and most legal option for Louisiana residents. It should be noted that Louisiana does have an online gambling law. The law states that gambling online will lead to criminal charges being placed on the individual – though it does not mention offshore gambling. As long as the sportsbook used is offshore and licensed, no problems will arise. Moreover, there have been no recorded arrests that have been directly tied to offshore online sports betting or gambling.
Future of Online Gambling In Louisiana
In Louisiana, the future for sports betting is on the fence. On the one hand, the state senator, Danny Martiny got into a heated argument with his fellow colleagues during a Senate discussion where he was trying to provide a framework for legalising sports betting in the state.
He expressed his frustration to the press that other states such as Mississippi were already ahead of this and that Louisiana needs to catch up. Despite asking the state governor, John Bel Edwards, to consider his bill, Edwards declined.
Frequently Asked

Louisiana Online Gambling Questions
Can an offshore gambling site be trusted?
How old is the age requirement for land-based casinos in Louisiana?
Do you have to pay for a sportsbook?
Other US States Laws & Regulations For Online Gambling