Online Gambling in South Carolina – Best Casinos In SC To Gamble With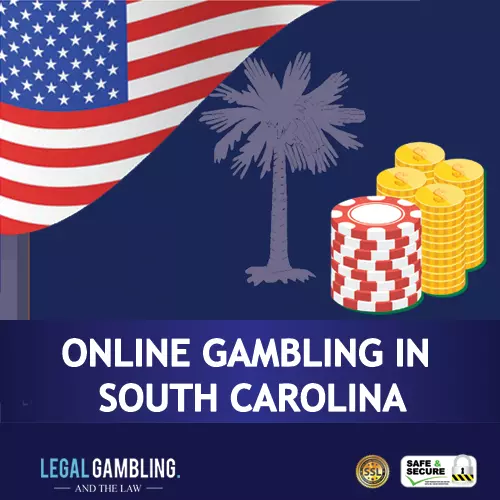 The gambling laws in the state of South Carolina are rather strict, which might have something to do with them being two centuries old and sounding archaic.
The government of South Carolina believes that all forms of gambling have a negative effect on the citizens' morals and that they encourage crime. There's even a law that says no gambling games should be played on Sunday.
There are no legal land-based casinos in the state, although cruise ships with casino gaming are common since the gambling laws don't apply when you're in the international waters. The only forms of legal gambling on land are charitable games and lotteries.
List of Casino sites accepting players from South Carolina:
History Of Gambling In South Carolina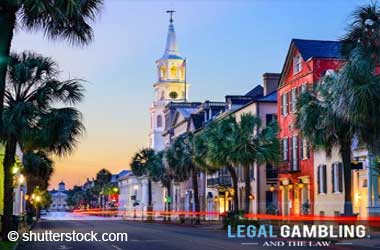 The state of South Carolina has outdated and extremely restrictive gambling legislation in place which limits a variety of gambling options, and this includes sports betting.
The states describe gambling as the act of playing games that include cards, dice, or balls at any gaming tables or by using a gambling device.
Despite the vague gambling definition – the only forms of gambling that are allowed in the state are the state lottery, bingo, raffles, charity and goodwill related gambling, along with placing wagers on horse races.
Many of these can only take place at certain locations to be considered legal, such as the Springdale Course Track for horse racing.
In the state, there is a very small number of casinos, one of which is located on a cruise ship, another on a Native American reservation. The government and counties run all other casinos in the state of South Carolina. The illegal forms of gambling are bookmaking, faro banks, gambling on Sunday's, pool selling, along with grey machines.
Due to the strictness of South Carolina gambling, many residents have been flocking towards online offshore sportsbooks and casinos to place their wagers.
Since the state law does not mention or outline if placing wagers online – residents can do it freely without worry of prosecution and without the additional limitations. Being found guilty of illegal gambling can lead to a criminal charge along with a jail sentence and hefty fine.
Is Online Gambling Legal in South Carolina?
As you would expect, the state's gambling laws don't say anything about online gambling in particular, due to them being written before the Internet even existed. However, online gambling is still considered an illegal activity.
Regardless of not having any local options, players from South Carolina enjoy playing their favorite casino games on numerous offshore sites. These websites are considered safe to play on because the state's police don't bother with the persecution of individual players.
If you want to play on only the best online casino sites that accept American players, refer to my list above. Good luck!
Does South Carolina Allow Legal Online Sports Betting?
No. When concerning the land-based and ship gambling options, placing a sports wager is strictly prohibited by the state laws and the federal laws.
Being found guilty of either running or using an illegal bookie that is claiming to be based in the state will lead to serious criminal charges. This does not extend to using online offshore casinos as neither state or federal law has the range to affect foreign sportsbooks and impose the restrictions on them.
Future of Online Gambling In South Carolina
South Carolina is not likely to legalise and regulate sports betting due to the states personal beliefs regarding gambling. Considering that South Carolina is a part of the bible belt in the south – many residents and politicians that are based in the state are not pushing towards a more liberal and diverse gambling legislation.
Todd Rutherford, the South Carolina house representative, recently sponsored a bill that should legalise sports betting in the state. This bill would have expanded the horse racing possibilities, authorise other forms of gambling, along with incorporating the placing of wagers on professional league sports. With the timing of the ruling, Rutherford did not have a chance in having the bill being reviewed before the end of the legislators' session.
Rutherford biggest fear is being last in the sports betting business as a handful of other states, such as Delaware, New Jersey and Pennsylvania have already created new bills and are going through the hearing process now. Rutherford is pushing heavily for the legalisation as he states, the profit possibility is too great to simply ignore.
Other residents in the state, such as an assistant professor of sports entertainment at USC (The University of South Carolina), John Grady, stated that due to South Carolina's deep seeded history of being so anti-gambling that charities had a hard time hosting raffles and bingo. This strictness is going to serve as a challenge to legalise and regulate sports betting, along with other forms of gambling, in the future. Grady does have hope as watching the different state reactions, and their legalisation of sports betting might prompt South Carolina to make a similar change. Considering how hard to was to legalise social gaming in 2014, the fight for sports betting is going to be a hard one.
This change could bring in an influx of new casinos and racetracks in the state, which in turn could easily increase the overall state revenue. This increase in revenue could be applied to a variety of infrastructure projects or other state needed funding such as the education. Despite the positives that sports betting can bring, many politicians and residents are expected to have a large dose of scepticism towards gambling as a whole.
Frequently Asked

South Carolina Online Gambling Questions
Can Players from South Carolina Place Sportsbook wagers Online?
Is it Legal to gamble online in South Carolina?
What are the Legalized Gambling Options in South Carolina?
Will South Carolina Regulate Online Sports betting in the Future?
Other US States Laws & Regulations For Online Gambling