Online Gambling in Rhode Island – Best Casinos to Gamble in RI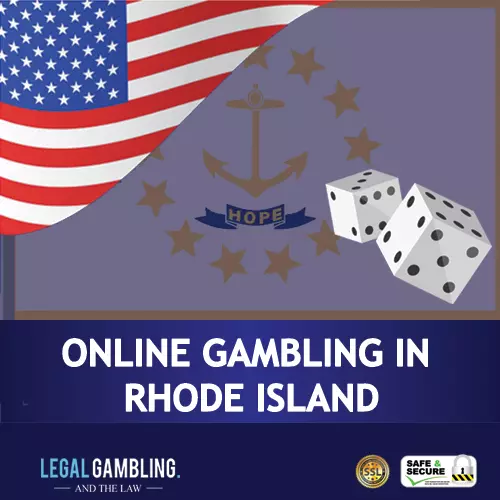 Rhode Island is one of those states that is slowly beginning to make all forms of gambling legal. However, the options for gambling in this state are still a bit scarce.
There are few land-based casinos, although sportsbooks and lottery vendors are starting to pop up. Unfortunately, online gambling is banned in all shapes and forms, but this might change in the near future.
There are some suggestions that online lottery sales might become legal in the next few years, and it wouldn't be surprising if things like online casinos and online poker rooms become legal soon after.
Does this mean that the gamblers from Rhode Island are left with no options for online gambling? Well, not necessarily.
List of Casino Sites accepting players from Rhode Island:
History Of Online Gambling In Rhode Island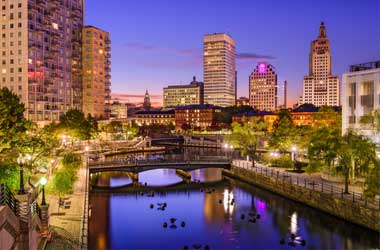 Rhode Island is known for being one of the several states that might introduce sports betting legislation by the end of 2018. Moreover, looking at the history of the majority vote toward gambling, residents in the state are leaning towards accepting sports wagers.
Rhode Island describes gambling as the willing participation of indirectly or directly creating a game of chance where a prize of value will be awarded based off an unforeseeable outcome. This includes private and public residences.
Any forms of illegal gambling – which includes hosting a legal gambling game without the proper license will result in a criminal charge which can lead to jail time, paying a fine, or both.
The forms of gambling that are legal in the state are horse racing, greyhound racing, bingo, the state lottery, raffles, charity and goodwill related gambling, casino-style games without limitations. Although, sports betting might be added to the list in the upcoming months. The illegal forms of gambling are any illegal holdings of the previously mentioned games.
While sports betting may be on the brink of becoming legalised in the state, it is heavily recommended to continue using offshore online sportsbooks until it is fully legalised to avoid any legal issues from forming. Using this alternative option will allow residents the chance to keep placing wagers in a safe environment while waiting to hear how Rhode Island is planning on handling sports betting.
Is Online Gambling Legal in Rhode Island?
While online gambling is officially illegal in the state of Rhode Island, many people still pursue this activity using their computers and mobile devices. The truth is that the authorities simply don't go after online patrons, and that's why everybody feels safe to play on casino sites.
Since there are no official gambling websites run within the state, the only option for online gambling in Rhode Island is through offshore sites. With that said, here are some of the best foreign-based websites where Rhode Island residents are accepted. Note that the list above includes 100% legal websites that all have proper licenses and are safe to play on.
Does Rhode Island Allow Legal Online Sports Betting?
Not at this point. While the state government has been discussing the possibility, it has yet to implicate its intentions. There is hope in that regard as the state is planning on creating a sports betting legislation later this year and have it be in action before 2019.
In the meantime, betting on sports while using a sportsbook that is located offshore is completely legal and safe in the state. Just be diligent in your research efforts to verify the sportsbook is legal, licensed, and is being operated by a reputable company.
Future of Online Gambling In Rhode Island
In Rhode Island, sports betting could become a reality in late 2018 as voters have been voting in favour of expanding its gambling laws. That was seen in both 2012 and 2016 in which new bills were passed to create Class III Casinos along with sports betting being allowed in the state. While sports betting was technically legal in the state, it could not have been implemented until PASPA was disbanded. In light of the recent ruling, lawmakers in the state are beginning the process of regulating it. Once sports betting becomes regulated in the state, the Rhode Island Lottery will be in charge of regulation and oversight to ensure it goes smoothly.
The betting location options are sparse as Rhode Island only has three casinos in the state: the Newport Grand Casino, Twin River Casino, along with another one that will be opened in 2018, the Twin River Tiverton Casino. It seems as if only the casinos will be allowed to apply for a sports betting license.
One of the appealing aspects of sports betting domestically is that in Rhode Island, the bettor must at least be 18 years or older to place a bet. Moreover, placing wagers domestically will prove to be more beneficial than using an offshore sportsbook due to the ease of transactions and having more betting options for sports that are local in the United States.
The governor of Rhode Island, Gina Raimondo has expressed delighted in an official statement stating that Rhode Island has already included sports betting in its budget to prepare for the new sports betting legislation that is being created – even though this addition was made a month before the Supreme Court ruling.
Frequently Asked

Rhode Island Online Gambling Questions
Can Players from Rhode Island Gamble Online?
Is it Legal to bet on Sports in Rhode Island?
What are the Legalized Gambling Options in Rhode Island?
Will Rhode Island Regulate Online Sports betting in the Future?
Other US States Laws & Regulations For Online Gambling