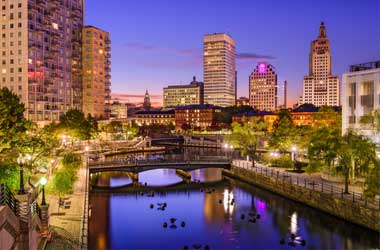 Rhode Island has now become the latest state to make plans to open up a sports betting market. A number of states have taken steps in recent months to prepare for a legalized sports betting market as they wait on the Supreme Court's decision on repealing the Professional and Amateur Sports Protection Act (PASPA) of 1992.
Five lawmakers in Rhode Island introduced a draft legislation in Jan 2018 that would permit sports betting in the local Twin River Casino and Twin River Tiverton gaming facilities.
Rhode Island continued with its push this week as the Rhode Island Lottery started a request for proposal (RFP) scheme to award an exclusive contract to brick-and- mortar casinos like Twin River to provide initial sports betting services by October 1.
The RFP has yet to set a percentage of gambling revenue that the state would receive, but state lawmakers are positive that they will be able to establish sports betting this year as Gov. Gina Raimondo already included in the budget proposal for next year. The budget reflects around $23.5 million in new state revenue, which will come from legalized sports betting at the two casinos.
In a statement, Mark Furcolo, Director for the Rhode Island Department of Revenue said
If the Supreme Court overturns, we have to have sports gambling to remain competitive. Massachusetts has big gambling entities to run its casinos. It will be able to offer sportsbetting very quickly
According to the RFP, bidders should include options to provide more innovative sports wagering options in their proposals, including, online sports wagering. If online sports betting comes through, DraftKings could be the first in line as a representative of the daily fantasy sports website came to testify during a state hearing conducted this week.
Multiple States Waiting On Supreme Court Decision
The Supreme Court is still currently sitting on its decision regarding the sports betting case where New Jersey has challenged PASPA. If the SC rules in favour of New Jersey and overturns PASPA, multiple states will follow in the footsteps of New Jersey including Rhode Island and look to make sports betting legal in their own jurisdictions. The Supreme Court ruling was to be made a lot earlier but due to delays the ruling is expected to be released on April 17.
Multiple states such as Connecticut, Pennsylvania, Mississippi and West Virginia, have all passed sports betting bills that are ready to go into action once the federal ban is lifted.