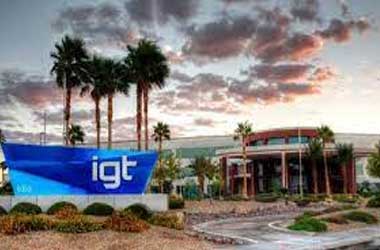 Summary
IGT and DoubleDown have agreed to settle the Benson case
IGT will pay $269.75 million while DoubleDown will contribute $145.25 million to a settlement fund
IGT sold DoubleDown to DoubleU Games in 2017
Multinational gaming company International Game Technology (IGT) has agreed to settle a lawsuit involving its former subsidiary, DoubleDown Interactive. The settlement which is worth $415 million, will be shared by IGT and DoubleDown.
The suit, initially filed in April 2018 by Adrienne Benson against DoubleDown Interactive and a unit of IGT, had accused both companies of breaching Washington's Recovery of Money Lost at Gambling Act and the state's consumer protection laws. DoubleDown Interactive previously operated the Double Down Casino where Benson claimed she had played games and lost using virtual chips.
In July of the same year, more plaintiffs were added to the Benson v. DoubleDown Interactive LLC lawsuit, seeking damages and legal costs. The claimants accused both IGT and DoubleDown of unjust enrichment.
On August 29, IGT announced that the company and DoubleDown Interactive signed a settlement in relation to the class action lawsuit, with both companies agreeing to pay a total of $415 million to have the case against them dropped. IGT will contribute $269.75 million to the settlement amount, while DoubleDown Interactive will pay $145.25 million.
As part of the terms of the agreement, the complainants will withdraw their claims, with IGT also stating that all indemnification and any other claims brought against them in the lawsuit have been resolved. The settlement is still subject to final court approval by the US Federal District Court for the Western District of Washington.
The settlement agreement would result in the accrual of $119.75 million in non-operating expenses for IGT in the third quarter. This adds to the $150 million accrued by the company during the second quarter concerning the litigation. Meanwhile, DoubleDown Interactive would accrue $70.25 million in Q3 stemming from the lawsuit. The company has so far accrued non-operating expenses of $75 million in relation to the case.
In 2012, IGT acquired DoubleDown Interactive, a leading online social gaming company that operates the world's biggest social casino app, DoubleDown Casino. The deal had propelled IGT into a leadership position in the social gaming industry.
Sale of DoubleDown
In 2017, IGT decided to sell DoubleDown Interactive to South Korean game production company DoubleU Games for $825 million. The deal, which was completed in June 2017, has allowed IGT to continue to participate in the social casino market by collecting royalties on its online casino game content.