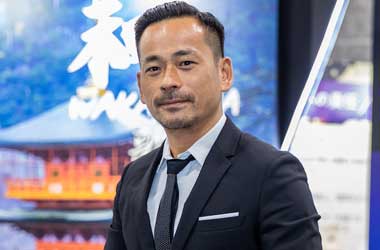 Summary
China's cross-border gambling crackdown gets serious
China arrests Suncity Group leader Alvin Chau Cheok Wa
JP Morgan suggests Macau junket operators could suffer due Chau's arrest
The People's Procuratorate of Wenzhou city, in Zhejiang province issued an arrest warrant for Alvin Chau Cheok Wa on Nov 26 and arrested the Suncity Group leader soon after.
The Suncity Group is the biggest junket operator in Macau and accounts for more than 40 percent of revenues from Macau's junket operators.
Hong Kong International Business Channel (HKIBC)
China Serious About Cross-Border Gambling
Junket operators in Macau act as the middle-men between Macau's casino operators and VIP gamblers who are mostly located in Mainland China. Junket operators have a deal with Macau casinos and get a commission for bringing over VIP players who often spend millions of dollars in a single session at a Macau casino.
China made it clear earlier this year that it was going to impose harsher penalties on individuals or groups who target gamblers in Mainland China and lure them to play at overseas casinos. Beijing was concerned with the capital outflow from China to foreign casinos and made changes to its criminal law that would allow them to impose harsh penalties on those engaging in cross-border gambling.
When China made these changes to its criminal laws, some analysts predicted that it would hurt Macau's junket operators but others disagreed since Macau is a part of the People's Republic of China (PRC).
However the recent arrest of Suncity Group's leader sends a strong message that China is not going to let up on cross-border gambling activities.
JP Morgan Claims Junket Operators Could Suffer
JP Morgan claims that the junket industry in Macau could suffer going forward due to Chau's arrest. The smaller junket operators will now have to be extremely careful as China has made it clear that any cross-border gambling activities will not be taken lightly. Chau is alleged to have been a part of a cross-border gambling ring that lured Chinese individuals to gamble.
Macau SAR Government also released a statement after Chau's arrest and said that anyone working in Macau's casino industry must fully comply with gaming laws both in Macau and China.
Chau along with 10 other individuals were arrested on Nov 27 for their role in facilitating cross-border gambling. The authorities claim all eleven suspects admitted to proxy gambling and running overseas gambling platforms.