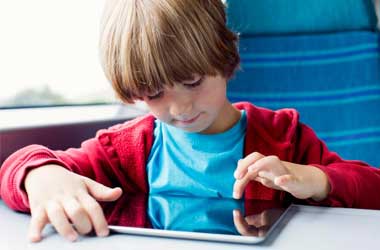 Four online gambling operators licensed to operate in the United Kingdom find themselves in hot water with the Advertising Standards Authority (ASA). The four iGaming operators were recently accused of publishing online gaming content that was child friendly and specifically targeted minors. Some of the games offered by the iGaming operators include games like the Fairytale Legends series and Santa Paws which feature a lot of cartoon graphics that a younger audience may find attractive.
This investigation was launched after a complaint was filed by the Campaign for Fairer Gambling. The four iGaming operators included in the complaint are M88, 138.com, Fun88, and Letou who are pretty well known brands in the UK as they are shirt sponsors for major UK football clubs.
These iGaming operators run online casino websites that have a number of free games with cartoon characters which could potentially appeal to players at a young age.
ASA is planning to investigate all four of them to see if their offering truly does encourage children to play games on their sites. Though betting requires money, it has become a standard practice for many gambling websites to offer free versions of their games. This is to attract players to their website. Players get to enjoy these games with free bonuses and virtual chips. These methods of promotion and marketing have been a cause for concern as marketing analysts believe that this strategy encourages children and younger players to play these games.
Combined with fairytale themes and cartoon characters, the potential result is that some feel that it trivializes the seriousness of gambling. This pattern could influence how children behave as they grow up. The UK Gambling Commission (UKGC) issued an order in 2017 and asked all gambling operators and their advertising partners remove all material that can potentially lure children into a gambling addiction. However, it seems that ban was not perfectly followed.
The move towards stricter enforcement of the gambling advertisement rules concerning children started earlier this month when Anne Longfield, the Children's Commissioner for England made it clear that minors had to be protected from the threat of gambling. New rules would make it more difficult for players below the minimum age to access gambling websites and play free games. The UKGC is yet to confirm what the penalty will be if the four iGaming operators are found guilty of targeting minors.