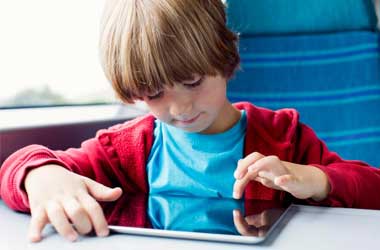 The gambling industry in the United Kingdom has grown at a rapid pace over the years as casino and online betting operators have invested heavily into marketing and advertisements to promote their offerings and expand their market base.
The revenue pumped into gambling ads has increased with every passing year and recent reports suggest that gambling operators are using cartoon characters in their advertisements to target underage gamblers.
The UK Gambling commission bans gambling operators from targeting audiences below the age of 18 but based on a report from the Advertising Standards Agency (AGA), betting firms were using popular storybook and cartoon characters such as Jack and the Beanstalk and Peter Pan to lure minors.
There are allegations that a number of operators provide minors access to free and paid games without asking for age verification.
The Sunday Times launched an investigation into the matter and found that there were close to 30 games that would appeal to minors. Some of the popular online betting games that would appeal to underage gamblers include Fluffy Too Mega Jackpot and Unicorn Bliss.
Eyecon Gaming
Betting operators have denied these allegations of targeting underage gamblers but the stats in the UK show that underage gambling is becoming a serious concern.
The UK gambling commission has found that more than 450,000 underage gamblers in England and Wales participate in some form of gambling on a weekly basis. A report published by the Gambling Commission in 2016 indicated that nearly 6 percent of kids between the ages of 11 to 15 had used their parents online gambling account to play online while 3 percent in this age group used their own money to gamble.
In a statement, Mark Griffiths, Professor at Nottingham Trent University's International Gaming Research Unit said
Research has shown that when we look at those children who are problem gamblers, the No 1 risk factor is playing games online for free. Children are getting access via their mobile phone to these games in a much easier way than even five years ago
British business tycoon Alan Sugar said the UK was creating a gambling culture and the younger generation was the primary target. Lord Sugar accused the gaming regulator of being too soft on gaming operators and called for tougher restrictions to be imposed at the earliest. The AGA confirmed that they would be looking into these allegations and taking appropriate action.