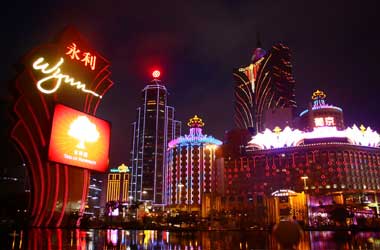 Summary
Seven satellite casinos could be forced to terminate their operations shortly
Macau's casino industry is still trying to get back on its feet following the devastating impact of the COVID-19 pandemic
Closures could result in significant job losses
Macau might lose at least seven of its satellite casinos by the middle of 2022, according to a local news outlet. The potential closures are reportedly mainly due to the financial impact of the COVID-19 pandemic, the ongoing travel restrictions to Macau, as well as changes to regulations.
The news outlet mentioned in its report that the satellite casinos in question are currently operating in both the Taipa and NAPE districts, though it fell short of naming the source of the report and the specific venues allegedly planning to shut their doors.
At present, there are a total of 18 satellite casinos operating in Macau, 14 of these are running under the license of SJM Holdings Ltd, one of the territory's gaming concessionaires. Melco Resorts and Entertainment Ltd and Galaxy Entertainment Group Ltd enable the operations of the remaining four.
As Macau's tourism sector continues to feel the negative impact of the pandemic, with the satellite casinos suffering from a significant decrease in cash flow and major losses, seven of these third-party promoted gaming facilities could be forced to terminate their operations. Add to that the existing restrictions imposed on tourists traveling to Macau and the proposed amendments to the region's gaming laws.
Under current proposals, satellite casinos will be required to link ownership of their facilities to Macau's six existing gaming franchisees so they can continue to operate. They will be granted a three-year grace period to comply with this new requirement and failure to do so would mean they will not be allowed to offer their services to the local market within the next 10 years.
The proposed regulatory changes were laid out earlier this month by Chan Chak Mo, one of Macau's legislators. The bill is still subject to review and approval by the Legislative Assembly, with the final version due out in June.
Labor Groups Raise Concerns Over Potential Job Losses
Labor unions in Macau have expressed concerns over the loss of hundreds of jobs should the satellite casinos proceed with their plans to close for good. In a letter made public on Tuesday, the groups collectively called on the Legislative Assembly to carefully review the proposals and make sure the operations of the satellite casinos are not put at risk.
Mr. Chan clarified that the government is keen on allowing the casinos to continue to operate in line with the new regulatory regime, hence the granting of the three-year grace period.